Dmail📧 will be joining the Endless Dappathon!😁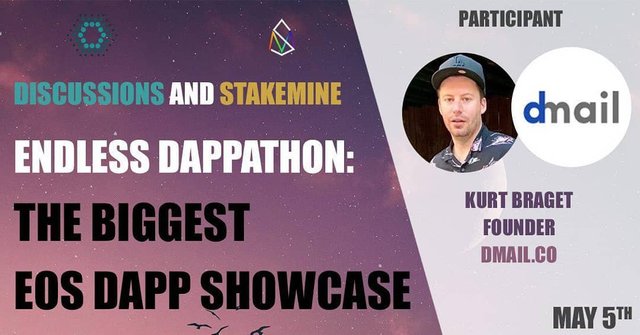 If you still haven't heard the latest news, then get prepared!😃
.
"Buckle up your seat belts, 'cause this ain't Kansas anymore!"😲😅
.
On the 5th of May, Discussions and StakeMine are holding the second Endless Dapp's series Live, where we will be hearing from Dapps around the ecosphere and you will be able to have chances to ask questions and find out what the latest is around the EOSIO Space.🔝🔝🔝
.
One of the first projects that will be joining us is Dmail: A blockchain-based email.📧
.
Kurt Braget the founder of Dmail will be joining us live at the dappathon, to speak about the project's latest development and to answer some of the questions that you might have!🎤
.
🔜So without further ado:
.
Telegram: https://t.me/dmailcommunity
.
We recommend you to visit their telegram group, to learn more information about the project.👀
.
The event is free of charge, but the number of seats will be limited, so make sure to grab your spot first!🙌
.
Register for the event via this link: https://eos.discussions.app/e/dmail/6352917135/Dmail_will_be_joining_the_endless_Dappathon__
by clicking the "Save my spot" button!
.
And make sure you follow the # endlessdappathon for the latest news and announcements!
.
.
#dapps #technology #dmail #EOS #eosio #ecosphere #dappathon #event #steem #dapp #showcase #Discussions #StakeMine #mail #endlessdappathon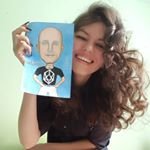 jenina619

Posted from Instagram via Share2Steem