Outdoor Breakfast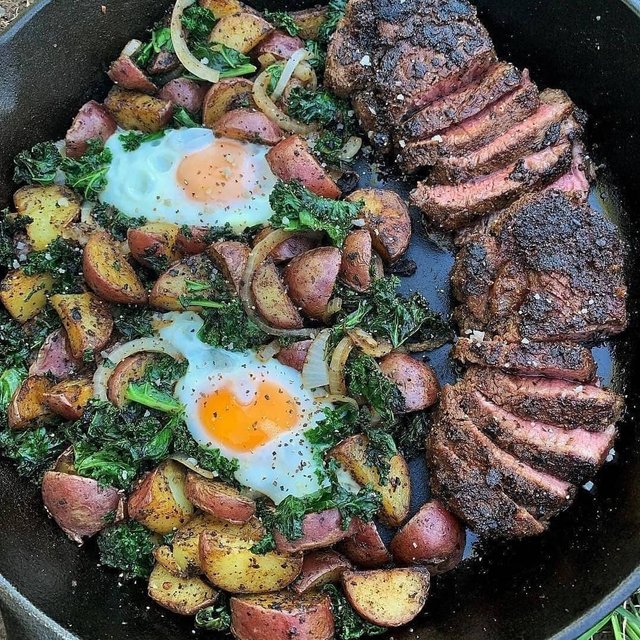 There's something special about making breakfast outdoors. It's almost as if it sets the tone for a perfect day.
Do you enjoy camping & outdoor cooking? Tag a friend that enjoys camping and outdoor cooking... even better yet, get onto Steem and share it with a whole new audience.
Share2Steem enables you to share your social media content with a very active and passionate foodie community on the Steem blockchain.
It's simple & fast, requiring you to do nothing more than use 1 extra hashtag when you do what you're already doing anyway.
.
.
Connect your Instagram account to your Steemit account and get rewarded every time someone likes your post.
If you don't have a Steemit account yet, then you can create one for free... link in bio!
It's really easy to monetize your social media accounts (not just Instagram) with #Share2Steem
.
.
Post by S2S team member @BraaiBoy
.
#food #outdoor #cooking #breakfast #camping *Reposted from @total_survival_outdoors

Posted from Instagram via Share2Steem

Want to delegate ?
Delegators get up to 25% APR !
Want to delegate more (or less) ? Just copy and paste the link below, taking care to change the amout of SP you want to delegate at the end of the URL :
https://steemconnect.com/sign/delegateVestingShares?delegator=&delegatee=share2steem&vesting_shares=youramounthere%20SP

If you have any questions, suggestions, or simply want to encourage us, feel free to come to Discord !




Let's go !