Share My World: Crater Lake in the snow
Wow! Just wow.
I have posted a few times about Crater Lake. It is one of my favorite places to go to when I am visiting my family in southern Oregon.
When my sister suggested going to Crater Lake when I was there in December I was so excited.
There was sure to be snow. Yay!
I finally got to see it all covered with snow and the sun shining and beautiful blue skies.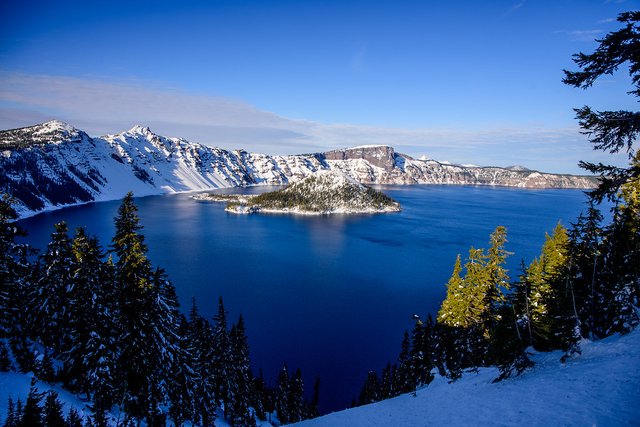 I think one of my favorite parts is the rocky sides of the crater.
Or maybe it is this cabin set in the trees and snow.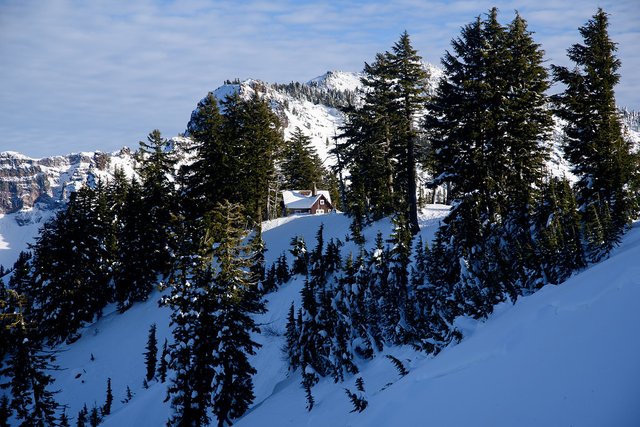 Love this view!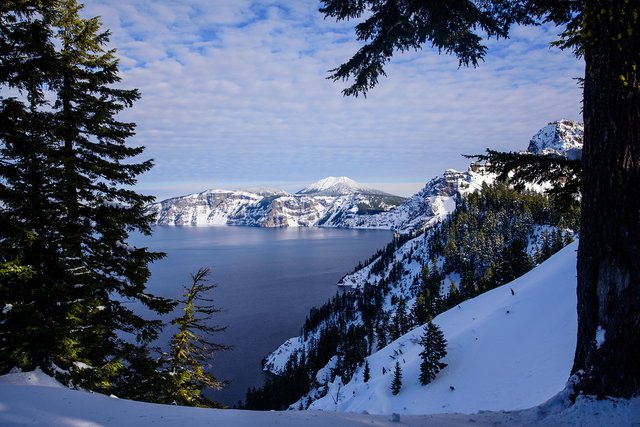 Snow covered trees are so beautiful!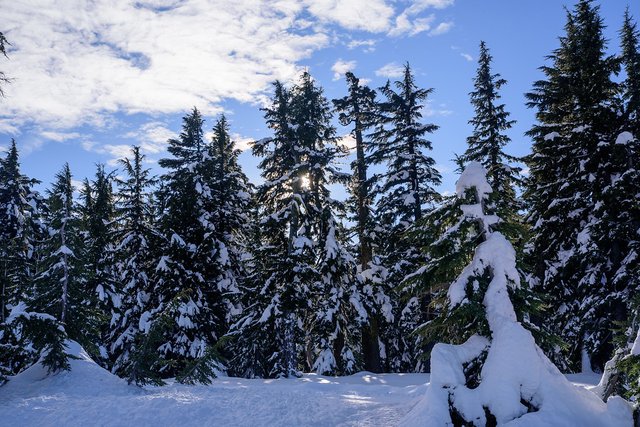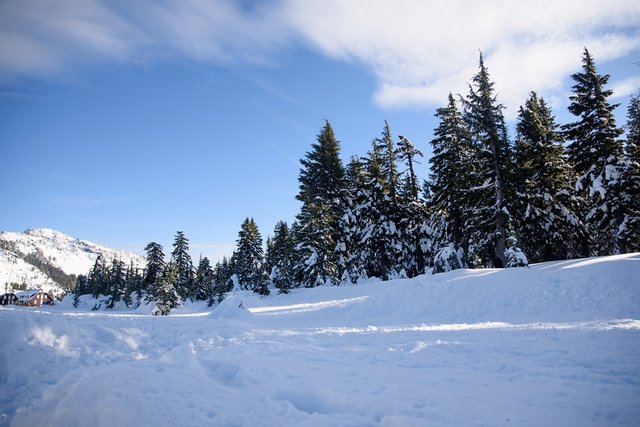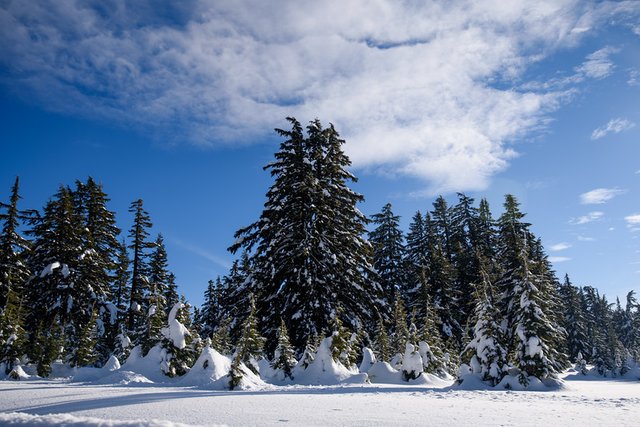 ---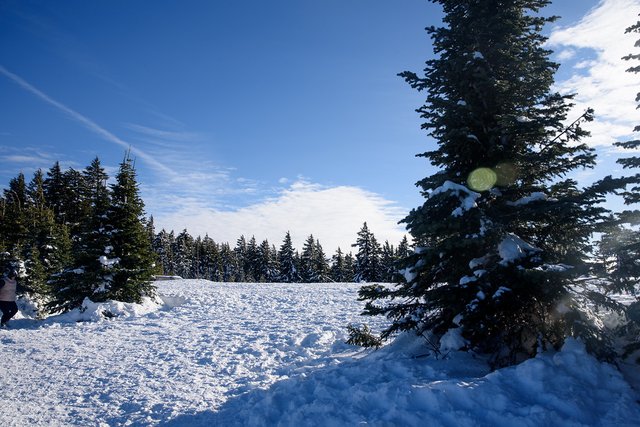 Here are a couple pictures of my sister and I enjoying our time (with hundreds of other people) in the snow at Crater Lake.
More Crater Lake posts from 2018
July
Share my world- Crater Lake, Oregon
Share my world- Crater Lake- Landscape around the lake
November
Share My World: Hiking Crater Lake in the fog

Share My World Series
All the 2019 posts are here My 2019 Steem Journey
All the 2018 posts are here My Year Journey on Steem