A Tour of Beautiful Shoes for YOU! Day 16!
I'm giving out dollar upvotes!!!
Come get your free dollar!
Thanks to @berniesanders for the great idea!
Here's how to get your FREE dollar:
This crazy dolphin 🐬 is going CRAZY! 🤪
It's very simple and easy:
Upvote this post
Follow me @scan0017
Re-Steem this post
Leave a nice, fun comment
SIMPLE!
Once the four steps above are verified, your comment will get a $1 Upvote from me, Craiggles 😀
The mission of this blog is to put a smile on your face and money in your Steemit account.
I have never cashed out or powered down, giving away money is so much more fun! 🤩
This month's blog is all about men's footwear.
Why?
Because it's ridiculous and wonderful FUN to be weird.
Broadcasting the male Carrie Bradshaw to Steemit is silly and funny; and if you don't read it here, you won't read it anywhere...
SO,
On with the show!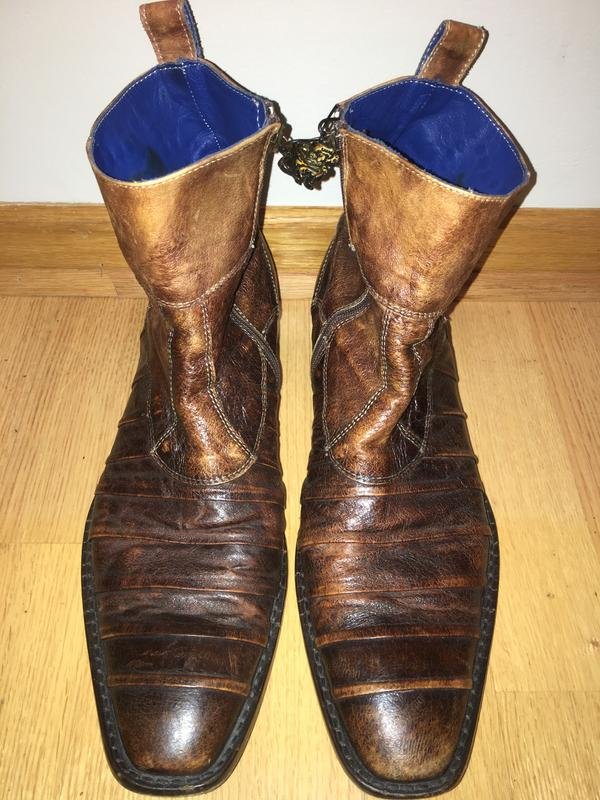 Today's glorious selection comes to you from Italy, and is an elegant example of the quality of craftsmanship one would expect from the land of beautiful fashion, gorgeous historical and architectural treasures, and hairy, smelly, gropey men.
Another exquisite offering from the Mark Nason line of footwear, the dragon motif is demonstrated in 2 distinguished conceptual patterns: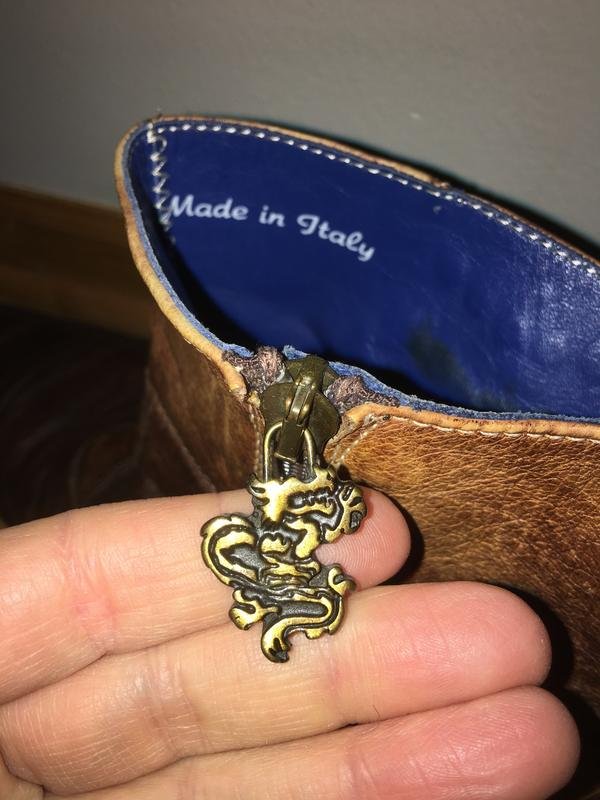 The adamantium Dragon 🐉 fobs anchoring your grip on the zipper, coupled with a stunning embroidery adorning the sides: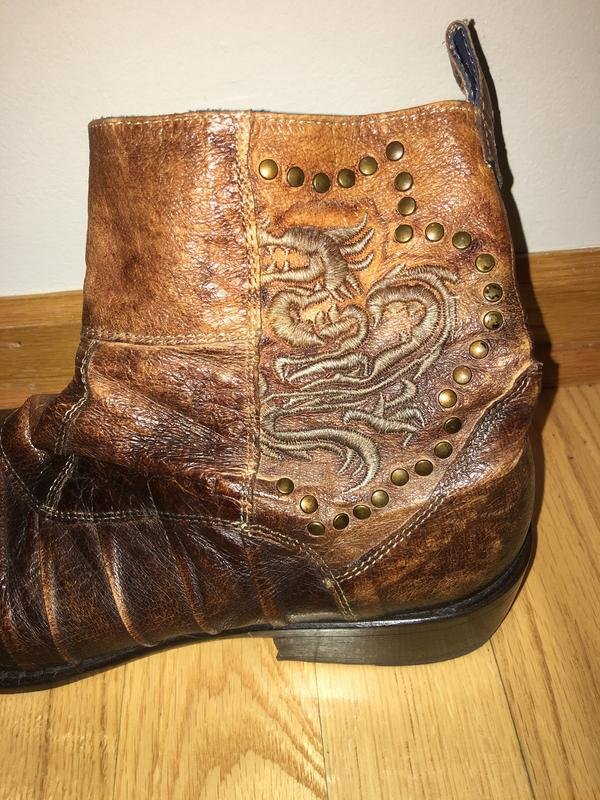 Tastefully staged with minimal bronze bedazzling to draw attention to the subtle art it showcases.
The carefully designed shading of the leather distinguishes these boots, demonstrating a borderline diagnosable attention to detail: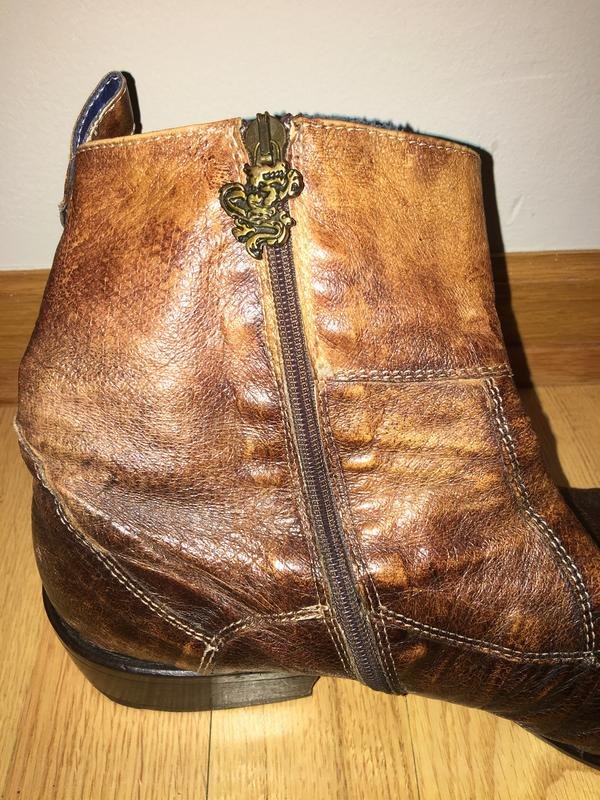 The last time these boots were worn was at a rooftop patio party for the celebration of EOS in New York City.
My attendance came by the generous invitation of Dan Larimer and block.one, to serve as an ambassador for EOS at its unveiling to the world, during the Consensus Conference in New York last May.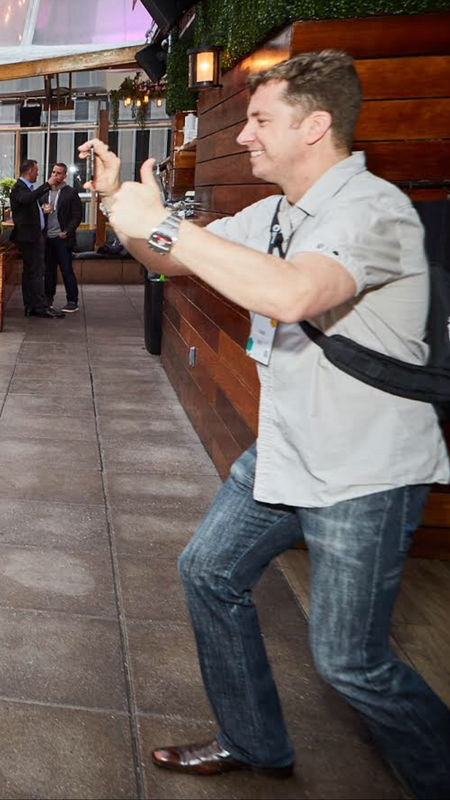 Indeed, a distinguished privilege and honor to serve such brilliant and wonderful people.
My sincere gratitude 🙏 and appreciation, to everyone on the team, for so warmly inviting me to assist in the introduction of EOS!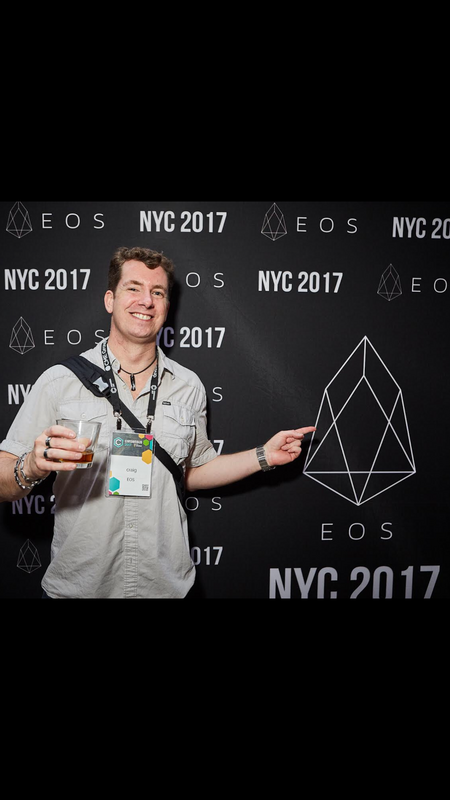 Huh! Look at that:
A Craiggles with scotch in hand (neat, of course; I'm not a savage).
That almost never always happens! 🥃
Doing fun, off-the-wall things is a hobby of mine; I took a chance and made Dan a shirt: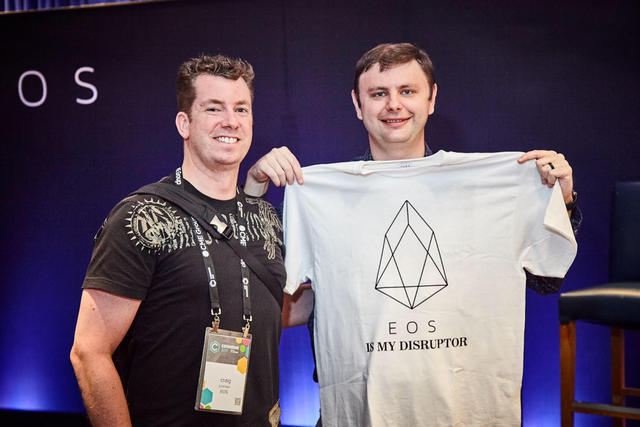 A tremendous time was had by all!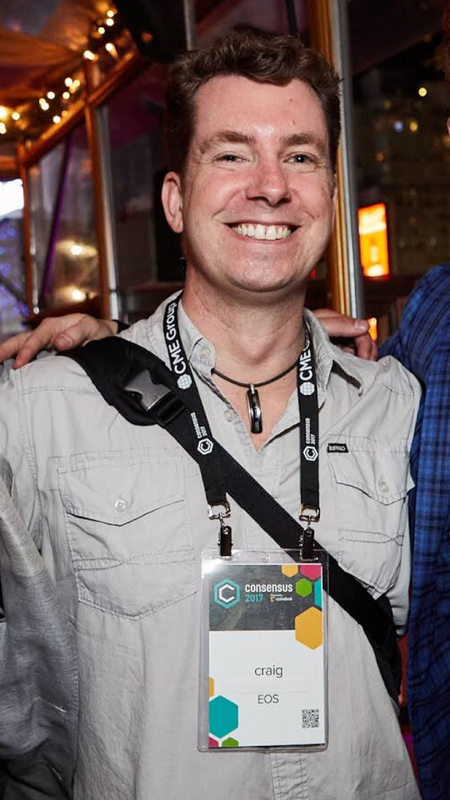 All month long, you'll see gorgeous designer shoes and boots to dress up your feet like you're going to a dunk tank party 🎉 to punish clowns!
Remember to CASH in 💷💶💴💵💰and get your dollar upvote on your comment!
Upvote and re-Steem this post
Follow @scan0017
Leave a positive, fun comment I can upvote you $1
EVERYBODY qualifies, if you already follow me, tremendous! Follow the directions above and get paid!
My sincere, humble thanks to you for reading, I hope you smiled at least once 😇
The upvotes will continue for a full week, so keep this going so more Steemians can benefit!
Have an amazing week my brothers and sisters, you know I love you 😍