dCommerce Exceeds Round-A Milestone of 1 Mil SP Delegations!!
@dCommerce has EXCEEDED the Round A's 1 Mil SP delegation target!
As of this writing; 1,061,936 SP delegations have been received!!.

This brings Round A to a successful close, effective immediately. Round A delegators have been tabulated per the Steem blockchain evidence and will receive 4:1 dCommerce tokens for every 1 SP delegation with a 500 SP minimum. Round B has now onset and there will be a 1:2 (SP: Token) with a target of 2 Mil SP delegations. Once Round B delegation campaign completes, the total SP is expected to be >3 Mil; respectively.
The Top TEN Round A Delegators.......Thank YOU!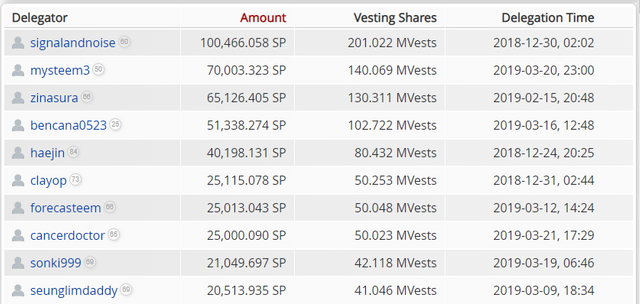 Since January to current, the dCommerce team has been quiet not from idleness but diligent work in assembling the team, coding, designing, more coding, feature evaluation and test implementations. Our intent is to build the platform right the first time and not suffer from an over promise and under deliverance fiasco. We will soon be sharing our revised timeline with detailed outcome expectations.
The dCommerce team will be introducing our Social Media Team (SMT) Leader and newest Social Media Activists (SMA) as well as release newly designed logo branding, platform name and an early bird sign-up landing page which will utilize the "Civic" secure verification. Civic secure identity ecosystem removes all concerns of "privacy" from prospective merchants who would like to pre-launch reserve their store names and accounts.


While the Cryptosphere bear market has brought about much change; Bitcoin's obituary has not and will not be written. dCommerce fully intends to execute on our strategy to raise the value ceiling of online commerce by launching a one of a kind crypto token rewards based, peer to peer, borderless shopping channel that quickly and efficiently matches willing buyers with sellers.
More to Come!
---
Round B: Delegate to @dCommerce!!
Private Placement: If you would like to purchase DCC tokens as a private OTC placement, please contact us on Steemchat or Discord.