The Evolution of a Brand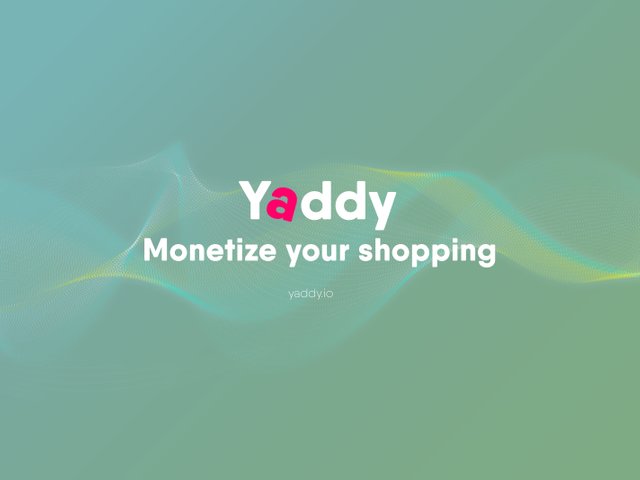 ---

Yaddy.io

---

The Evolution of a Brand

AKA: What
@dCommerce
has been doing.

Welcome to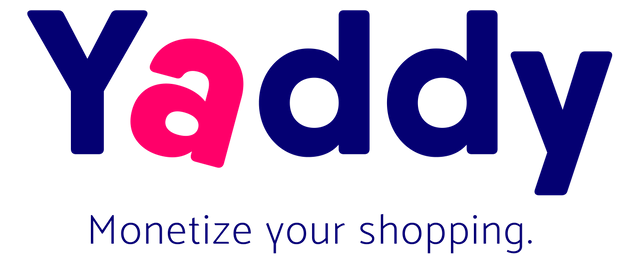 What is Yaddy?

Yaddy is....

...The Marketplace that Pays! YADDY!
...the brand name for the online commerce platform being released by the @dCommerce group. YADDY!
...built with the powerful and expansive Steem blockchain as it's backbone, while also reaching far into as many other crypto communities as possible to help spread a fairly priced, and highly rewarding commerce solution, and to help support and grow all the platforms integrated into the Yaddy ecosystem of rewards. YADDY!
...where both Buyers and Sellers get rewarded for completing successful transactions - Proof of Purchase! YADDY!
...where Sellers are given the tools needed to help accelerate their online Storefronts through incentive programs that return real opportunities to lower your overhead, mitigate shipping for buyers, advertise your storefront and products to the right audience, and provide a trusted reputation system that let's buyer rest easy when purchasing. YADDY!
...where buyers can shop without shame! Buyers enjoy the the benefits of being rewarded for buying what they are already buying! Shop for that rare....or embarrasing....item with confidence of personal privacy and buying from trustworthy sellers. YADDY!!
...the platform that empowers both buyers and sellers by breaking through the borders of current ecommerce ventures by allowing a borderless peer-2-peer experience that creates the opportunity to use almost any currency worldwide through Crypto, CreditCard, Paypal, and Stripe. We are also planning a team up with an Escrow system to help new sellers get established and gain the community trust. YADDY!
...using cutting edge verification systems to verify Yaddy storefront sellers without the seller needing to reveal personal information to the Yaddy platform or any of it's employees. This option will not only curb spam and scam accounts greatly, but lets the buyer know that the seller has made the effort needed to try to establish a reputable shop, giving more peace of mind throughout the buying process. More of this verification system to come very soon. YADDY!
...where the Seller truly owns their selling experience. Dress your shop, advertise to your audience, access your rewards and platform options from your online dashboard or mobile dashboard. Keep up with your books, get customized alerts for listings, sales, payments, and even when your sales targets are hit! (hint: that's a good time to buy the next round to celebrate) YADDY!
...is the name soon to be rolling off your tongue as your tell your friends and family to use The MarketPlace that Pays. YADDY
YADDY IS a revolution in the ecommerce industry, ushering in a new paradygm of shopping, selling, and marketing. Ecommerce, move aside, it's now time for dCommerce, and Yaddy is leading the way.
YADDY IS all of that, and much more. We will continue working hard to bring you the best commerce experience on the web. Continue to follow @dCommerce for more features and updates to be released as we get closer to launch!

YADDY IS!

YADDY.IO will be open for Seller Pre-registration very soon, don't miss a post! | Sign up your Online Shop, and Reserve your Shop name ahead of the competition! Some early adopters will be given the chance to setup their Storefront and test features before the official launch,
so get your name in the hat as soon as possible!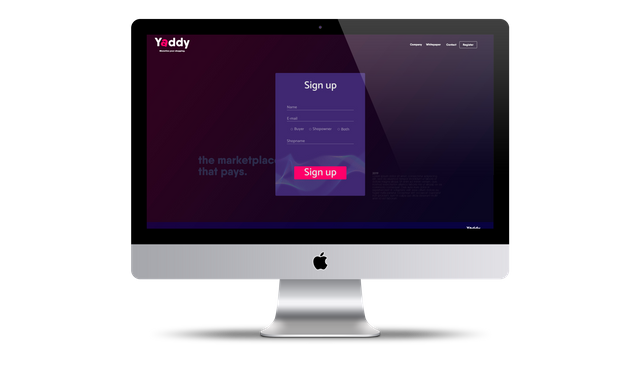 Sign up your Shop now! (coming soon)
---
Yaddy! The Marketplace that Pays!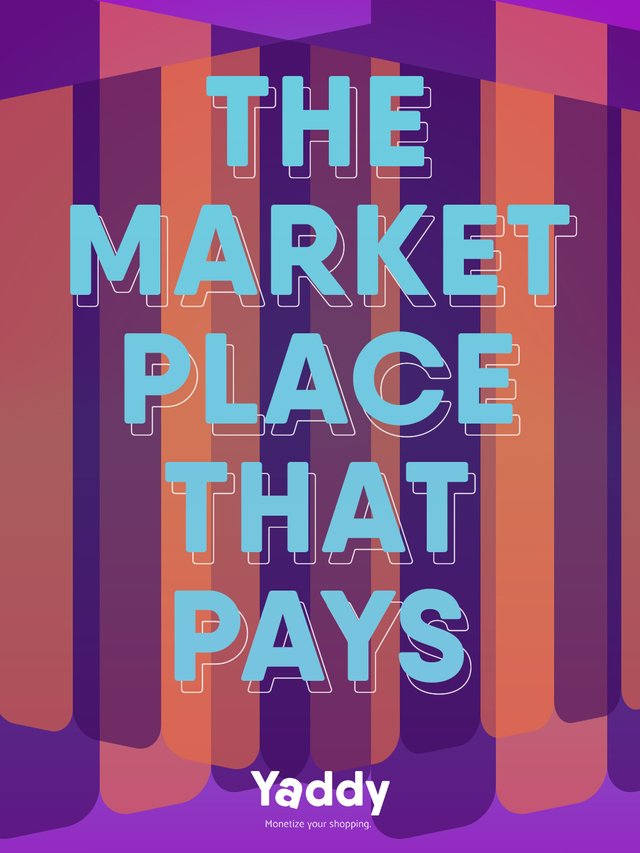 YADDY.IO is a brand new Storefront platform that offers a multi-use token reward to every participant, making it a one of a kind experience!
Both Buyers and sellers will be rewarded with YADDY Tokens, which should boost customer retention, drive purchases and even grant marketing budget. Be amongst the first to sell on YADDY for extra benefits and a chance to preview the platform before the official launch!
It pays to be amongst the first sellers on YADDY.IO!

The YADDY Token
YADDY Tokens will be awarded to buyer and seller after each completed transaction. These can be redeemed for valuable upvotes and shares on steemit and Whaleshares,
or turned into cash at exchanges.
This also provides the opportunity for sellers to advertise their shops on both platforms, help account building whilst building up all networks involved in the Yaddy ecosystem.
Don't have a steemit account? No Whaleshares account? No bitshares or dex account?
No Problem!

The Yaddy team is developing as many options as possible to allow users to get the most out of their rewards without jumping through hoops. We will help to onboard new members, and provide appealing redemption opportunities for those who do not wish to participate in the valuable voting rewards aspect.
---
The YADDY Token payout will depend on 3 factors
Transaction Volume
Seller Reputation Score
Total daily transactions
The first users on the platform are recieving a bigger stake of the YADDY pool and the incentive to build a great reputation is high!
A reward model that goes way beyond traditional cashback programs!
YADDY.IO aims to create the most satisfying buying/selling experience possible whilst building the steemit, Whaleshares, bitshares, and more future networks. Become a Top-Seller now!

Sum-up
Whether you're looking to discovering cool stuff, selling more products or simply trying to build your steemit or Whaleshares account, YADDY.IO will change the way you transact online!

Reserve your shop now to get a headstart and get selling!
---
Social Media

Questions or suggestions? Find us on social media!
Steemit
Twitter
Telegram
Instagram


Yaddy.io
Currently Supporting: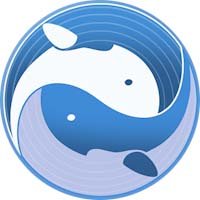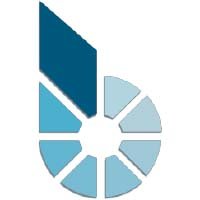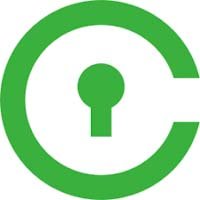 Look for future posts clarifying all changes being made from the old dStors platform and WhitePaper to the new Yaddy brand! All previous and continuous delegations will be honored the same. More info to come soon.

Please follow, share, and help spread the word!
Yaddy Early Bird Sign-ups will be announced VERY SOON!

--

Round B: Delegate to @dCommerce!!
Private Placement: If you would like to purchase DCC tokens as a private OTC placement, please contact us on Steemchat or Discord.