Are the coins on red ... do not panic..Shopping Time "Just Hodl it"
If there is a bloodbath of the courses again, I'll give you some good advice. Do not panic. One lesson of the hour, never sell in minus.
Best not to look at the folio. Go for a walk, enjoy good food with friends or just shopping.
Today I found a great T-shirt with the inscription "Just Hodl it" and a great design.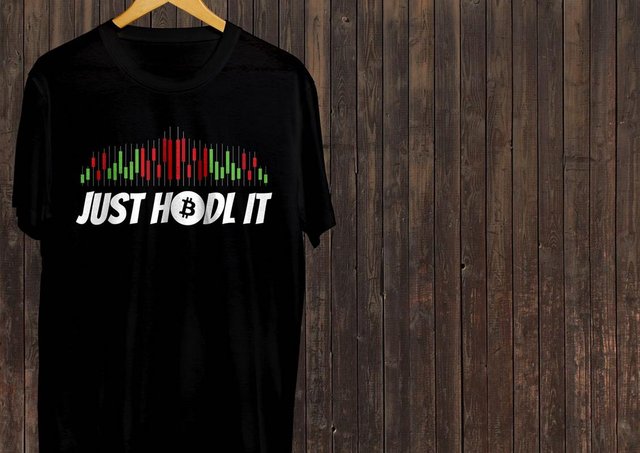 How do you like the T-shirt?
If you also want to buy one .. here is the link to the shop
https://shop.spreadshirt.de/cryptomania1/just+hodl+it-A5a70a50722250943fbb7fe59?productType=812&appearance=2
Have fun and soon good courses again.
Germanlifestyle