Shout Out Saturday - Artist Edition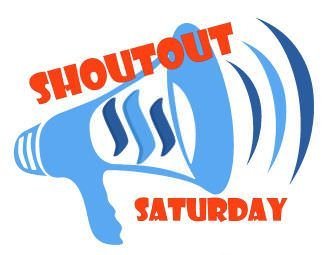 Shoutout Saturdays is the brainchild of @crazybgadventure to give a shoutout to some people here on the platform that make a difference or could deserve some notice. A minimum of three with no maximum. Take part and use #shoutoutsaturdays as a tag -- "borrowed" from @shadowspub.
Shout Out Saturday - Artist Edition
---
This weeks Shout Out Saturday features a few musicians/producers that I have been following since I joined Steemit!
I will search for these people to see their new posts!
1st - @scuzzy - This Guy is AMAZING! Not only does he make catchy beats, but he is highly involved in the steem community! If you check out his blog there are many contests for Newbies and Vets alike that involve music and poetry. Check out the newest curation initiate here
---
2nd- @brightsimpson - This guy is from Nigeria! Any Nigerian musician I have come across has so much hunger and drive in the music industry. His songs are always great! cultural hip-hop is what I would call it personally. He also does his own production, mixing and mastering which is pretty awesome! ( With my Boyfriend being a mix engineer I like to think I have somewhat of an ear for this)
---
3rd- @laritheghost- I have come to enjoy this guys beats. Every beat he uploads is mellow, chill, relaxing. I am always impressed. His steem profile is professional and includes a professional website. This is a big deal to someone like me who has done training in marketing and business. I focused a lot in the social media marketing area. Thumbs up in this area!
---
Thanks for reading!
XOXO
!