Shping exclusive listing on COBINHOOD
Shping exclusive listing on COBINHOOD exchange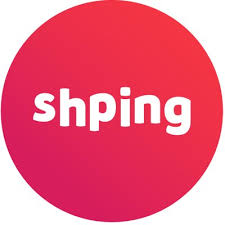 What is Shping?
Do you love shopping? How often do you spend time looking for product information and customer reviews? For many purchases, we often spend a considerable amount of time looking at ingredients, origin information and reviews from other shoppers. Shping platform offers a blockchain experience for this with its own app and a cryptocurrency token with a 'self-service' mobile marketing model. With Shping app, you can look up a product's ingredients, origin and additional details such as videos or ads, product manuals or recipes that the brands may want to share.
Consumers can also contribute details to the global product database, rate or review products, complete surveys or questionnaries, check if a product recall has been made, check certifications or verify authenticity or even register the product for warranty (if applicable).
The app is already available on the iOS and Android app stores. You can simply use it to scan a product's bar code and gather pertinent product information without any need to type in the details and search on multiple websites. Unlike many other projects, Shping's app already exists and will soon be tradable on the Cobinhood exchange.
Now, what incentive do people have to use such an app? Shping incentivizes shoppers with SHPING coins for their actions.
There's more! App users will also be able to progress through five different membership tiers from basic to platinum based on specific milestones which again incentivizes users to be more active and frequent on the app.
Shping will also provide brands to physically track their products through their suppl chain with audit and traceability from manufacturing to point of sale using a serialized global trade item number.
In a nutshell, it will offer a value proposition for both the users and the brands.
Business Model
The app is free for consumers but companies will be charged for licensing, setup and maintenance fees to integrate the modules and provide customized solutions / access to features
Current Status
Founded in 2012; public beta launched in June 2017
24 brand partners currently
50K app users
Offices in 4 countries (Australia, Singapore, China and Russia) with 14 staff in total
Goals
Here's what Shping aims to achieve in what it defines as its strategic pillars:
To develop the world's largest product database that will be perpetually updated by brands and users through the right incentivization mechanisms
To provide traceability and auditability of the supply chain for the entire ecosystem
To enable consumers to assess quality, authenticity and suitability of the products by simply and instantly scanning the barcodes with their mobile device
Lastly, to enable brands and companies to incentivize consumers and engage with them through mobile marketing tools
Partnerships
Shping already has some interesting partnerships established with Australian Certified Organic, AsureQuality (NZ Govt.), National Farmer's Federation (Australia), Rosselkhoznadzor (Russian Federal Service for Verterinary & Phytosanitary Surveillance) as well as Asia Food Safety Zone (Changchun, China)
Roadmap:
2018: Retail module, blockchain ledger, online payment integration, instore navigation, Shping branded payment cards and marketplace
2019: Startup accelerator
Further, Shping will also actively expand across other global locations - Asia pacific has already been confirmed
Token Stats:
Total Supply: 10 BN Shping tokens (pre-mined) of which 5 BN offered in ICO sale and 5 BN held in reserve that will go towards funding app incentives primarily (42%) as well as for team rewards (2%), advisor rewards (5%) and bounties (1%)
Initial rate: USD 0.01
Exchange Listing


Starting April 12th, Shping tokens are already trading on Cobinhood, which is the world's first zero-trading fee crypto exchange. Grab it at a very attractive price on the exchange as the crypto market is in recovery mode.
Links
www.shping.com
www.cobinhood.com
Happy investing! All the way to the moon...
Note: As always, please do your own research before investing