# 1085 - O Canada - Part 15
The info below comes from the Royal Canadian Mint's COA (Certificate of Authenticity) of this coin or from the book Canadian Collector Coins, vol 2, 8th Edition, by M. Drake or https://en.numista.com/ , or https://www.wikipedia.org/.
In 2013 and 2014 the Royal Canadian Mint issued the series "O Canada" in two sets, focusing on iconic images celebrating all that makes Canada unique.
I will show you now the "O Canada Set One". As my collection is in different places and in different countries, sometimes I can't find an specific coin. That is the case of the Set One, that was spread too much and I could not find all the coins.
The fifteenth coin is the 2013 CAD $10 "Niagara Falls".
It weights 15.87g with 99.99% silver purity and Matte Proof finish. Its mintage was 33,544 units and the issue price was CAD $39.95.
The 58-kilometre Niagara River is home to one of the world's greatest natural wonders: the massive Niagara Falls. A destination for explorers, daredevils and tourists, the Falls are iconic not only for their beauty, but for connecting Lake Ontario and Lake Erie. A major source of electric power generation and fresh water, the Niagara Falls is an important symbol of the rich base of natural resources that make Canada unique.
Designed by Canadian artist Emily Damstra and engraved by Konrad Wachelko, the reverse depicts a man, woman and child standing behind the fence on an observation deck at the base of Horseshoe Falls—one of the three waterfalls that makes up the Niagara Falls. The Falls are viewed from a vantage point of being near the base, highlighting its massive size and power. This coin also features the jagged rock face of the Niagara Gorge, and two seagulls soaring overhead.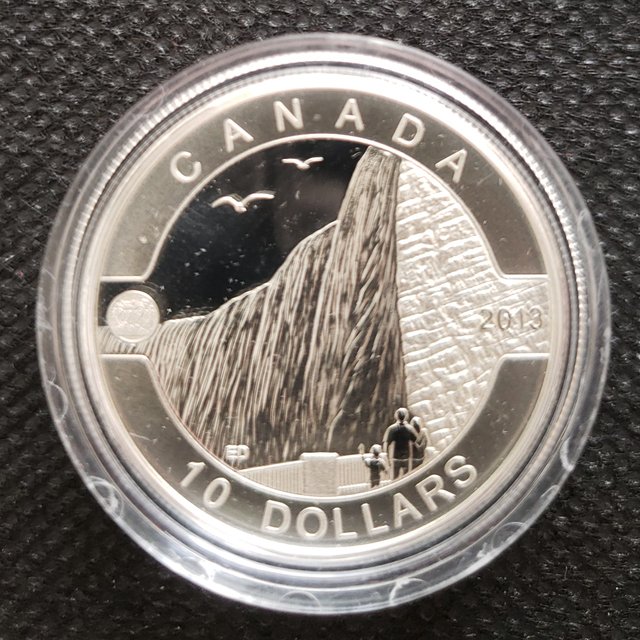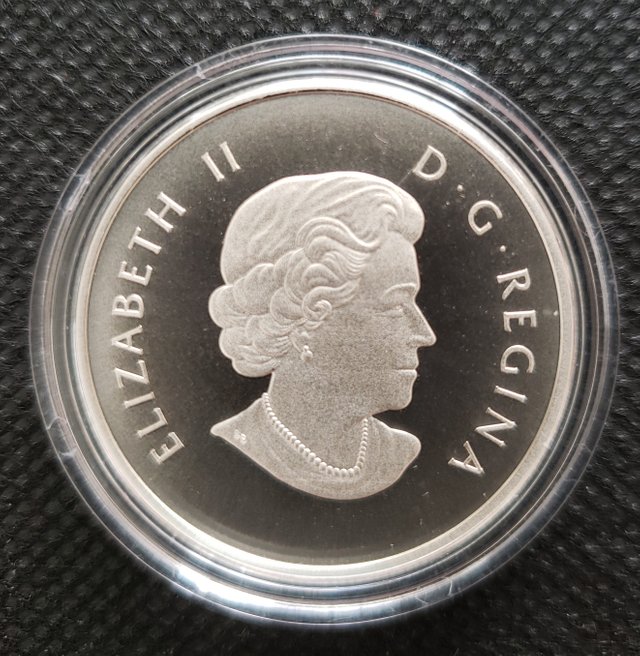 Thank you for reading. Please comment, upvote, reblog and advise me.