# 1138 - Some Canadian Commemoratives - Part 11
The info below comes from the Royal Canadian Mint's COA (Certificate of Authenticity) of this coin or https://en.numista.com/ , or https://www.wikipedia.org/.
I will show you some Canadian commemorative coins that are not part of a series, in no specific order or value.
The eleventh is the 2015 CAD $10 "Road Runner "Beep! Beep!"".
It weights 15.87 g with 99.99% silver purity and Matte Proof finish. The mintage was 8,576 units and the issue price was CAD $49.95.
Since the Road Runner's first appearance in the 1949 Looney Tunes cartoon Fast and Furry-ous, the slender flightless bird continues to frustrate Wile E. Coyote by avoiding capture.
The reverse image, provided by Warner Bros., features expert engraving and multiple finishes that bring to life the beloved Looney Tunes character Road Runner. In a familiar scene, Road Runner has briefly paused his speedy journey to peer down a dark hole in the dry, desert ground; the hole follows the outline of Wile E. Coyote, whose latest futile effort to capture Road Runner has brought him crashing down to the ground.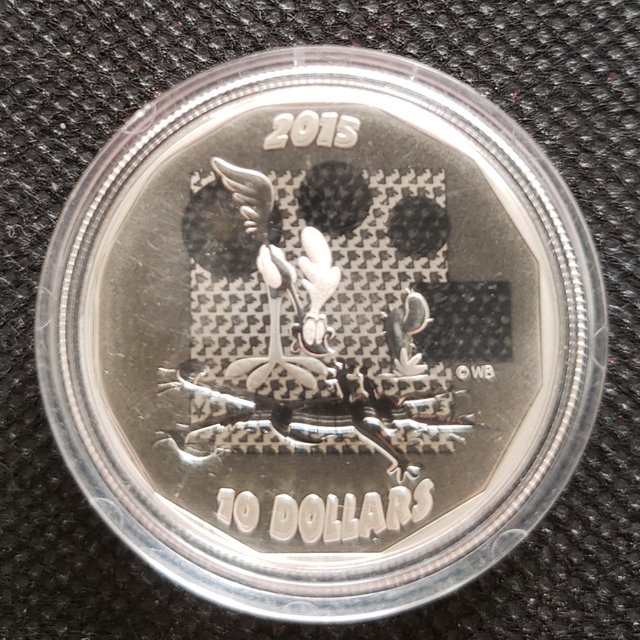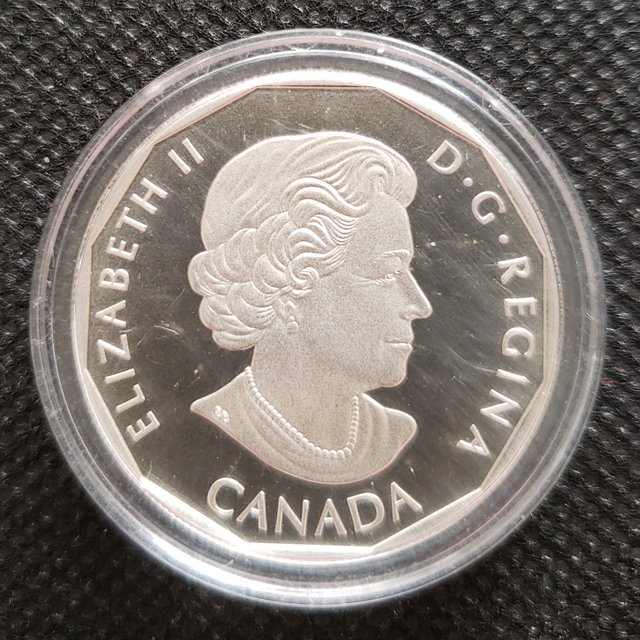 Thank you for reading. Please comment, upvote, resteem and advise me.