# 1139 - Some Canadian Commemoratives - Part 12
The info below comes from the Royal Canadian Mint's COA (Certificate of Authenticity) of this coin or https://en.numista.com/ , or https://www.wikipedia.org/.
I will show you some Canadian commemorative coins that are not part of a series, in no specific order or value.
The twelfth is the 2009 CAD $4 "Hanging the Stockings".
It weights 15.87 g with 99.99% silver purity and Proof finish. The mintage was 6,011 units and the issue price was CAD $42.95.
Stockings hanging from the fireplace are a sure sign that the Holidays have begun. But there was a time when hanging stockings was an everyday sight as people regularly dried their clothes by the fire. One can almost imagine a parent or husband slipping a small gift into a stocking as a surprise.
The link between stockings and Christmas began to emerge with the legend of Saint Nicholas, when he dropped three small bags of gold down the chimney and into the stockings of the three daughters of a poor man, to help with their dowries. Centuries later, Clement Moore (1779-1863) penned his famous words "...The stockings were hung by the chimney with care..." and stockings became a Holiday fixture—one that endures to this day.
The reverse, designed by Tony Bianco, shows two children hanging stockings on the fireplace in anticipation of Santa's visit.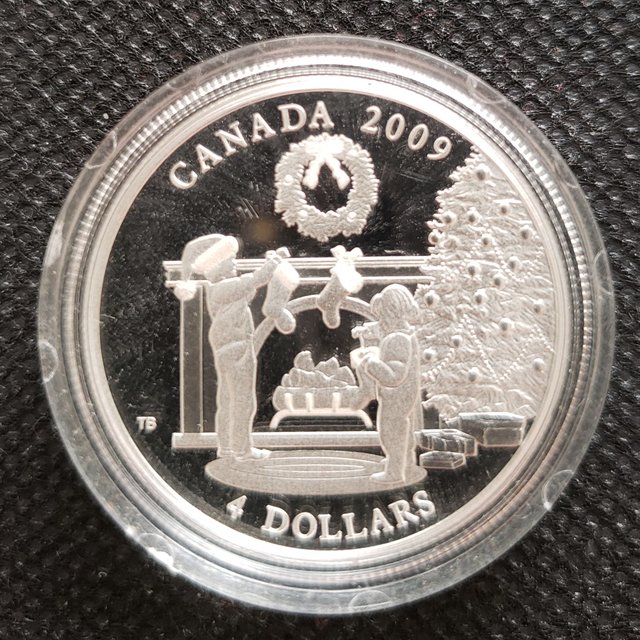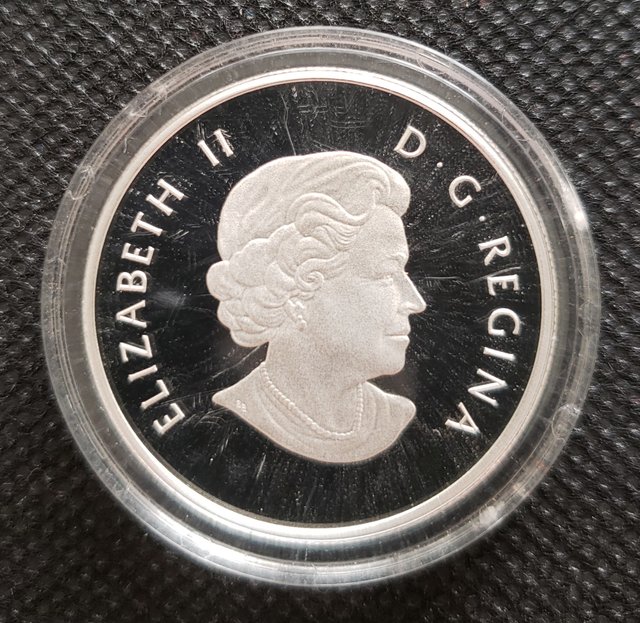 Thank you for reading. Please comment, upvote, resteem and advise me.