# 940 - Canadian Wildlife - Part 33
Today we will continue the series called "Canadian Wildlife".
The Royal Canadian Mint is known by its high quality work and the enormous number of commemorative coins issued each year. Among these commemoratives we find many, individual or in series, under the theme "wildlife".
Canada, with its vast lands and seas, is the home of a varied fauna and that will be showed in this series.
I will try to post land animals, sea animals and birds, in that order.
The thirty third is a 2010 CAD $3 "Barn Owl"
In 2010-2011 the Royal Canadian Mint issued a set of four coins called "Canada's Wildlife Conservation" series. The Barn Owl was the first issued coin.
It weights 12g with silver purity of 92.5% and Specimen finish, gold plated. The mintage was 10,578 units. The issue price was CAD $59.95.
There are countless myths and legends about the barn owl, inspired by its night-time activities and its unusual black eyes and markings that give its face a haunting expression.
For centuries, the barn owl (Tyto alba) inhabited Europe's barns and church steeples to feed on the mice that lived there. And when settlers began clearing fields in North America, it was quick to take advantage of the new habitat that was being created in southern British Columbia and southern Ontario—an ecological, environmentally-friendly form of pest control for Canada's early farmers.
The reverse, designed by Jason Bouwman and engraved by Christie Paquet, shows a stylized barn owl.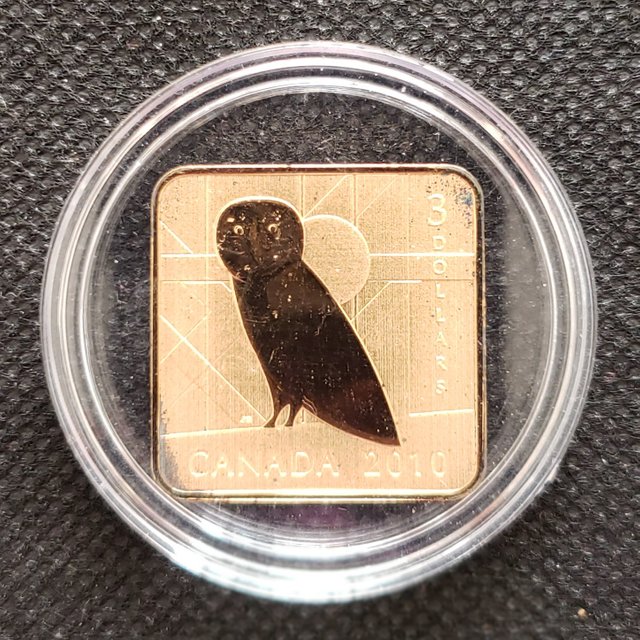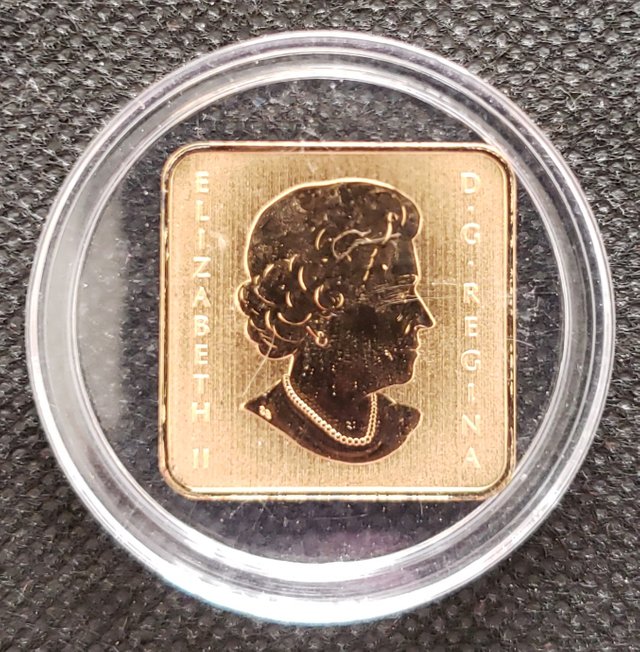 Thank you for reading. Please comment, upvote, reblog and advise me.