AMERICAN BIG GAME.....ALASKA YUKON MOOSE!!😀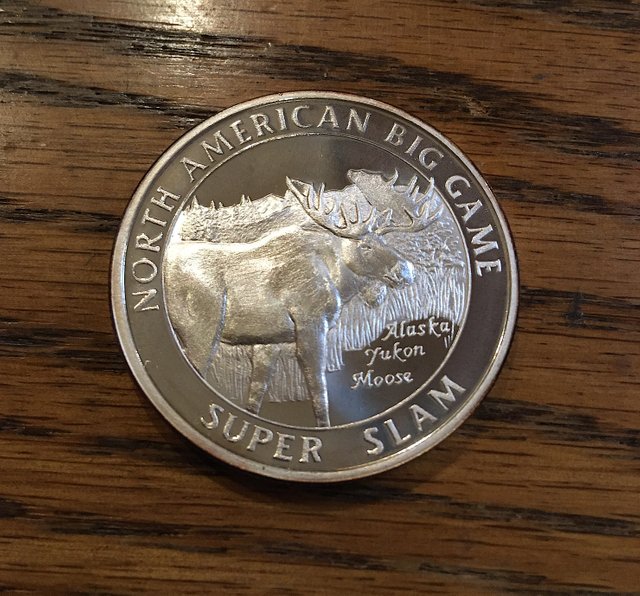 Silvertop where have you been???
Yes it's about time ....I dug through the Silver stack, and I found another in the series of North American Hunting Club/North American Big Game Silver rounds!🤗
I remember saying that I only had the one Silver round the Big Horn Sheep......
These again are a series of 27 North American Hunting Club's proof Silver .999 rounds.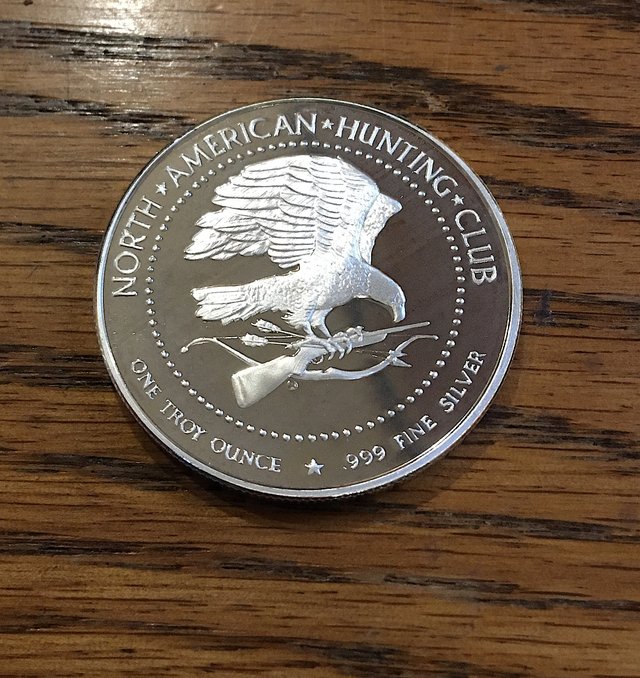 Now the Reverse of this Silver round has drawn a question from my friend @ronaldoavelino, about just why does an Eagle need that rifle to hunt........Any takers on that question...🤔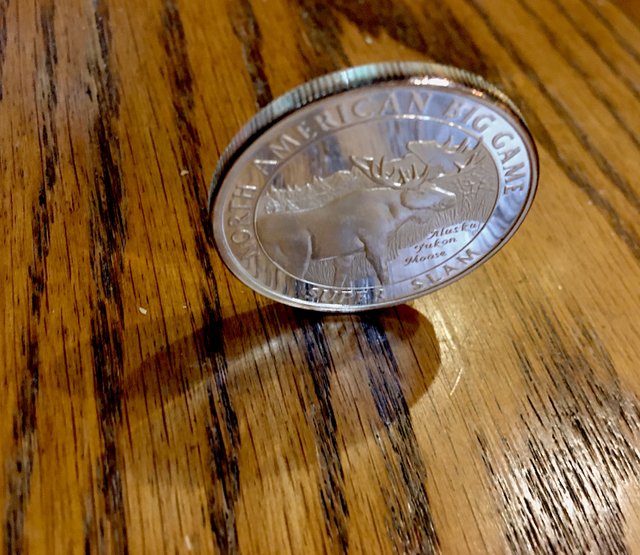 This above photo is interesting, and this is for my good friend and fellow stacker and shadow photographer @silversaver888
So this is number 2 out of 27 in this .999 Fine Silver round collection the Alaskan Yukon Moose.
I was very surprised to find this Silver round, and I was even more surprised to find that these majestic creatures live up in my neck of the woods in Washington.
I would love to see one up close and personal!!!😀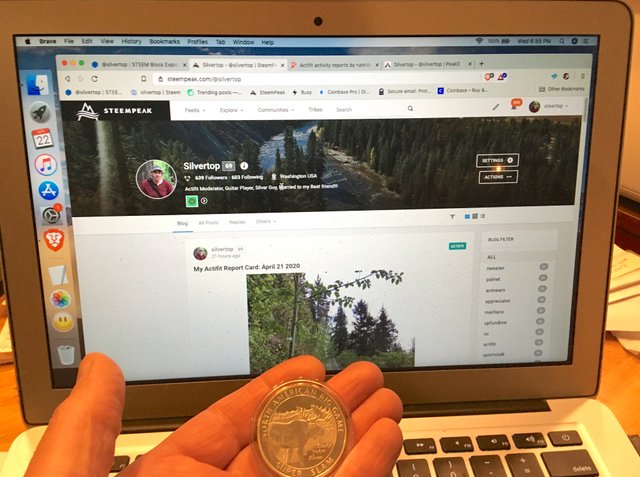 Of course this Silver round comes in the protective plastic capsule, and back it goes!!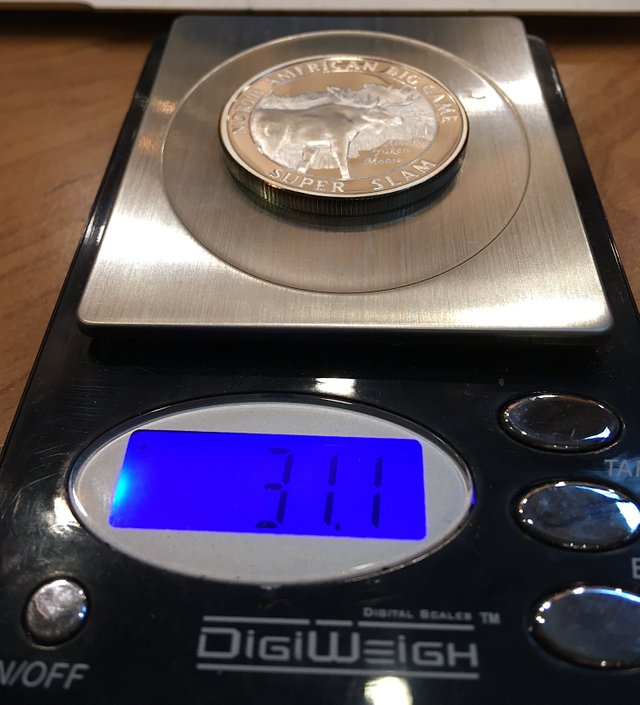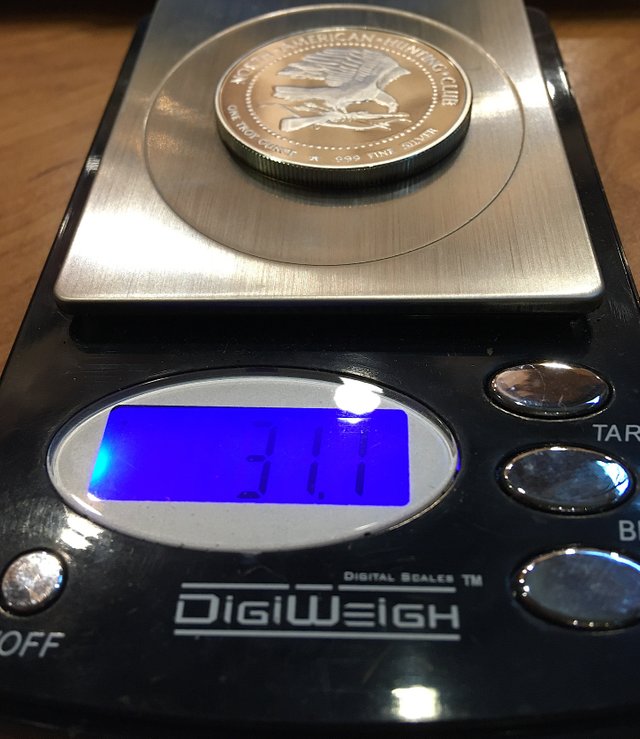 31.1g on both the Obverse and the Reverse spot on......
I will be digging into the Silvertop stack for more of these, stay tuned!🤗
Silvertop Mike!😀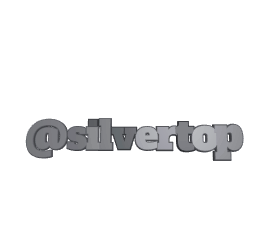 ---
Posted via Steemleo