Introducing The Silver Penny Project - Exchange Your STEEMP for Tokens Redeemable For "Junk" Silver Quarters! BUY THE SILVER DIP!
There's a New Token in Town: Silver Penny
Good day Steemians! Are you a silver enthusiast? Are you looking for an easy way to "buy the dip" as silver drops in price? Wouldn't it be nice to easily buy and sell between a silver-backed asset and STEEMP?
Introducing the Silver Penny Project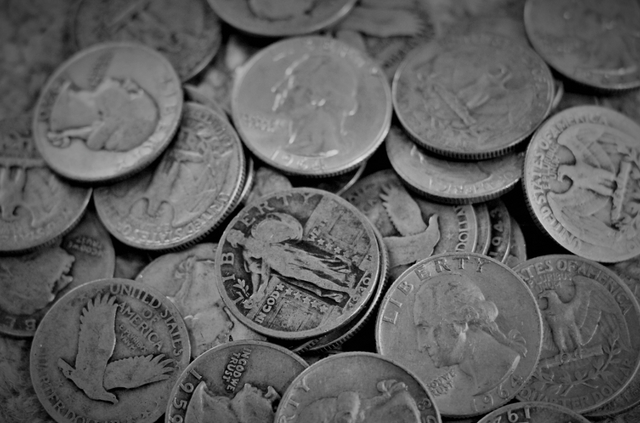 Actual Redeemable Silver Quarters
Silver Penny
TOKEN: SLVP
INITIAL SUPPLY: 1,000
MAX SUPPLY: 100,000
INFLATION: 0%
Each SVLP is worth 1/25 of a pre-1965 silver quarter (a silver "penny")
Token selling price is pegged to 0.007232 OZT silver + premium
Tokens are redeemable for silver quarters beginning January 1, 2020
Send a minimum 25 SVLP to @thesilverpenny and contact us on discord here for shipping arrangements. We will send a randomly selected pre-1965 silver quarter and mail it to your address. Postage is negotiated at time of redemption. Redemption is available within the continental US only.
One Of The Few Tokens Backed With REAL Silver
This is a great opportunity to easily convert your STEEM into historical "junk" silver coins you can hold in your hands and add to your stack. Dates vary from "unreadable" to 1964. Which silver quarters will you get? Who knows! It's random!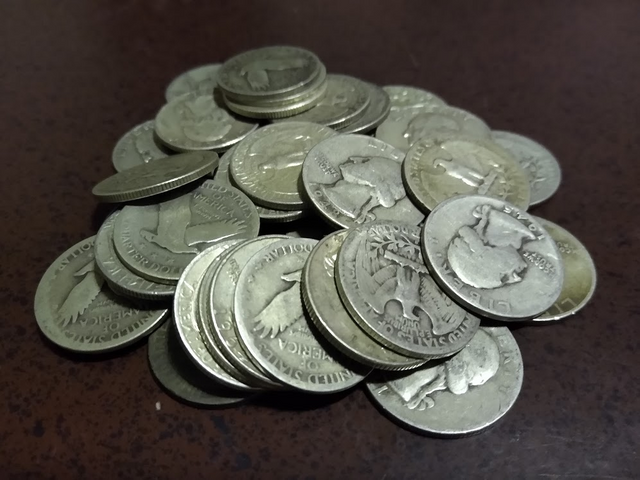 The initial sale will be for 1000 "Silver Penny" tokens (40 Silver Quarters), a full silver quarter roll.
Buy The Dip!!!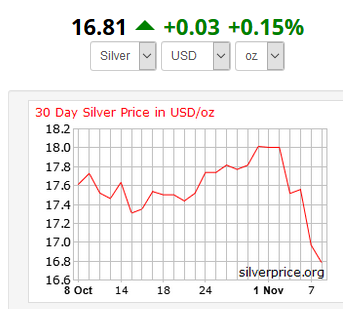 Silver took a big down-turn, this is the perfect time to buy!
While it will be fun distributing these silver coins, it's my hope that people will HODL the token and exchange them for STEEM as the silver value rises.
Sell When Silver Value Rockets!
Once the initial tokens sell, market alone will determine the value of the tokens. I'll be updating the sell prices as silver value changes, some have predicted that silver will be making a come-back very soon.
Watch the token value GROW as silver goes up, up up!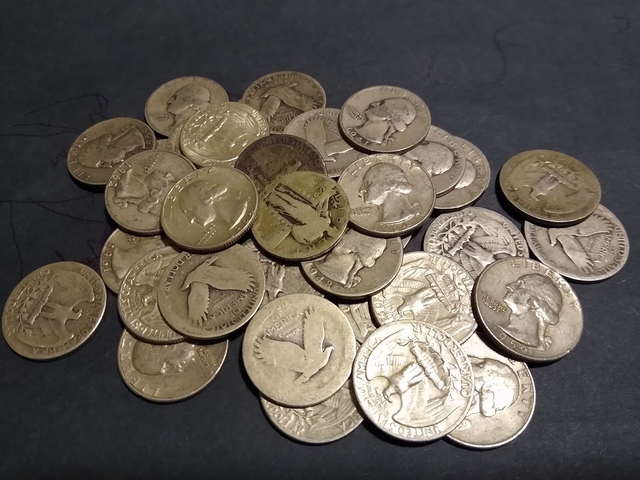 These are the actual silver quarters backing the SLVP token.
If you have any questions contact us on discord.
All token prices are subject to free-market conditions.