SimplyBrand ICO - Blockchain-based AI platform to fight counterfeiting on e-commerce
simplyBrand Platform
the simplyBrand team has developed a blockchain-based AI platform with a self-governance mechanism (crowdsourced) to identify and stop counterfeits (a USD 323 BN industry) in the global e-commerce market. Some of the partners featured on its website include ASUS, Haier, C&A, Columbia Sportswear, Ermenegildo Zegna, etc.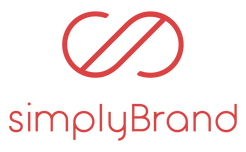 What issue does simplyBrand aims to address?
Threat of counterfeits: Counterfeits pose a big threat to consumers, companies and even governments - the global growth in e-commerce has further magnified the impact as it is now much easier to sell counterfeit products. It is expected that e-commerce purchases will reach 12% of all global trade by 2019 with 4 BN users

High cost of battling with no clear results: Even with investments in NFC, RFID, and other technologies, results are limited - losses due to online counterfeiting reached USD 323 BN in 2017; over 72% of such products are estimated to come from China
As per the NetNames report, the global anti-counterfeit track & trace market is estimated to be worth USD 143 BN by 2020; marking systems including barcodes, holograms, etc. is estimated to reach a global market size of USD 35 BN in 2018
Counterfeiting rampant even across major platforms: Cosmetics, pharmaceuticals, clothing, electronics and a lot more are prone to counterfeits even across major platforms like Amazon and eBay causing serious damage not just to the brands but also to consumers (in terms of money spend and sometimes health)
According to the UN, counterfeit pharmaceuticals results in the death of 700,00 people globally each year
Lack of strict regulations: E-commerce is growing at double-digit growth rates especially in developing nations which generally lack effective regulations against selling counterfeit products. This is further complicated by presence of counterfeits on social networking platforms as well

Government efforts have had limited success: In spite of efforts to strengthen IP protection, counterfeiting and piracy remain high. Legal consequences from selling fake products occur when the amount exceeds ~50,000 RMB which limits the scope of penalties for over 99% of the counterfeiters as most purchases are usually under 500 RMB
Solution offered by simplyBrand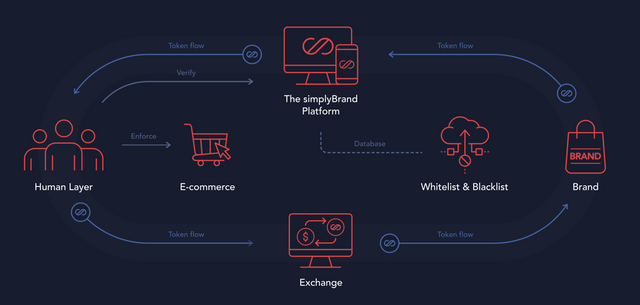 AI & analytics: simplyBrand's AI will scan, identify and verify the genuineness of products on various e-commerce platforms and enable enforcement by providing the right incentives to the participants. In order to ensure accuracy in the crowd verification mechanism, each possible counterfeit product will be verified by 20 participants and the result will be recorded only when 75% consensus is reached (this may evolve as the AI model is trained)

Blacklist of counterfeit vendors: simplyBrand will utilize the blockchain to create an immutable blacklist of counterfeit product vendors - this exposure will enable brands to learn more about the source of counterfeit products

Incentive for participants: Brands will join the simplyBrand ecosystem by paying a service fee; in addition, they will offer rewards to crowdsourced participants for identification of counterfeits and contributing towards whitelisting legitimate vendors. Further, enforcement agencies and third parties can have access to a large number of counterfeit products and vendors

AI Classification System: simplyBrand's AI system will classify goods to determine if they are parallel imports, smuggled or second-hand. Business users will be able to log into the platform to access the blacklist and evaluate counterfeiting risk within a participar platform / overall industry

Token Use: simplyBrand token, SBA will be a ERC20 token based on the Ethereum blockchain - it will be used for payments and staking within the ecosystem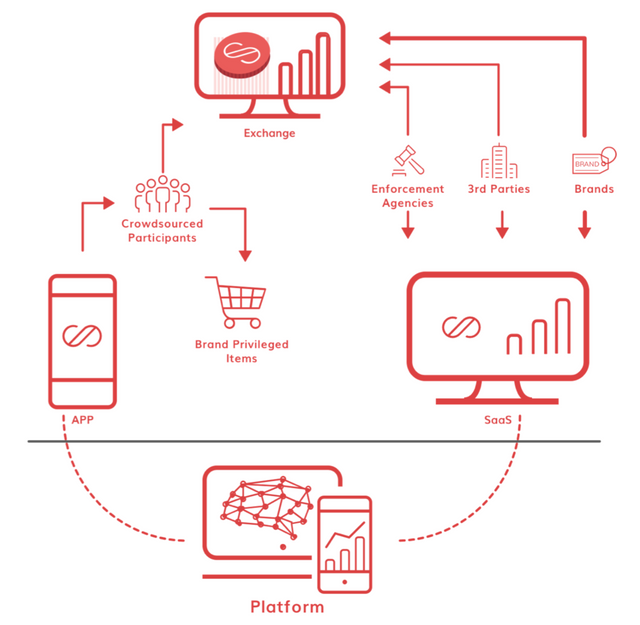 Project Highlights
Background: simplyBrand is already providing data analytics and AI solutions for brands since 2013; it initiated the blockchain solution project in 2018 to solve counterfeit issues in the industry

Roadmap: Aims to release proof of concept in 2018 and begin verification for crowdsourcing in Q2 2019 together with SaaS application for brands and enforcement agencies

Team: Kaufman Chang, the Founder & CEO has founded many startups engaged in cloud computing, big data and biotech with experience in working with Trend Micro. He has a MBA from Chicago Booth School of Business along with his Co-Founder Ronnie Ng, who has start-up experience across Asia

Token supply & Allocation: 1 BN SBA Tokens of which 40% will be offered in the token sale, 30% will be reserved, 10% will be for the team and founding investors, 5% for bounty and advisors each

Funds Allocation: Funds generated will be allocated largely in development (45%), marketing (20%), operations (15%), business development (10%) and administration (5%)

ICO launch with Cobinhood: Cobinhood is an impressive exchange with zero-fees and an award-winning user interface. SimplyBrand has partnered with the exchange for underwriting this ICO

Partnerships: The simplyBrand website features an impressive list of partners including leading luxury and retail brands such as ASUS, Ermenegildo Zegna, C&A, etc.
Links
Final words
Blockchain use-cases are growing each day. I see tremendous potential for this project considering the potential market for counterfeits in the e-commerce market - it is ripe for a blockchain based solution. The whitepaper details a lot more about the process and I highly recommend you read it if you are interested in investing in this project.
I will be happy to hear your thoughts about this project.
Happy investing!
PS: Please do not consider this as investment advice​. The above information is meant to share pertinent information about​ some​ interesting projects in the field. You should conduct your own research before investing in any project