New Year New BCH Scam !!
New year first thing caught my attention was a friend shared on his "tweeter" wall that there is so free BCH to give out if sign up.
So the timing was just nice and so happen today the first day of Year 2021. So I also clicked his link and go sign into telegram and check it out what does the trick goes about.
At first glance , the bot interface looks so nicely done . You just have to click the few buttons below to go about info you have with the bot.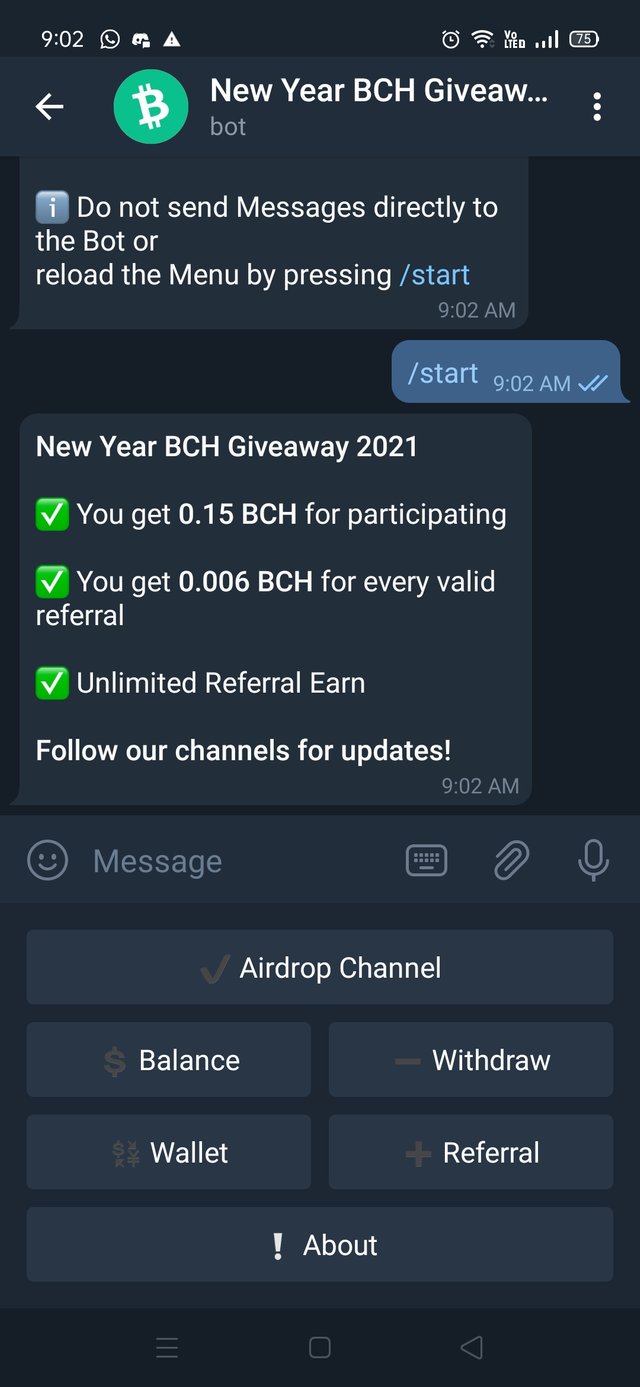 It first greeted you saying you entitled to get the 0.15BCH (wow, that's 0.15* 350= USD 52.5!) since you signed up.
But in order to withdraw, min is 0.16BCH , so how to get this additional 0.01BCH ? That's by asking 2 people join using ur referral , then each bring you 0.006BCH , makes up the 0.012BCH, just nice to fulfill the 0.16 BCH.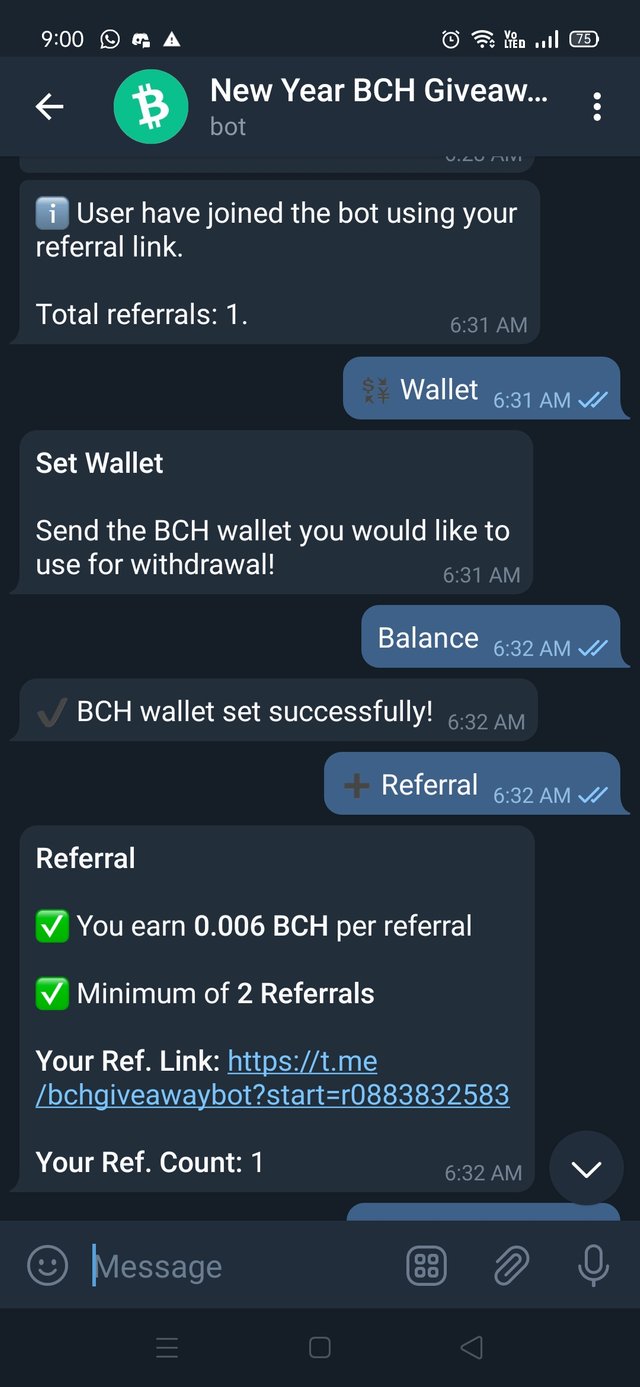 So I get 2 friends help out for this, then I able to fulfill the requirements and eligible to withdraw out.
Now the final trick comes out FINALLY !!
Due to high withdrawl fee, you need to first pay them 0.0075BCH (that's USD2.65) first in order to make them transfer the 0.16BCH.
Wow what's on earth Bitcoin Cash needs 0.0075 bch for transfer ?? That's scamming people of not knowing low BCH transfer fee !! The max one can accept BCH transfer fee is 0.002 I guess.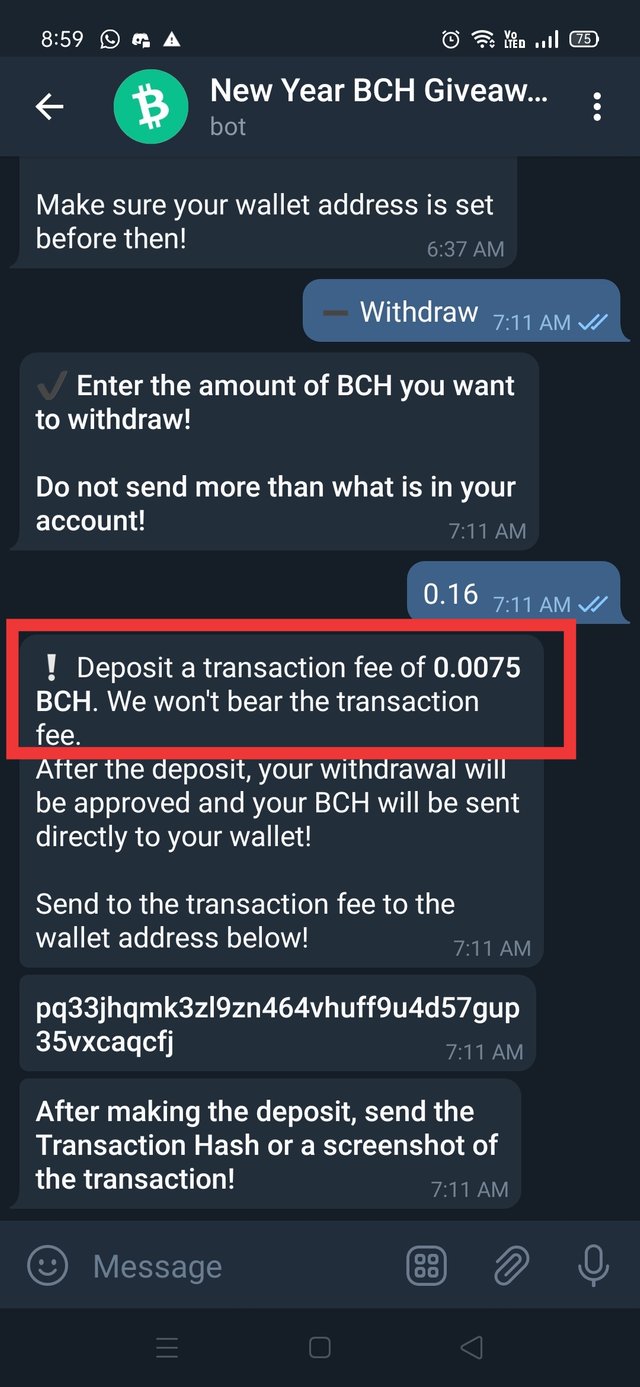 Seeing this transfer fee, I personally think 99% confidence this is a scam.
For details, maybe you all can try find this telegram group and verify.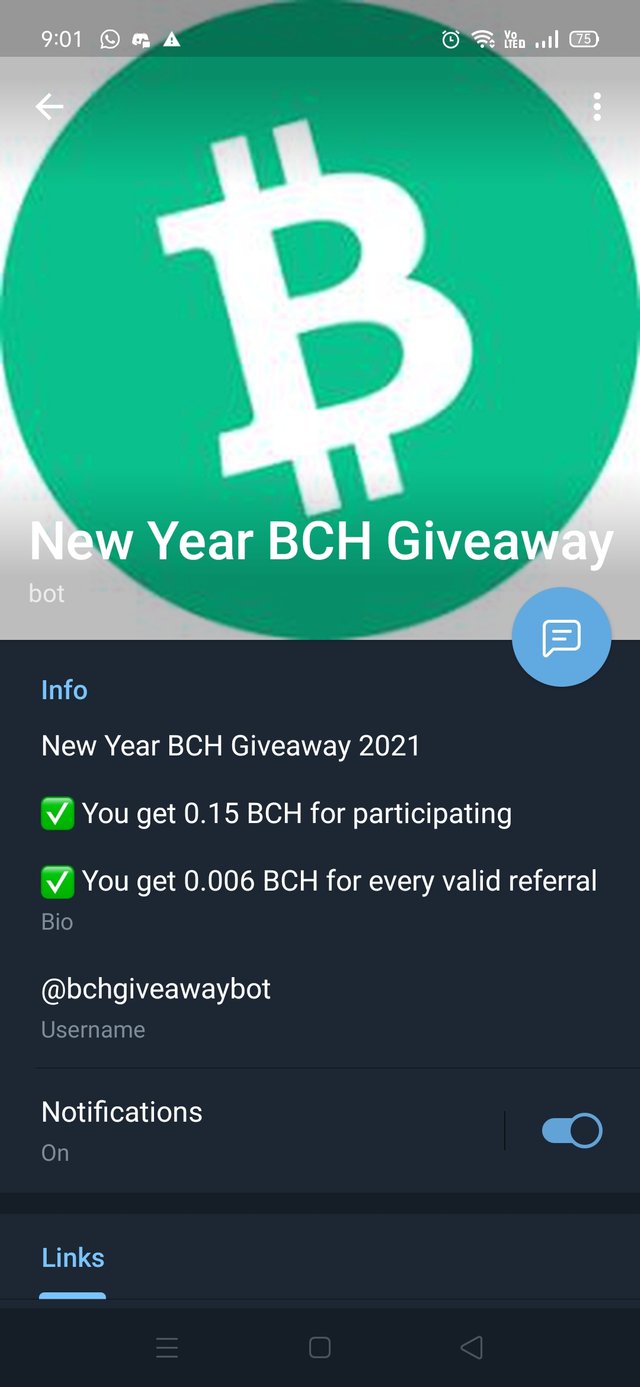 I did further check on the mentioned wallet , it seems quite many transfer in the 0.0075bch, many just want to try luck.
https://explorer.bitcoin.com/bch/address/bitcoincash:pq33jhqmk3zl9zn464vhuff9u4d57gup35vxcaqcfj
On the other side, I felt a bit pity on this scammers, spent so much effort just to cheat others' $2. Really can't imagine how huge the economic impact due covid19, scanner also downgraded already ! 🤔😅😂