Chia Seed Dessert: Two Delicious Ways (Week Four #sixweekhealth)
I hope you're lazy AND want to eat pretty healthy, because these delicious treats fit both categories...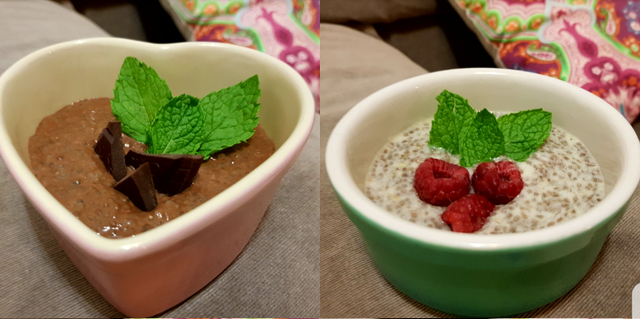 They'll each take you no longer than 5 minutes to prepare... no excuses! Healthy and sweet, just what you need ;)

Lemon Meringue Chia Pudding
Let's start off with the tangy Lemon Meringue treat. It's sweet, a little sour, and a cool temperature after being in the fridge. The perfect treat during those summer days, where a warm pudding just won't do. You will need the following simple ingredients:
Ingredients:
1 cup of plant-based milk (I used almond milk)
0.25 cup of chia seeds
2 tbsp of maple syrup or honey
0.25 tsp of vanilla extract
1 lemon (zest and juice)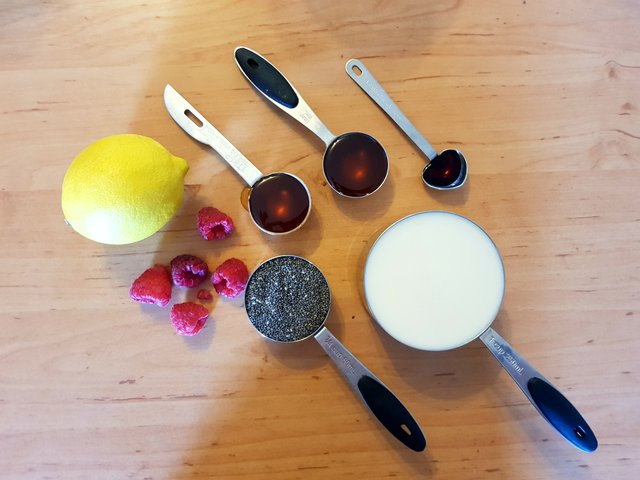 Instructions:
If you prep all your ingredients as I did in these pictures, and zest & juice the lemon, you simply chuck it all in a blender or mix it by hand for a while. A fork should work best if you're not in the mood to clean a blender afterwards. Pour it into a container and bowl and let sit in the fridge for at least 2 hours (I usually do overnight).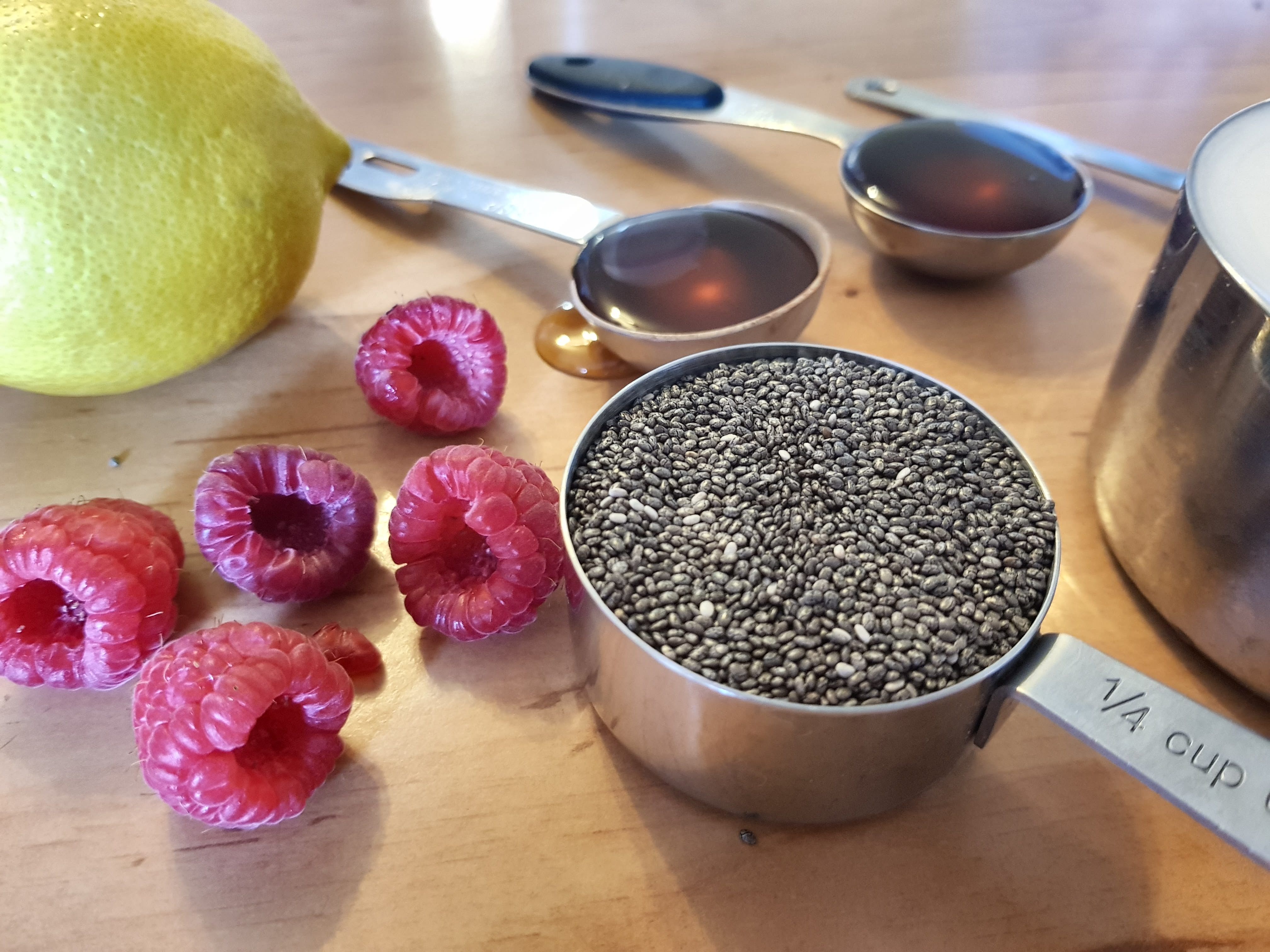 Once you've mixed it all together and the mixture has blended, it should look this this: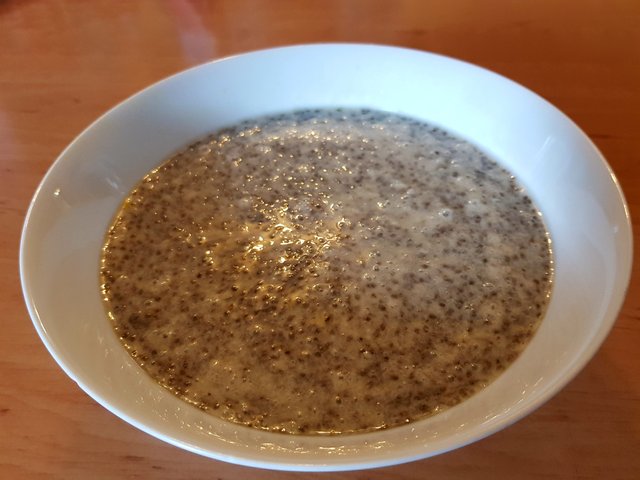 After it has become gelatinous in the fridge during those 2 hours, scoop some out (1 of the 3 servings) and enjoy with raspberries or strawberries. It's not yellow like a lemon, but it's sure tangy and juicy like one! Enjoy :)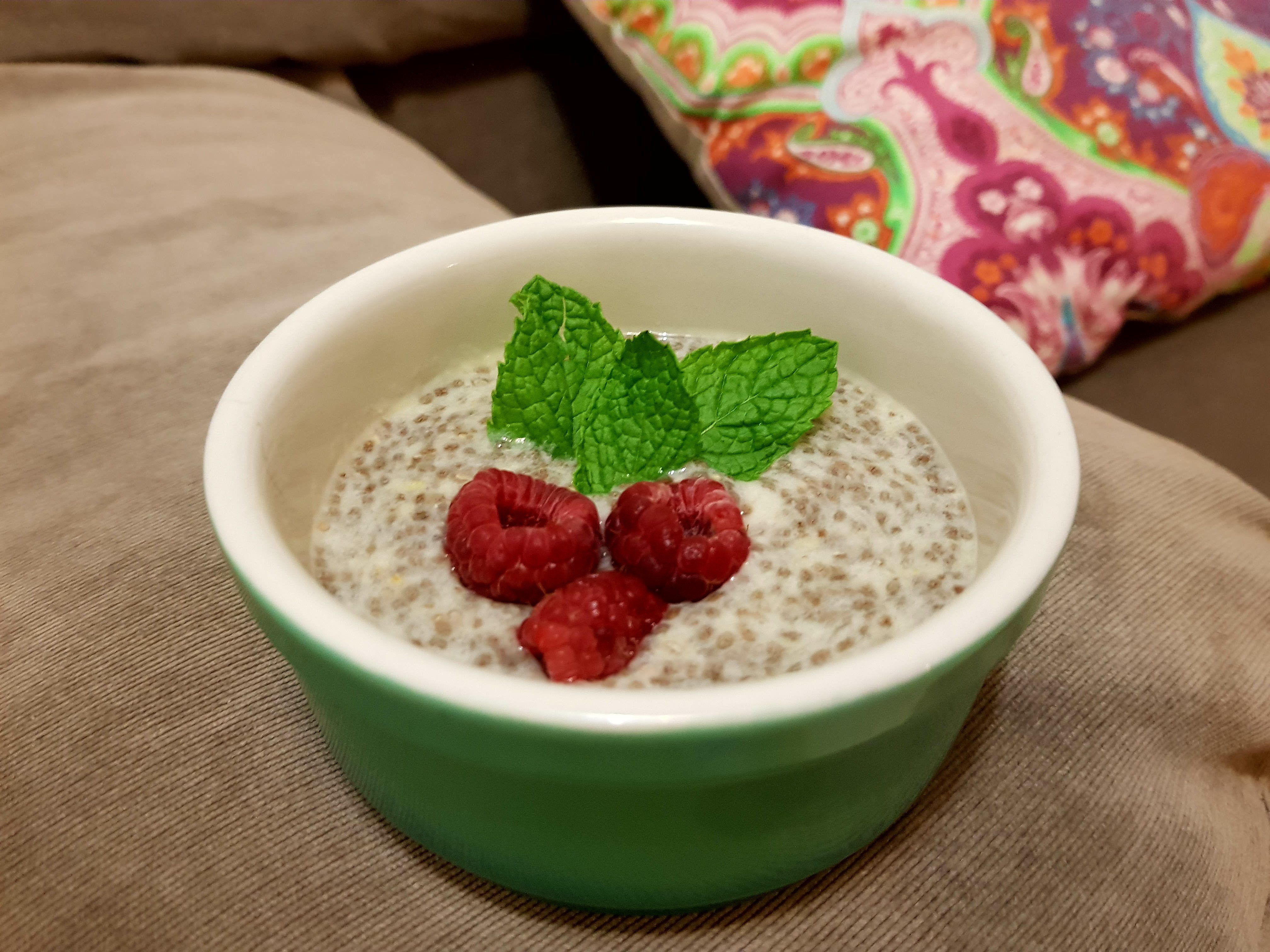 Chia-Chocolate Mousse
Do you have a craving for creamy chocolate mousse but want to keep things healthy? This is the perfect substitute. The rich and not-too-sweet taste is the perfect cool refreshment to satisfy that sugar craving. Serve with dark chocolate pieces and add some mint drops if you like your chocolate minty :)
Ingredients:
1 cup of plant-based milk (I used almond milk)
0.25 cup of chia seeds
1 tbsp of maple syrup or honey
1 tbsp of cacao
0.25 tsp of vanilla extract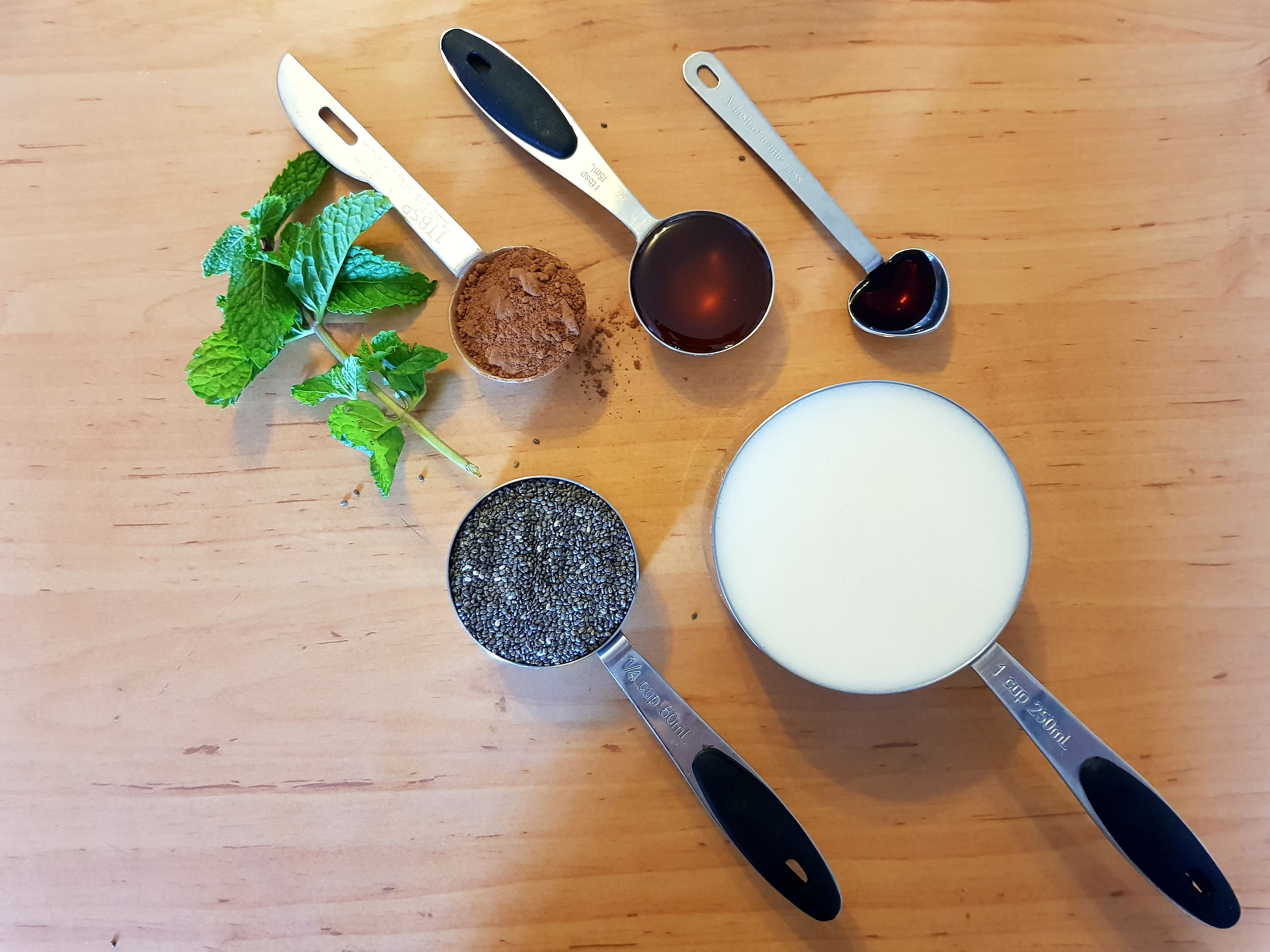 Instructions:
Just like with the lemon meringue recipe, throw all of the ingredients together in a blender, or mix it very well with a fork. Place in the fridge for at least two hours before consuming.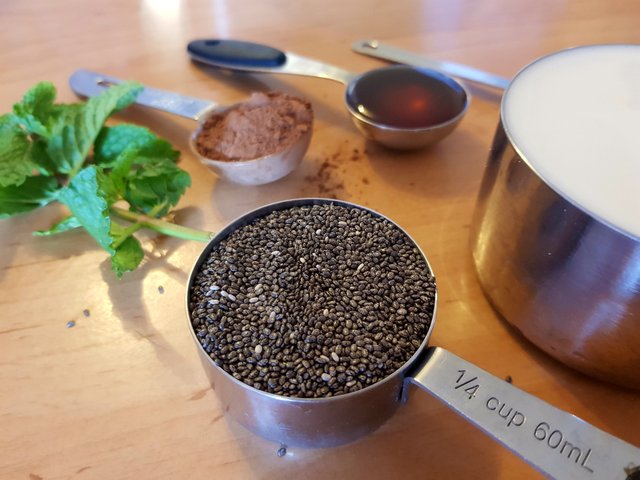 The mixture should look like this once you're finished mixing it. A blender works best for this one because of the cacao powder that needs to dissolve.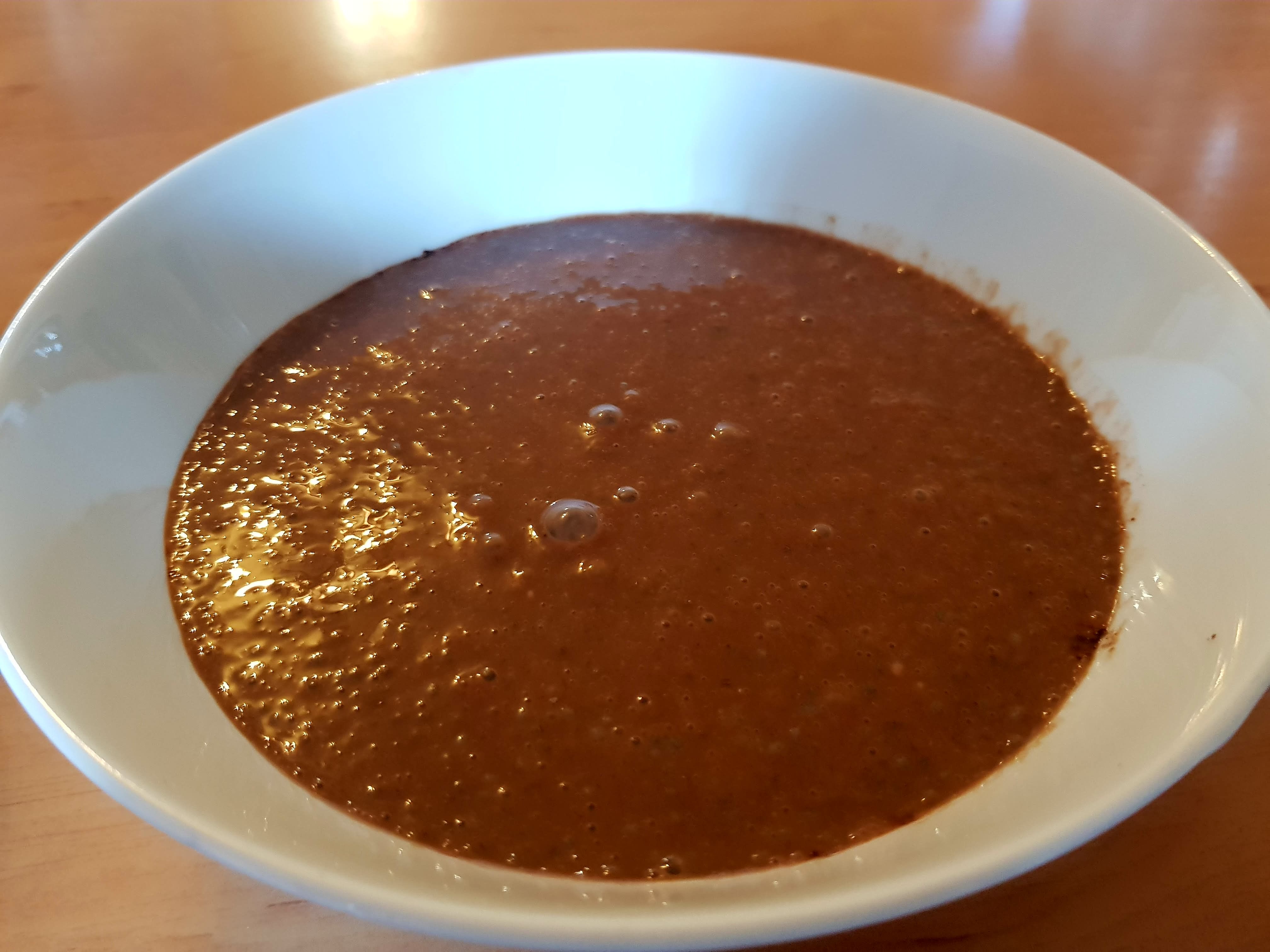 This is the finished product of both desserts. I surrounded them with my favourite toppings to serve as some inspiration for you if you decide to try them out!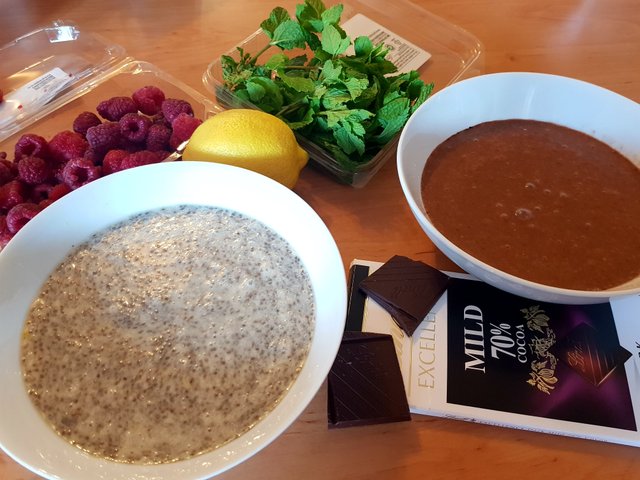 I scooped about one third from each of the bowls into smaller serving bowls. I added mint leaves, dark chocolate (dairy-free) and raspberries. They both came out delicious. I'm enjoying the Lemon Meringue as we speak, and my husband had the chocolate mousse.
Here are some macro and micro stats for you fitness and diet nerds...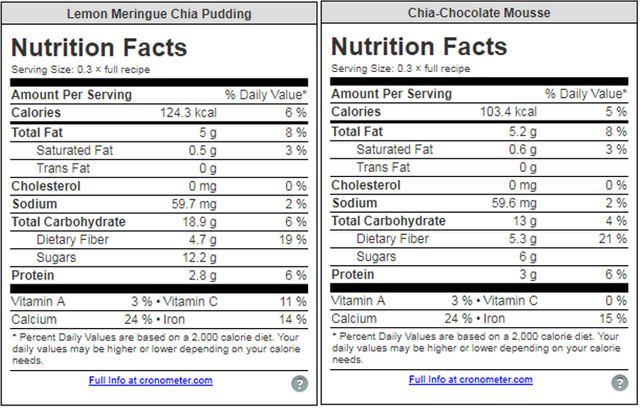 These desserts are ideal for someone following any type of cut / detox / vegetarian / vegan / wholefoods diet. The chia seeds are an incredible super-food praised for many benefits (the fiber in there being a huge digestion aid). Please let me know if you try any of these two recipes. During those dark and depressing evenings being on a diet, these pulled me through!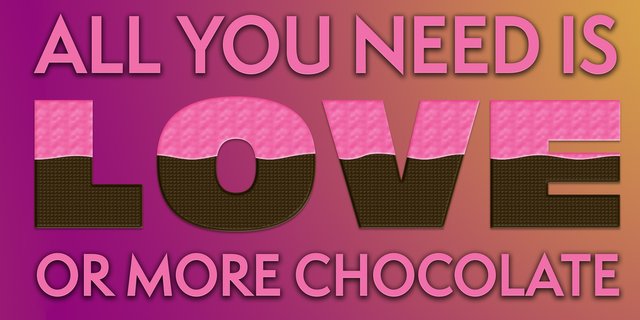 Image Source
"You don't have to cook fancy or complicated masterpieces - just good food from fresh ingredients." - Julia Child
Happy eating and loving your body with good, simple foods!



Animated Banner Created By @zord189