Rules for the care of normal skin
How often in commercials of shampoos, creams or scrubs we hear that they are intended for oily, dry or sensitive skin. A little less often you can hear about cosmetics for normal skin, but it's not so easy to find a person who can boast that he has normal skin. As statistics show, about 6-8% of all adult women on the planet have this kind of skin, so if you are a happy owner of normal skin, you can consider yourself almost unique. What are the features of caring for normal skin? Everyone needs to know this.
Many ladies believe that skin care can be a lot simply can not, but normal skin can be damaged precisely by excessive "spitting" care products. Remember that normal skin requires only the simplest means of care, without frills. Simple creams, lotions - and normal skin will be healthy.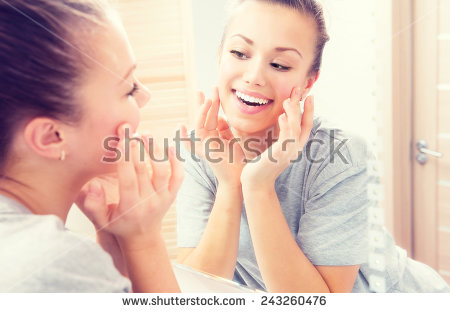 What does normal skin require is a daily cleansing. Many owners of this type of skin often do not bother washing themselves off with makeup, and go to bed with it. They can be sure that these actions "auknutsya" them in the future in the form of skin irritation. Normal skin easily tolerates even aggressive cleaning methods.
As for soap for normal skin, you should not get carried away by too flavored with its varieties. You can use a child's soap or a special cleansing foam. The use of face lotion after washing is also welcome.