SKYFCHAIN ICO REVIEWS |SKYFCHAIN – FIRST BLOCKCHAIN BASED B2R (BUSINESS-TO-ROBOTS)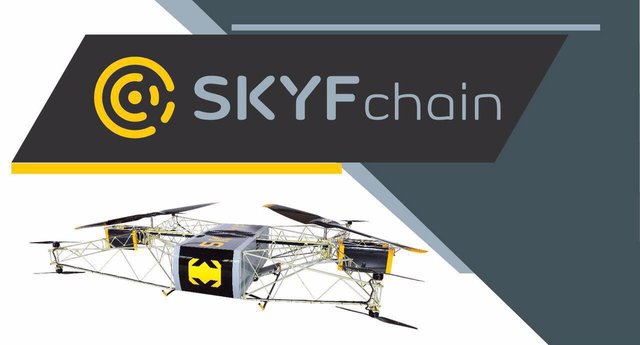 SKYFchain's ICO has been highly rated by the most reputable ICO trackers including ICOBench, TrackICO, ICObazaar, and many others.
Per-Sell Is Live Now

Website https://www.skyfchain.io/
Official Presentation Youtube

THE CONCEPT
SKYFchain is the first blockchain based
B2R (Business-to-Robots) Operating Platform
SKYFT is the internal currency of the SKYFchain Operating System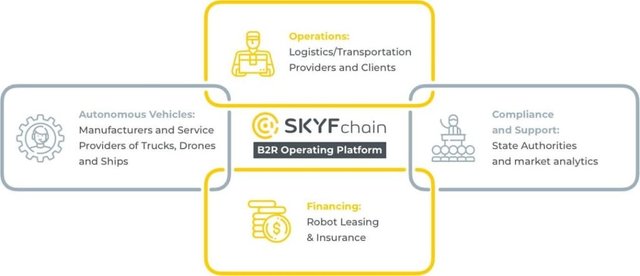 SKYFchain OP business model
We issue a fixed amount of SKYFT tokens, which will be required for any transaction inside SKYFchain
A user requests a transaction in SKYFchain and pays securely in fiat money through his smart contract SKYFchain acquires SKYFT tokens at a crypto exchange to execute the transaction.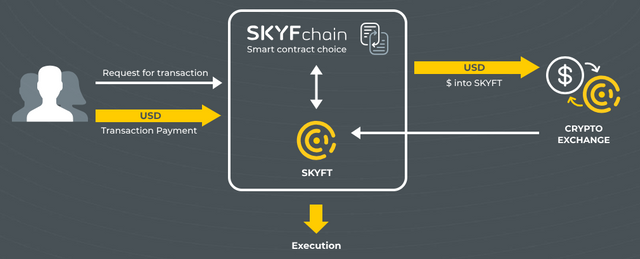 Logistics business processes today are designed with a human being in mind, eitheras acustomeror acontroller etc. Autopilots for cargo robots, AI and the developing field of IOT hints that one day,robots may work without being directly controlled by an individual.
This would bring enormous savings since currently,around 50% of costs in logistics is in labor.
The field in cargo robotics will require investments, and investments need insurance, risk management and control. Thus,unmanned cargo robots may become an asset which would require new types of regulations and business processes. We are planning to develop them in the SKYFchain Operating Platform.
OP The main purpose of the SKYFchain OP is to integrate information for all market participants and organize the execution of smart-contracts for transactions.Transactions may vary in value and frequency. The platform will collect commissions from each transaction.All transactions will be paid in USD or other fiat currency but executed in system using the SKYFT tokens.
SKYFT token will be the internal currency of the platform. Only 1.2 bn tokens will be issued at ICO in form of Ethereum ERC20 tokens.This is fixed amount for all system.
We are going to test the platform using SKYF drones, then we shall educate drone producers and integrate other drones into the system. When sea-borne and ground-borne cargo robots come into the market, we shall integrate them as well by organizing workshops with respective associations of producers.
As the number of cargo robots connected to system grows, so does the number of transactions.More tokens will be needed to execute the smart-contracts and the SKYFT exchange rate may increase.We expect that the clients would usually pay us in fiat and crypto currencies, and purchase our tokens from the crypto exchang es in case of need. We are planning that SKYFT tokens will be traded at least at four or five crypto exchanges. This would create liquidity needed for the platform operations.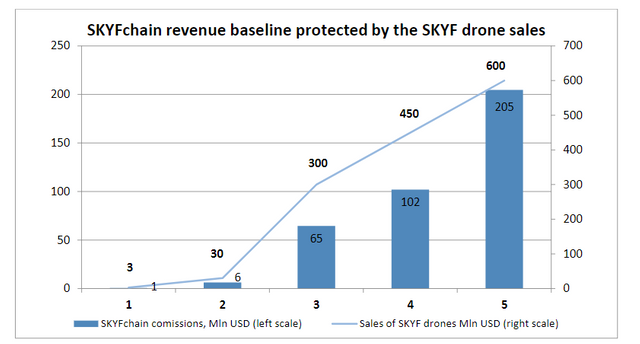 Solution –SKYF drone with a gasoline engine
The SKYF drone new aerodynamic design solves the problem of multi-copter scalability. The SKYF drone is the world's first unmanned air cargo platform (unmanned aerial carrier, the drone) with vertical take-off and landing (VTOL) based on patented aerodynamics, which allow for the development of unmanned aerial vehicles with different modifications that can carry out a wide variety of challenging tasks.
The SKYF drone is easy to operate and less expensive when compared to other existing solutions, and it allows for scaling in order to increase payload and flight range, as well as to configure other characteristics.
Moreover, we provide licensed operational documentation, software and key electronic components. We believe that the emergence of universal high-performance VTOL drones can lead to unpredictable expansion in application areas, especially in the market segment of 100-150 kg payload.
Skyfchain -Overview Information

Model: SKYF
The SKYF Unmanned Aerial Carrier was designed and built at ARDN Technology Limited (UK), whose R&D HQ is now located in Kazan, Russia. Areas of the system's applications include: crop spraying and long distance delivery of goods. The SKYF device is a vertical take-off and landing device drone with two 2.8 m main rotors that synchronously rotate towards each other. The main rotors, which generate lift to ensure the drone is air-borne, are driven by a gasoline engine. The engine transmits torque through the gearbox and the belt drive to the main rotors.
The vehicle's housing has a truss structure assembled from a square aluminum profile through riveting. The vehicle's horizontal movement is achieved through tilting using eight controlling electric motors on different modes located on the spark shafts, on four outrigger rods. The yaw rotation of the SKYF is achieved by turning the control plates under the main rotors in opposite directions. An electric generator connected to a gasoline engine and buffer batteries are mounted on a vehicle to ensure the operation of the electrical equipment.
The movement of the vehicle, including take-off, mission and landing, do not require human participation. The movement occurs according to a trajectory and altitude predetermined by a flight mission with the use of satellite navigation systems and an on-board system to determine the altitude above the ground. The auto-pilot control system has algorithms that ensure the vehicle's safe operation and action in case of malfunction or in various abnormal situations.
A parachute system is installed on the vehicle for flights above 40 meters (for SKYF transport versions)
SKYF drone mobility
The SKYF drone transportation container can hold two vehicles. A container allows for customization for various purposes and SKYF drone modifications.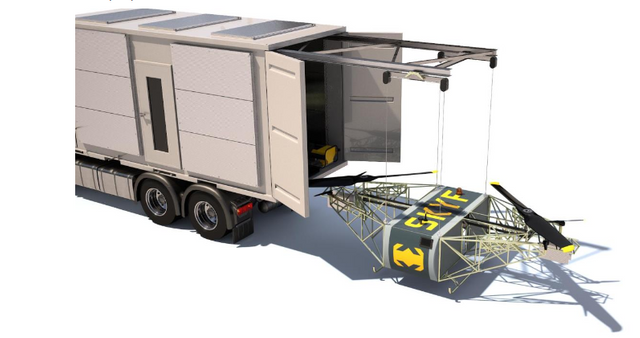 SKYF drone modifications
SKYF CARGO The average payload is 150 kg with a maximum flight range of 350 km. This SKYF drone version is the best solution for oil & gas logistics and for delivery in hard-to-reach areas. These services are in great demand in Russia, Africa, Canada, Asia, Australia, South America, CIS countries and the mountainous regions in Europe. SKYF drones can deliver goods (food, spare parts, measuring equipment, emergency supply) from the logistics centers to designated residential areas.
SKYF MARINE
This modification has reinforced construction by adding corrosion protection. This SKYF drone can work during emergencies in most regions of the world due to its increased reliability. It will be able to deliver food, rescue equipment and medicine to natural disaster locations as well as evacuate the injured and distressed at sea. Furthermore, this vehicle could serve in marine logistics centers and intensive shipping regions to deliver medium-sized cargo (spare parts, mail, etc.) to ships at sea or on the move, which will significantly reduce their service time and fuel consumption.
TOKEN DISTRIBUTION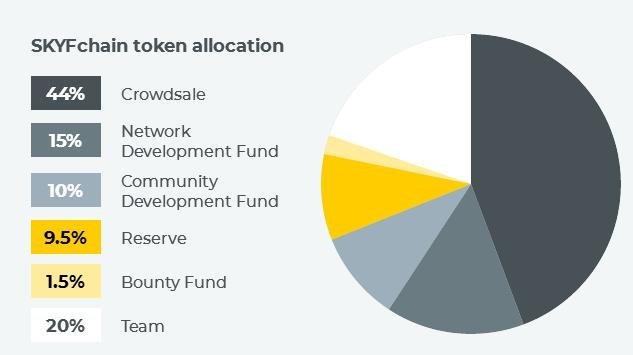 FUND ALLOCATION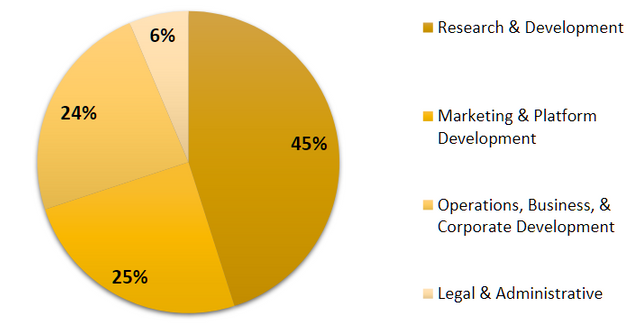 SKYFchain PROJECT ROADMAP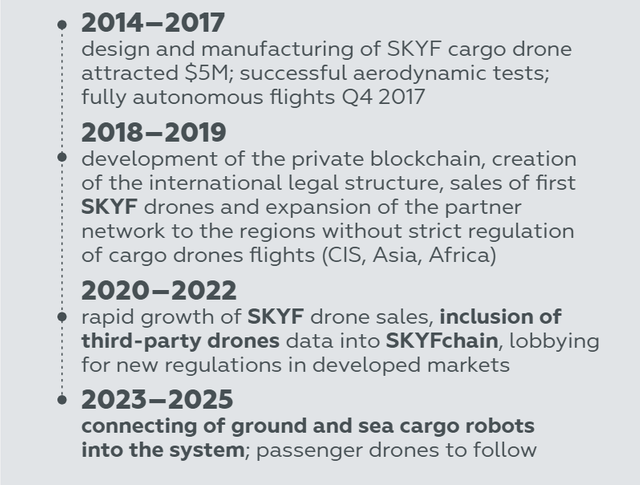 BEHIND THE TEAM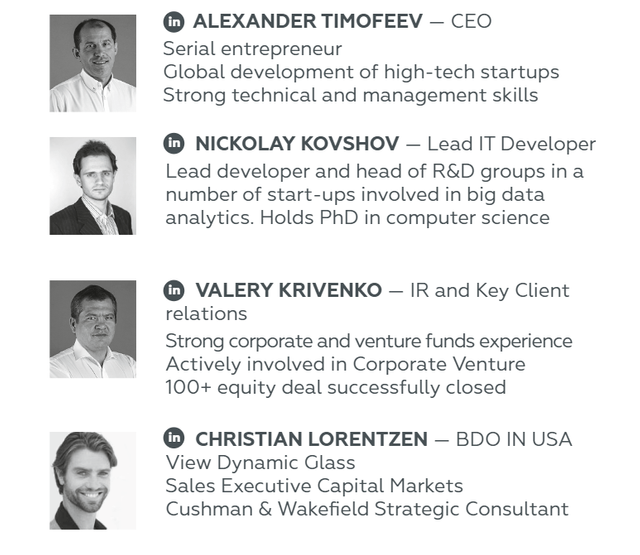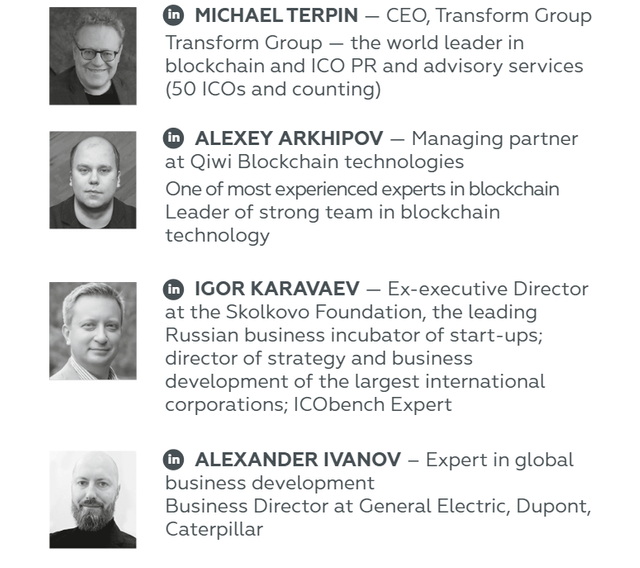 FOLLOW SKYF CHAIN ON SOCIAL MEDIA
Website : https://www.skyfchain.io/
Whitepaper : https://fpivc.box.com/v/SKYFchainWhitePaper
Project Summery : https://fpivc.box.com/v/SKYFchainSummary
Facebook : https://www.facebook.com/SKYFchain-2030350540582744/
Twitter : https://twitter.com/SKYFchain
Telegram : https://t.me/SKYFchain_chat
Medium : https://medium.com/skyfchain-io
My Information
https://bitcointalk.org/index.php?action=profile;u=1361754
ETH : 0x6F68a735910e93E3b7D500cE90a425752f8Ed332