Original Artwork from the Psychedelic Realm of camdadeye291 - Isotropic Vector Madness
Isotropic Vector Madness

Ahh! Salaam and good evening to you, worthy friend. Please, please, come closer.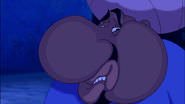 Too close! A little too close.
I loved the movie Aladdin when I was younger.
Greetings once again. For those of you who are yet to read my introduction post my name is Adam and I wish to share some of the artwork I have been creating over the last 6 or so years. Today I am presenting my work titled 'Isotropic Vector Madness'.

The tale begins back in 2012. I am living Cairns, located on the far North East Coast of Australia. I had been going through a pretty rough time mentally in the years prior to 2012 and I had moved to Cairns to spend a year in the tropics and have a break from social responsibility ( I have started a blog series called The Lone Psychonaut, telling my story). But I digress.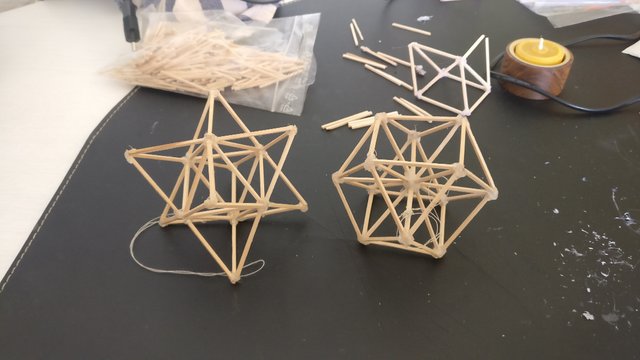 Left: Star Tetrahedron (Merkaba) / Right: Cuboctahedron

During that year a friend tells me about a YouTube series called Spirit Science. We spent a day together and watched over 10 hours of it (I'm a dopamine junkie) and during many of the episodes 'Patch Man' (the narrator) kept referring to Sacred Geometry. I was SUPER interested to find out more. So, over the next weeks, being your average modern age techno-phile, I start scouring the internet for all things Sacred and all things Geometry. Something that was recommended in the Spirit Science series was a book titled The Ancient Secret of the Flower of Life.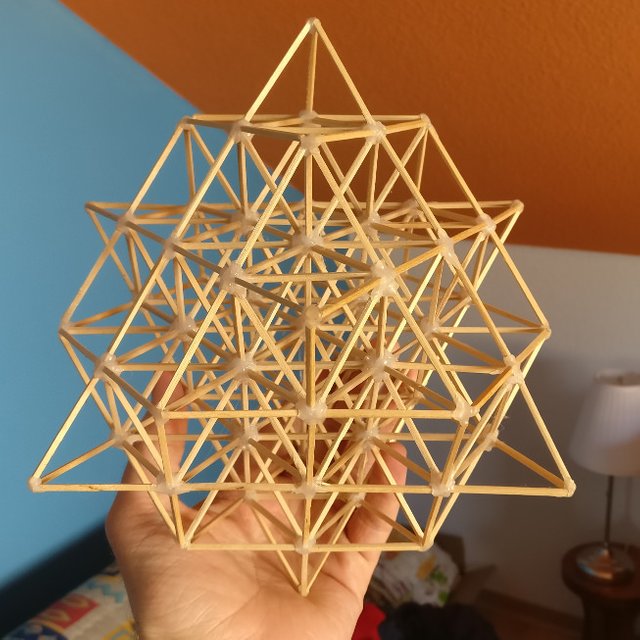 Isotropic Vector Matrix

Fast forward a couple of weeks and through a chance encounter I managed to get a copy of the book. I went home and pulled out my new A3 drawing book, compass, ruler and started drawing. As I started to draw the 5 platonic solids I realised I was gaining a new undertstanding of the shapes. I bought myself a crafts glue gun and started to build 3D models of the shapes. The process was long but the finished product was awesome!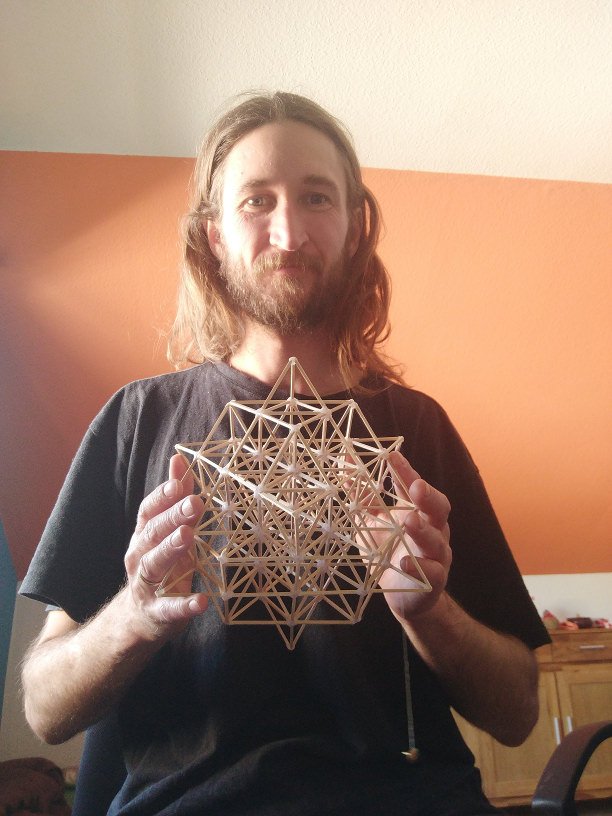 Me holding the Isotropic Vector Matrix

Fast forward a few more years and I am still playing with these shapes. At the end of last year I was fortunate enough to participate in an Ayahuasca ceremony and during the experience I had a vision. I went home the day after the ceremony and started drawing.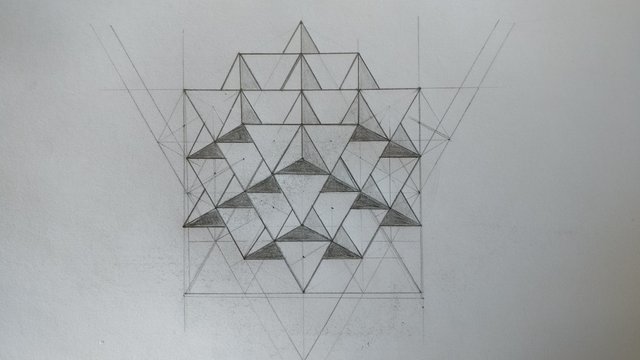 (For me, this was pretty difficult to draw)

Then using the power of Inkcape I created the digital version I titled
'Isotropic Vector Madness'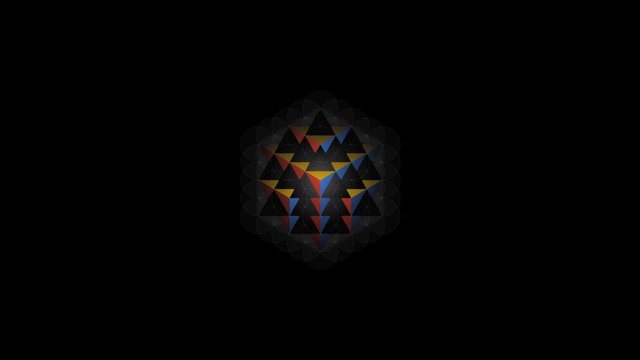 Thank you for taking the time to read my blog. If you liked it please Upvote and Resteem and if you are feeling really game leave a comment.
Many blessings, Adam / O
P.S. I am raising money so that I can move back to Australia with my wife and child (my wife is pregnant, due in July). We are currently living in Germany (that's where my wife is from) at my wife's father's house. It is nice here in Germany but my homeland is calling me and I would love to raise my child there. We need $7000 AUD, or 5000€ EUR, just for my wife's VISA and then there is flight costs and other expenses on top of that (I reckon it will cost over 10,000€ all up). If you are reading this and you can afford to help, even if it's only 1 dollar, 1 euro or whatever, it would be greatly appreciated. Peace, love and light.

For anyone wishing to make a donation here is my Bitcoin Address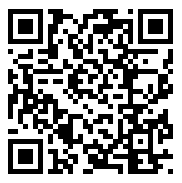 19NE5zKyPsgp2nRufWxVr3GE2hNbFHgjPp

and here is my Paypal
https://www.paypal.me/camdadeye291

All Rights Reserved @camdadeye291