Crypto abstract art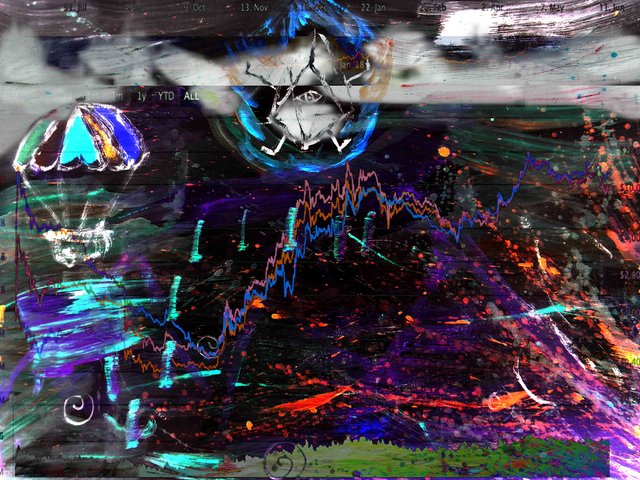 This is my entry for the Slothicorn contest that I didnt published before because of an internet problem, I wanted to share my entry with you all, let me know if you like it.
This is the EOS chart and some abstract art.
Its inspired in Gravity Falls ( the cartoon)
I WOULD LOVE TO READ YOUR REPLIES!
Thank you
Fabiola Gamboa