Curved Drawings: The Herodion Theather of Athens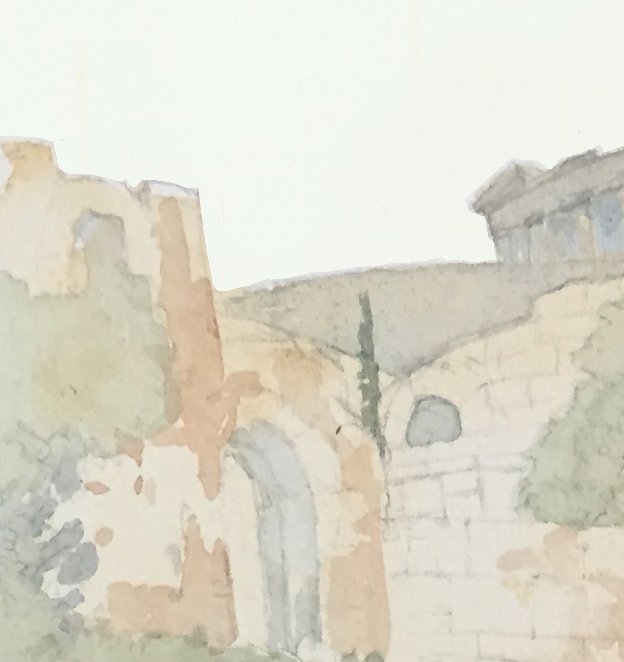 Hello my friends,
Back to my village after more than three weeks in Athens. Many good things and many projects in the pipeline. Greek people were incredibly friendly and open to my revolutionary curved drawings.
After my commission for Byron, I decided to give an hommage to the Acropolis. Yes, sounds quite touristic but, nevertheless I was also a tourist in Athens.
For this drawing, I started building a "Curved Banana Custom Space" as shown in previous post. I feel more and more comfortable with this technique and I hope it is going to bring me good drawings in the future.
This is the outline in a 2H pencil, as I have notice that an HB pencil is not suitable for a watercolor purpose. Ocre hues can go quickly mudded with a HB pencil, so better take a hard one.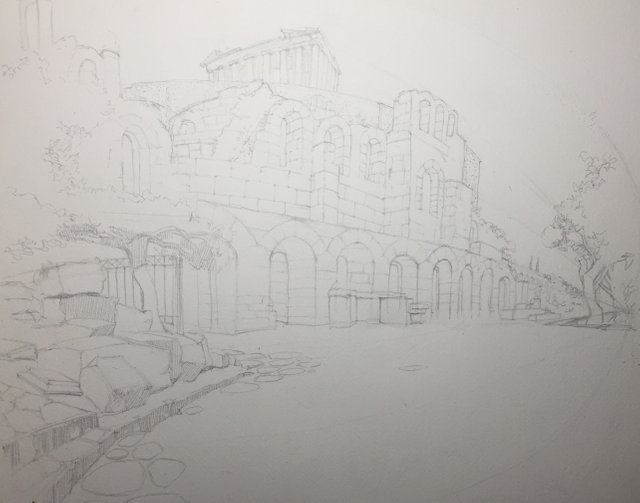 Then, back in my village, listening to Mozart, I colored this outline sketch :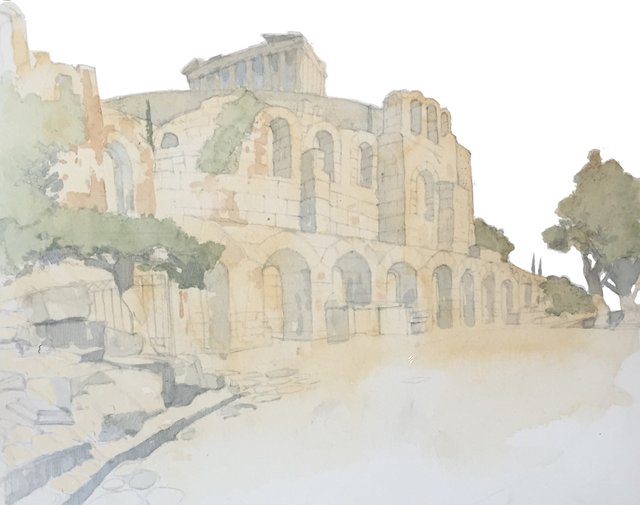 At this point of my artwork, I felt that I could add something else to make the drawing a little bit sexier.
So I decided to give a vintage flavour to the picture, and I found that this Ford Model B from my friend Byron's matched perfectly to my purposes, as long as I have drew both subjects using the same "banana space".
What do you think?
Thank you four reading and have fun. Have fun with a pencil sketching in a banana space.
regards.
visit my web site : https://artbellinsky.com