Hello my friends,
I recognize that the crypto crash of October made me reconsider my position regarding steemit and the blockchain ecosystem. However, I think it is a necessary crisis. During the outbreak of bubbles dot com Amazon lost 80% of its value and today is worth billions of dollars. I trust that Steemit will survive despite the sharp reduction in personnel in the last months. There are not many more alternatives for a blockchain based social media and sooner or later it will give value again. That is why I renew my confidence in the platform.
Well, on the other hand I've been working hard and I have great projects to share with you.
My spherical drawings of classic cars work very well and they are giving me the opportunity to position myself in this interesting sector.
But I'm not going to bore you with more classic cars.
I am working on another more personal and interesting project: The secret life of women. I have refined my drawings so they can convey an erotic sensation. I have to confess that when I was a little boy, aged 11 or 12, I learnt to draw beautifull women The results are more than acceptable.
Soon I will release some of them in the next days.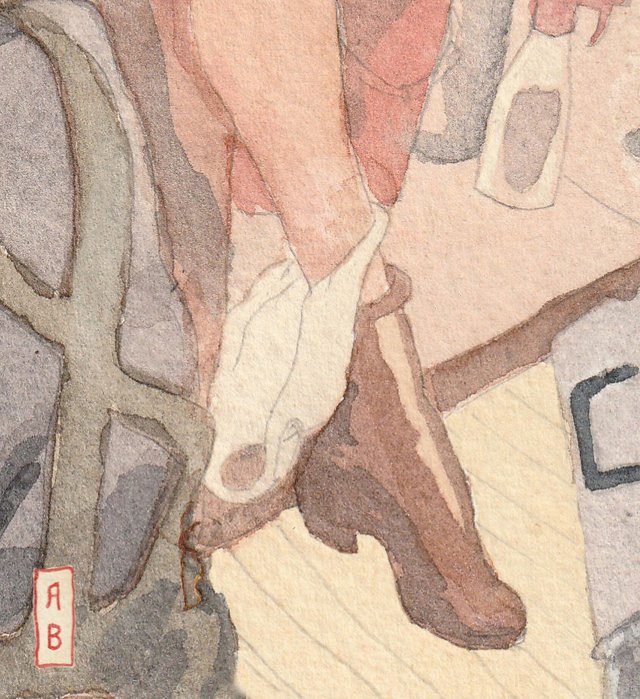 Plumber fixing a sink leak, pencil and watercoor
Have fun! Have fun with a pencil and connect yourself with the Outter Dimension.
yours,
Javier
visit my website: https://artbellinsky.com