Rare car 4# Working on Byron's collection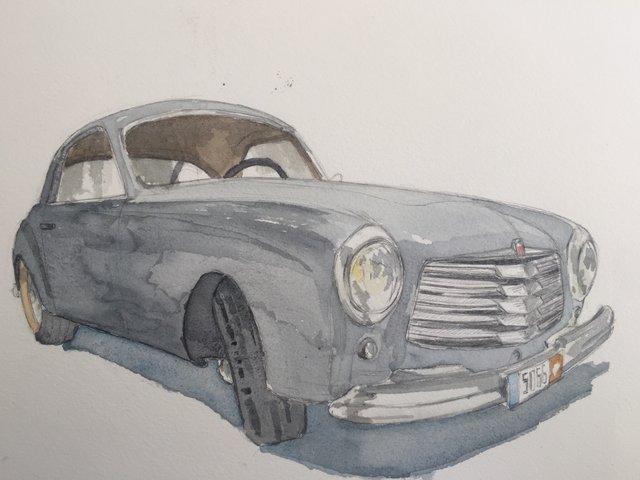 Hello my friends, today we still painting Byron's beautiful cars.
Next one is a very rare model, a Simca 8 Sport Coupé from 1950. This car has
ran Montecarlo's Rally in 1950. Byron maintains the car as if it was new. He covers him with a black cover and regulary clean it with gloves and special products. It is impossible to fin a spot of dust.
Here is the outline of the car: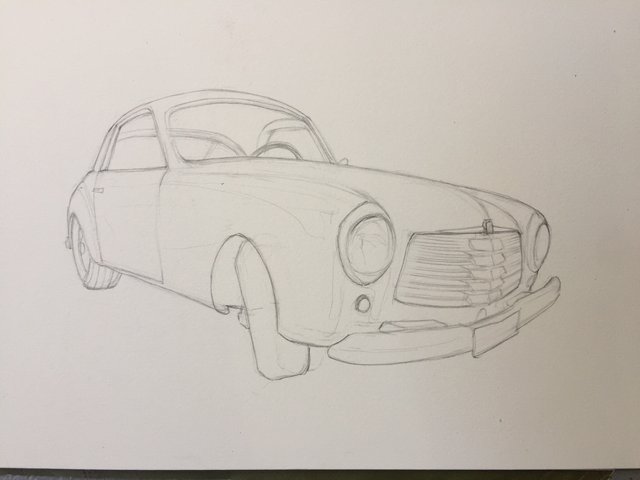 Unfortunately, I ran out of paper. I only work with Canson's Moulin du Roy 300 gr. this is the only paper that absorve correctly watercolor pigments. To test a watercolor paper, dive your brush in the pigment and then sweep along the paper. If you find a drop of water, the test is KO. There is only one kind of paper where the test is OK, the paper must be like a compress, of course, it is the Canson mentioned before. I could not find this paper in Athens, and I have had visited three art shops. So, I had to buy Archer 's paper, very expensive and not as good as the Canson's. Archer has declined its quality so I have blacklisted it. When I will return to France, I will buy all the Canson Moulin du Roy production as statistics says that there are at least 10 Millions of classical cars in the world !
Here is the final drawing: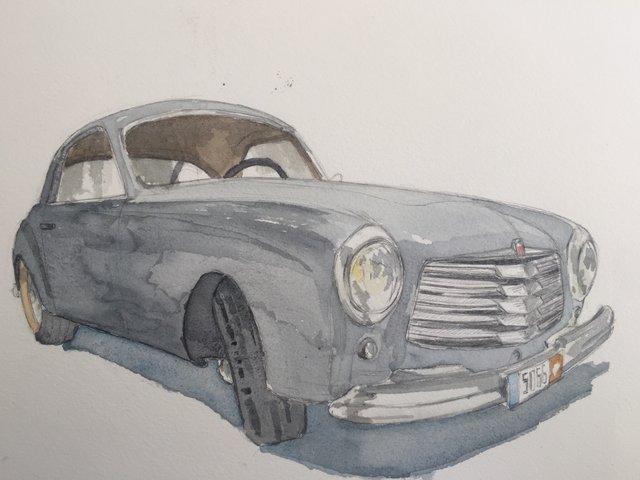 More to come in the next days, as I still working in Byron's garage. Stay tunned to this account and have fun with a pencil, one day, you will also make money!