Rare care #6 Working on Byron's collection
Hello my friends,
Well, this is not a rare one, probably it is the most famous car in the world. It was originaly designed by Ferdinand Porsche in 1938 and more tan 21 millions were sold all over the world. Byron bought it paying 50 $ in 1972. It was one of the VW Beetle Saga Byron commence in late 60's. He soon became an expert repairing theses car as the book " How to HotRod Volkswagen Beetle" was a kind of Bible for him. This precise model is a 1962 Volkswagen Typ 113 Deluxe Sedan
The car is already spherical, so I didn't need to curve the lines a lot. Almost I forward real visual information to the sketch pad.
I sat down very very close of the front of the car, in order to make it as big as possible, reinforcing its simpathic caracter.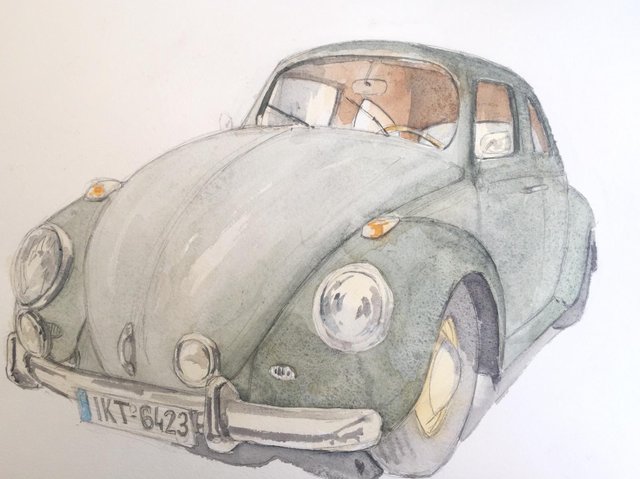 Thank you for reading, stay tunned to this account, have fun with a pencil and one day you will also make money, travel and meet weird people like Byron and me.