Rare cars #3 working on Byron's private collection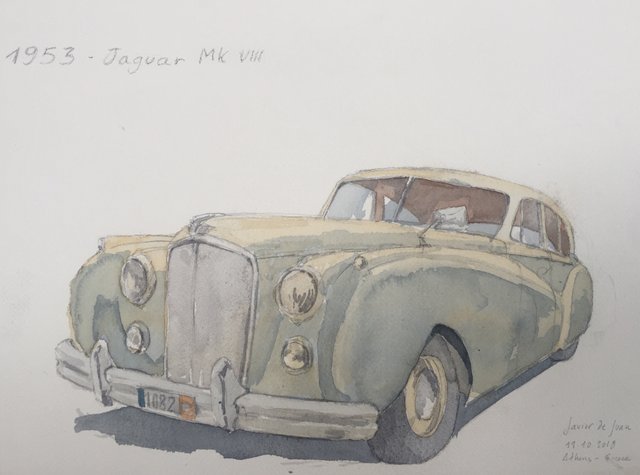 Hello my friends,
I am happy to share with you the work we are doing togoether with Byron Riginos, president of the Clasical Car Center for Greece (http://www.3cg.
)
Among the cars parked in his extremely tidy garage we have choose five to be drawn.
Here cames the first. A unique Jaguar Mk VIII from 1953.
Fortunately, I have taken a picture of the sketch in order to show the step by step process, as it is the use here.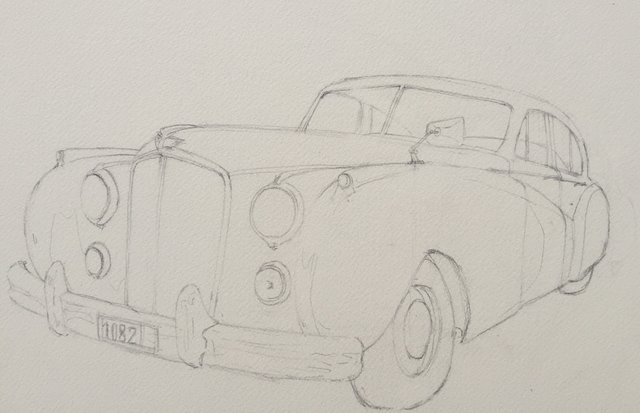 And then, I open my watercolor box, shadowing first with a light Payne's Grey hue and then a very very soft core mixed with white: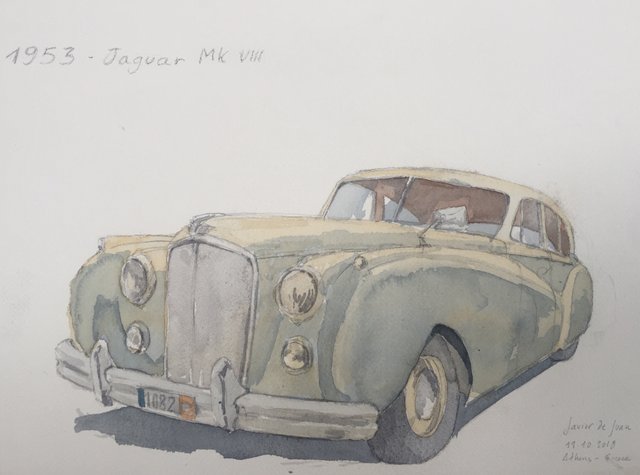 It was extremely difficult to render the forms of this car as I was working in a garage with artificial lights. Hope I will fix some issues in the next drawing.
More to came in the next days, stay tunned to this account and have fun!