Rare cars #5 Working on Byron's collection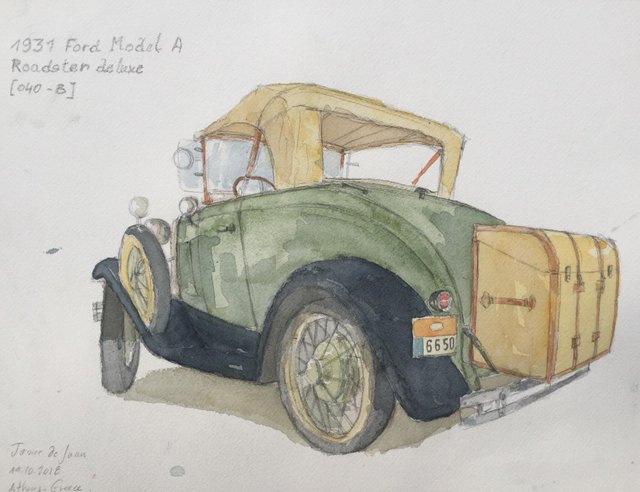 Hello my friends,
Probably this is the jewel of all the Byron's collection, unless under a pure artistic point of view. The proportions of this Ford Model A from 1932 fits perfectly for my curved perspective purposes. At this time, cars where designed under a aesthetical criteria while nowadays aerodinamics governs all the designs . This times requires us to move fast to go anywhere in many occasions.
Fortunatly, my oldfashioned vintage watercolor style has finally found its cars. These 1930's cars match like a glove with my drawing style. When I was oulining the outter shape, my mechanical pencil flew without hesitation: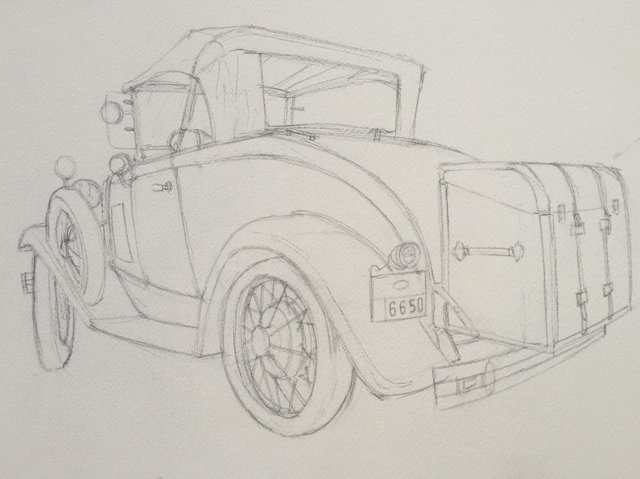 As I was in love with this machine, I asked Byron if I could draw also the front of the car:
This is a good group of lines, because while I was sketching, "the Sting" from Scott Joplin come to my mind and I wondered if this car could take me to the Cotton Club in New York. Experience says that if you have nice thoughs while you are doing something, that means that you are in the good direction.
I wanted to test a new rendering technique. So, I add a permanent Carbon Ink lyer on the top of the watercolor: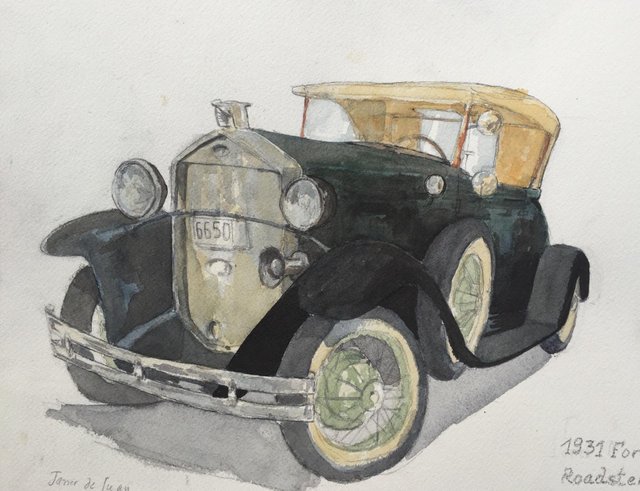 But, I wanted also to keep a consistency with the style used in the first drawing, so, I copy the front and rendered it like the first one: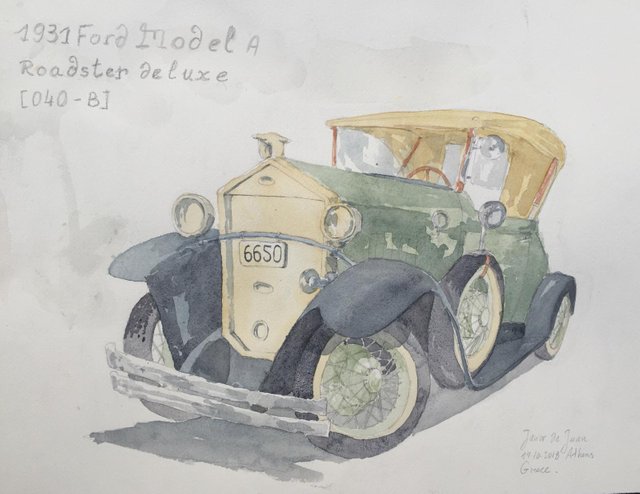 And here are some pics of the original model: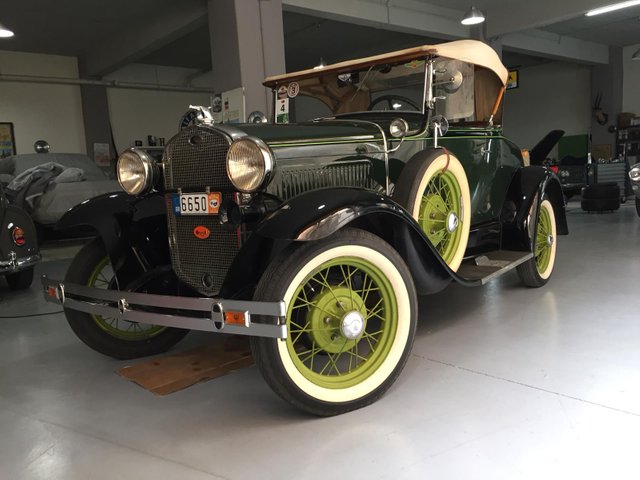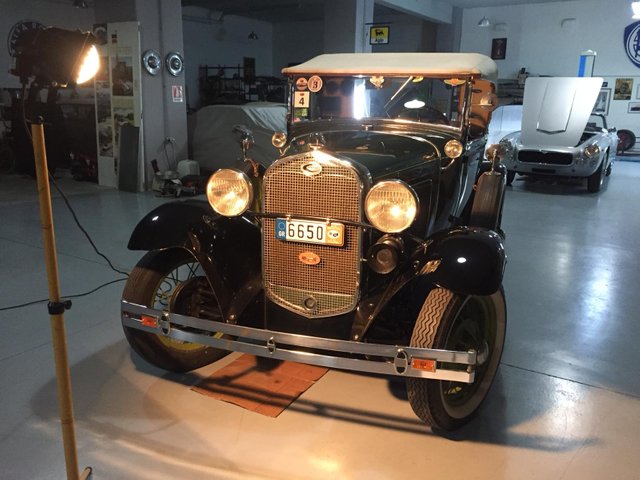 Tomorow, I ll have to delivers all this creatures to Byron. Oh! my babys! Will I see them again! Who knows...
Well, I am having a lot of fun and pleasure with Byron and his cars. And new amazing stories are waiting for my oldish watercolor style.
More to come in the next days. Stay tunned to this account, and have fun with a pencil. One day, you will also make money!