TEAM SMARTCASH on Steemit: New Recruits Round 2, Week 1 RECAP and Rewards INCREASE!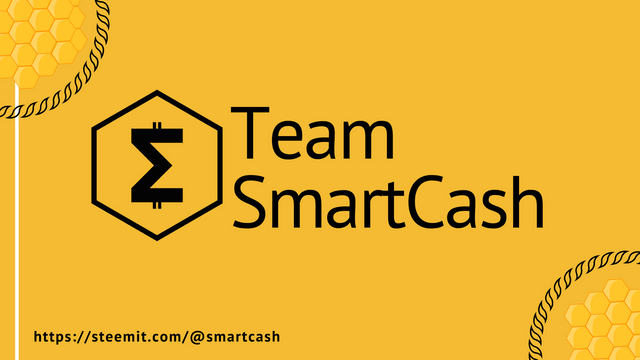 Team SmartCash is growing! As the team grows in numbers, the rewards payouts increases and the quality of the posts on Steemit gets better and better!
Team Smartcash Week 1 Recap:
1200 SMART was issued in Rewards Payouts for Team Member Steemit posts in week one. This was on the previous Rewards Structure. Team Smartcash is always looking for feedback from its members and because of that we recently increased the per article amount to 30 SMART!! Therefore the new Reward Structure will be as follows:
1000 SMART bounty for Team SmartCash banner of the month

30 SMART per article up to 4 articles per week
250 SMART once per week for 5 articles or more
300 SMART bonus to best article of the week

Best Article of the week for week 1 went to @barcalogia https://steemit.com/smartcash/@barcalogia/my-first-crypto-video-series

Remember that the best article of the week will be Resteemed by the SmartCash Steemit page.

Who are the New Recruits joining Team SmartCash this week?

Team SmartCash has a combined 23K follower reach

USA

@proteus
@breakthrough
@broncnutz
@intuitivejakob
@y2katy

Phillipines


@maverickinvictus
@vallesleoruther
@allmonitors
@gailbelga
@cejero021

Spain


@barcalogia

Italy


@cikoxp

Sudan


@shilai

Germany


@densche77

Norway


@nidhoggr

Russia


@komersreal

Canada


@nitego

Nigeria


@oluwoleolaide

France


@cryptotradingfr
@fl32biz

Australia

@drwom

UK


@adrianbucks

Romania


@georgemales

Welcome!! All new members to follow everyone that the SmartCash Steemit page is following, and to make sure you check in on the SmartCash tag on a regular basis to support one another through upvotes, comments and resteems!

What do you guys think of the new Rewards Payouts increase? We encourage the community to provide feedback so we can ensure a competitive and quality environment for its member so if you have any suggestions always feel free to let us know!

WANT TO BE A PART OF TEAM SMARTCASH? Let us know who you are, why you want to join the team, and your favourite thing about SmartCash below!