SMARTS FINANCE - DELIVERING EFFICIENT DEFI SERVICES TO THE GLOBAL MASSES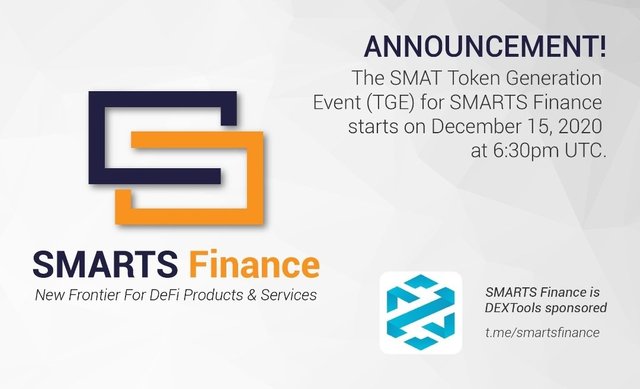 Decentralized Finance has brought about loads of innovations, it is not only a gateway for a stable and transparent financial system but a more profiting financial structure that everyone has started participating in.
Crypto platforms adopt the decentralized nature of blockchain technology in other to offer crypto users worldwide an open and transparent government system, A sustainable and profitable reward mechanism, and proper documentation and accountability that eradicates the need for trust.
All the services provided by the decentralized platforms is made possible through the use of blockchain technology. Smarts Finance is a decentralized platform that adopts the operating mechanism that addresses issues which includes governance, transparency, sustainability, reward mechanism and other issues, from the root.
AN INSIGHT INTO THE SMARTS FINANCE PLATFORM
Smarts Finance is a decentralized platform that integrates the blockchain technology to provide crypto users worldwide with an autonomous, decentralized, fair, secured, and, flexible platform on which users can carry out a variety of DeFi operations, such as…
Governance

Lending and Borrowing

Staking

Mining

Yield Farming, and many more.
All these services will be made possible in a fully decentralized, improved, and sustainable manner on the Smarts Finance platform.
Why Choose Smarts Finance?
Smarts Finance is integrated with unique features that distinguish it from existing DeFi platforms, some of the features include;
Smarts Finance offers distributed gas fees to minimize transaction costs using a liquidity pooling function.

Smarts Finance offers a double incentive mechanism that will enable its users to earn both SMAT and a liquidity mining and governance token.

Smarts Finance offers a lock-up liquidity mining model with additional vesting, high yield, and sustainable characteristics.

Smarts Finance staking feature take exemption from the platform token only.

Smarts Finance lending model is an incentive for both suppliers and borrowers and it's built with infinite possibilities.

Smarts Finance optimizes liquidity routing to the latest attractive strategy.
SMARTS FINANCE GOVERNANCE STRUCTURE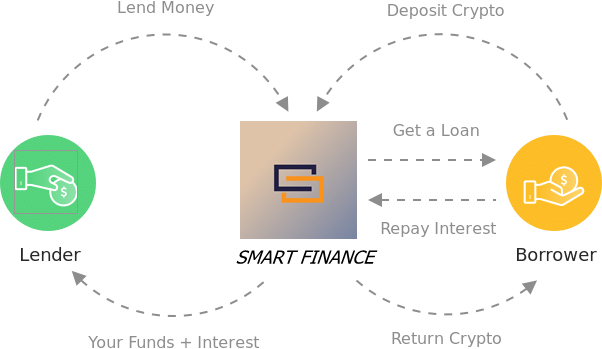 In Smarts Finance, the founding members will oversee the first iteration of smart finance to implement the basic features and which the control of the system will be gradually passed on to the community to make the system as decentralized as possible.
A user will have a minimum of 5000 SMAT and resulting voting strength of 1000 sSMAT(Strength Of SMAT) generated from a year lock-up to submit a proposal.
BENEFITS OF GOVERNANCE POWER TO HOLDERS
Holders of SMAT will perform the following governance function;
Change a market or service interest rate

Propose the listing of a new token market

Redefine reward structure and their distribution

Assign new admins or multi-sig wallet candidates

Propose contract terms or update their oracles
THE TOKEN
Smarts Finance has created its own token called the SMAT token, to be used for transactions on its system.
The SMAT token is an ERC-20 token built on the Ethereum Blockchain and minted with the purpose of facilitating varieties of transactions on the system.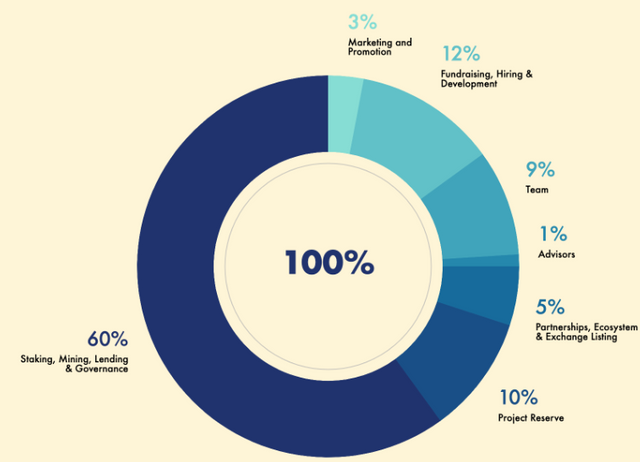 CONCLUSION
Decentralized Finance on the blockchain is a very profiting concept with many positive applications. However, it has given way for scammers and scam projects to exploits the crypto community.
That is why, Smarts Finance has come into play to improve on the bad sides by creating a system that eradicates the need for trust in order to provide a secured, fair, and innovative DeFi platform through its community-centric approach and consolidate their financial experience within the ecosystem.
USEFUL LINKS
Website : https://smarts.finance/
Twitter : https://twitter.com/Smarts_finance
Telegram : https://t.me/smartsfinance
Discord : https://discord.com/invite/rertF5a
Medium : https://medium.com/@smartsfinance
Youtube : http://www.youtube.com/channel/UCp58Zt6o88nj9jH8tKtvzSw
AUTHOR
Bitcointalk Username- Corodo
Bitcointalk Profile: https://bitcointalk.org/index.php?action=profile;u=2792762;sa=summary
Poa: https://bitcointalk.org/index.php?topic=5290318.msg55867457#msg55867457