Smartsteem vote selling market!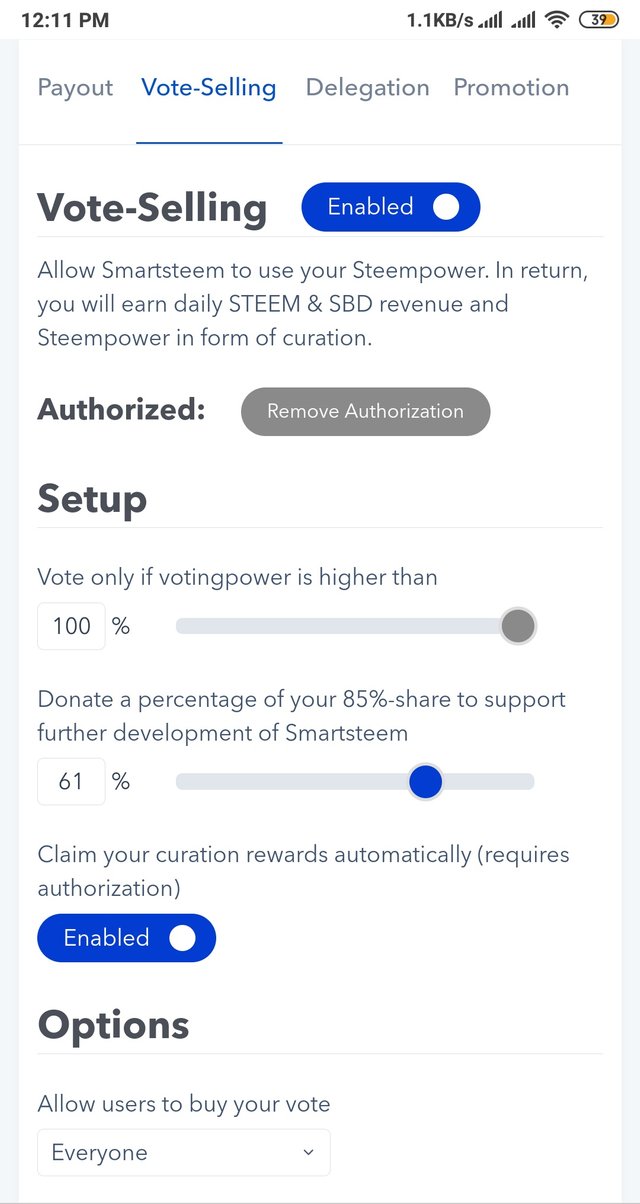 Smartsteem has a tool for selling your votes. Just authorize your account with smartsteem using steemconnect and set your power limit that you want to stop voting after reach that percentage . You can also donate them you selling shares if you want.
You can also whitelist steemains whom you want to vote and also blacklist steemain whom you DON'T wants to vote! You can also set your curations post quality. Its an awesome tool for them who wants to sell their votes.
You can join smartsteem using this banner below!

Thank You For Your Time!