New Feature: Request a Curation Review By Burning STEEM & SBD
Greetings Steemians,
did you know that there is a built-in promotion function on Steemit.com?
---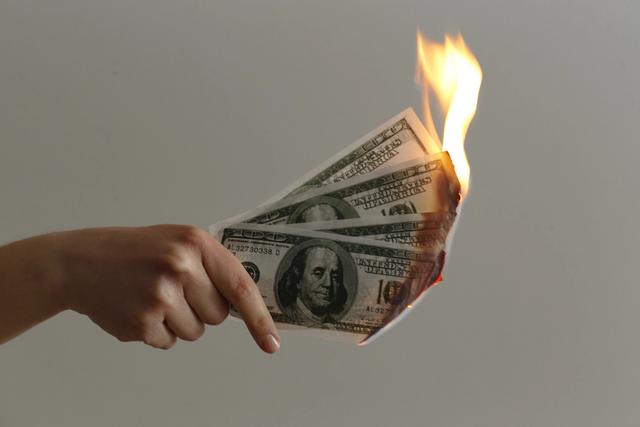 Try to imagine that those are Steem Dollars.
---
Promotion on Steemit
Besides the Trending, Newand Hotcategory, there is also Promoted. In order for your posts to be shown there, you need to click on a big button below your post, called Promote.
Behind the scenes, a transfer is being made to @null with a specified amount of SBD and a memo with the following format: @author/postlink. This transfer is essentially burning SBD (reducing the total amount of SBD) and thus very good for the ecosystem as a whole.
Problem: Nobody uses it!
Sadly, not many people use this feature, as it's much more valuable to be trending or hot, than being showcased on promoted.
SCOT tribes realised this and changed up the burning-promotion system, where the promoted section was merged with trending & hot. Meaning, the promoted posts are being displayed among normal posts. On top of that, they use their native asset as burn material, in Steemit's case that would be STEEM.
We hope that Steemit.com implements the same procedure, however, we think we've got a great proposition on how to give an additional incentive to burning STEEM & SBD via transfer to @null.
New Feature: Request a Curation Review By Burning STEEM & SBD
We've implemented a feature which will alert our curation team when someone sends a transfer of at least 1 STEEM/1 SBD (!) to @null with a post link as memo. Once we're received the notification, our team will then review the post and check if it's worthy for curation.
Important: This is not a guarantee that your post will receive an upvote! It's simply a way of you telling us: Hey, please check out my awesome post!
While the default Steemit.com promotion system only accepts SBD and a very specific format, we're both scanning transfers of STEEM & SBD to @null.
Here are some examples:
---
---
---
---
---
---
Important: We hope that in the future even complete post links (which includes http://steemit, https://steempeak, etc) are going to be supported as well as transfers of STEEM. But for now, it is as explained above.
What's next?
We're working on new features, which will bring the first use-cases to our SmartPoints system.
If you've got any questions or feedback, please let us know in the comments.
Sincerely,
Team Smartsteem
---