Changed from busy.org to SteemPeak.com
Since I started using Steem almost two years ago I have been using busy.org, I found it to have a better user experience on both desktop and mobile compared to steemit.com. Unfortunately busy development seems to have stalled since long back.
After having looked at it on and off since its creation, I finally made the switch and started using SteemPeak.com to browse the Steem blockchain. I can't recommend it enough!
Works great on desktop and mobile.
Full featured with everything you will ever need to do.
Supports voting for witnesses (do if you don't!)
Support for proposals and voting on them (again... do if you don't!)
You can save tags you like for future ease browsing of new posts.
and so on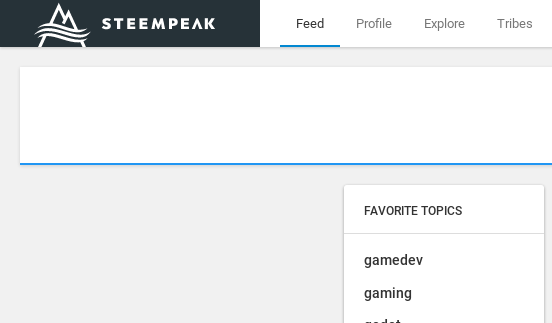 src
Saving tags is one of those things I have always thought was strange with steemit.com. Why on earth is there not builtin for users to follow tags?! Yes following people is nice, but personally I think I am more of a topic follower. So this little functionality makes it better for me and it makes it easier to find new people to follow.
Also took the opportunity and updated the icons and links on my sitemy site to use steempeak.com instead of busy.org.
Oh, if you are not already doing so, make sure to follow #inktober, best time of the year on the steem blockchain if you ask me!