SMT Development Update: 2nd Burnup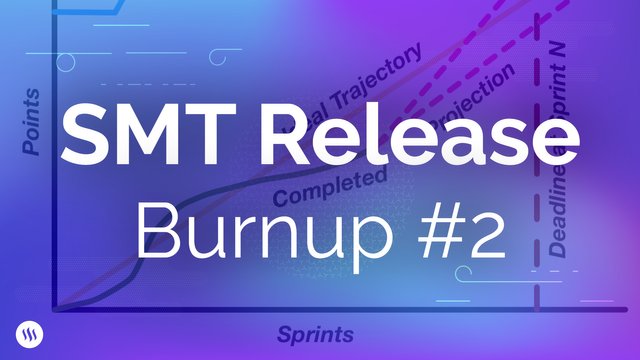 Hello Steemians, we're back this week with news on the latest progress toward SMTs. The team is getting back in the groove and has completed two user stories this week. In addition to these weekly reports, you can follow along on our GitHub project organization and tracking system for SMT development which is (usually) updated daily.
SMT scope added this week:
SMT work completed last week: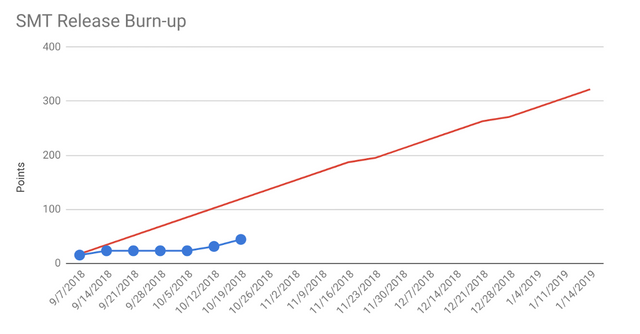 The blue dots symbolize the number of points that we have completed for SMT development. For those who don't know, assigning "Story Points" is part of Agile Software Development. They are a "unit of measure for expressing an estimate of the overall effort that will be required to fully implement a product backlog item or any other piece of work" and determined by using a Fibonacci Scale.
---
Overall we're still behind schedule this week but we are tracking to our "get well" plan and should be back on schedule over the next few weeks.
Our goal with this series is to bring even more transparency to the development process of Smart Media Tokens. Your support for the team in last week's post was incredible. We really appreciate it and look forward to keeping you updated.
The Steem Blockchain Team