SNAPFEED COMPETITION #13 BY @TGGR
Magandang tanghali from Philippines! In English "Good afternoon from Philippines"!
You know we are selling food and my wife cooked it. I helped her when I am off duty. We need to discover how to make money aside fm salary. Our children are growing, time pass quickly so we need preparing for their education. We keep our earning in a piggy bank and this steemit will be a kind of preparation too. I believe in steemit and steem. So let us steem together all the time
This is my model, my eldest daughter when my wife sell our food online base only to our nearby place.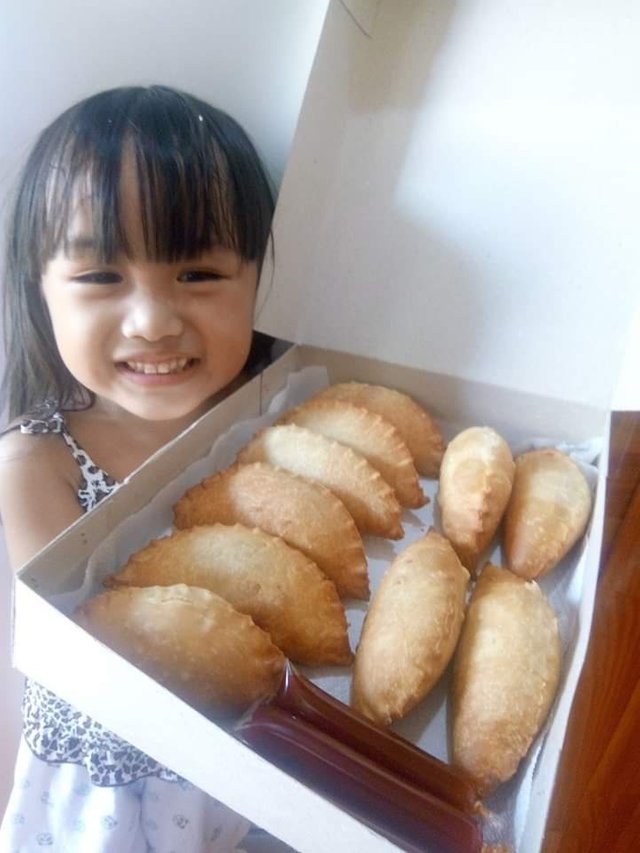 My lovely ISCIA DEV.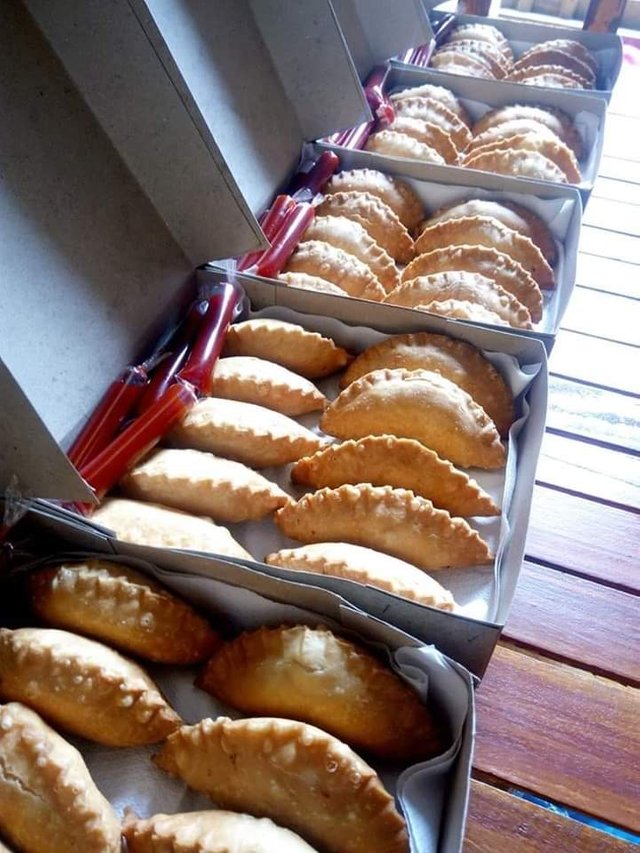 Thanks God, people love these food,called Empanada.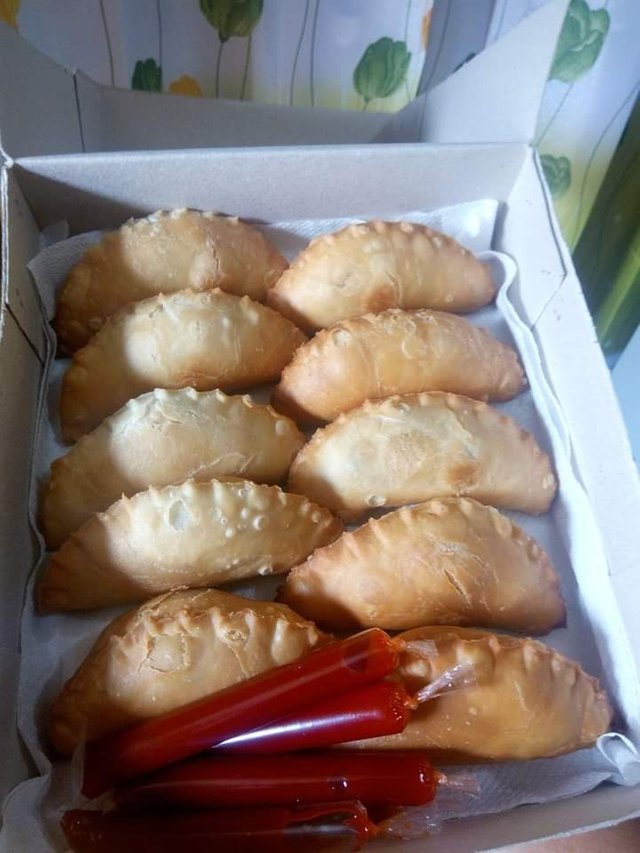 One box contain 10 pieces worth 150 Philippines peso. (53 PH is 1 USD) means this is worth 3 USD.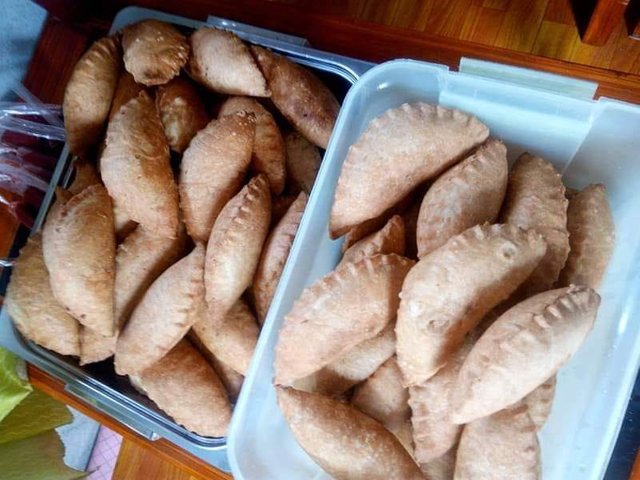 We have Chicken, pork and cheese flavor!
My Steemian friends, are you willing to buy my Empanada? It is so crunchy and delicious.
This is my entry and thank you @tggr for your initiative.
SPECIAL thanks to @mermaidvampire @mers @otom @zephalexia and @jurich60!
Let us Steem on together!
It's me,
@cdaveboyles23
Panabo City Philippines