My entry to Terminal Snapfeed - Redfish Rally Extra Challenge
---
Hello everyone!
Today is Sunday, so last day of the Redfish Rally week 3 and this is going to be my last post of the week.
This is my entry to Terminal Redfish Rally - Extra Challenge, organized by @theterminal, you can check the original challenge post, here.
---
This challenge is quite easy. For someone to enter, that person needs to make a post with 7 photos of something you saw this week. Photos need to be your own. All the rules are available on the challenge post.
Here we go...
---

Photo 1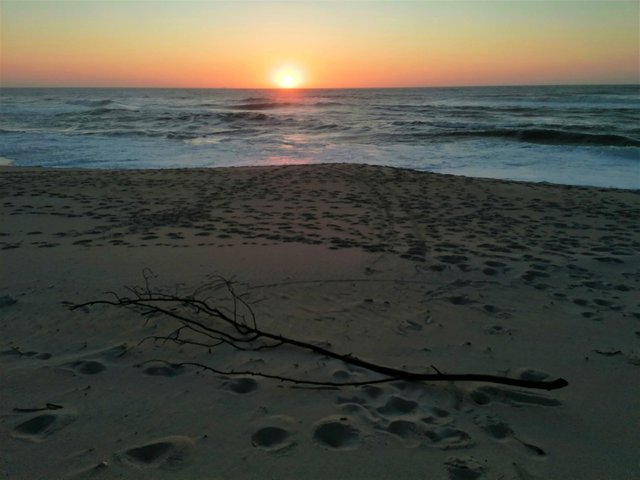 This was taken in the beginning of the week, when I went with my mother to see our last sunset on the beach for some time. 🌊🌞
The sea always has a wonderful effect on me, it relaxes me and replenishes my energies! ⚛️

Photo 2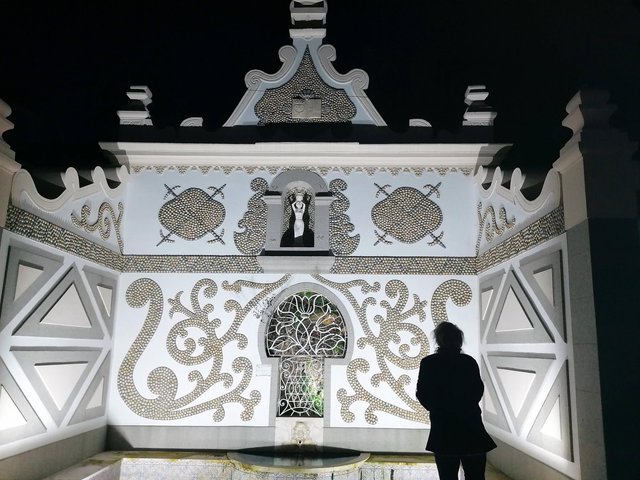 On the same day me and my mother went to check this place where I used to go when I was younger. It has been recently restored so it is really beautiful art imho. 💚

Photo 3

Since Covid19 is around we are spending a lot of time at home. Living like our cats. 😻
I took advantage of all this freetime and I'm trying to finish some chores and projects. And as you can I usually have help! 😹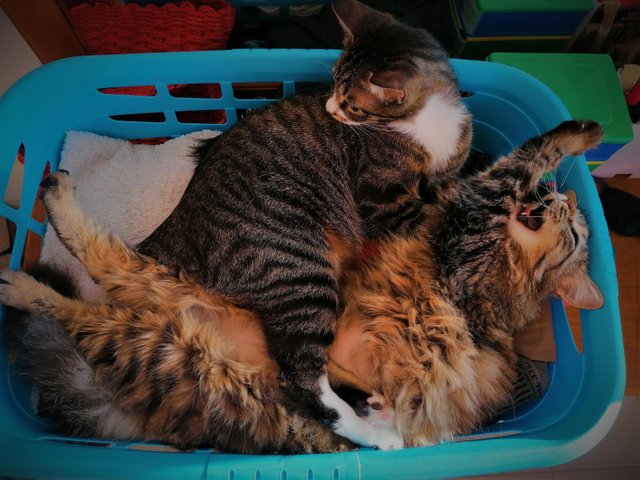 Photo 4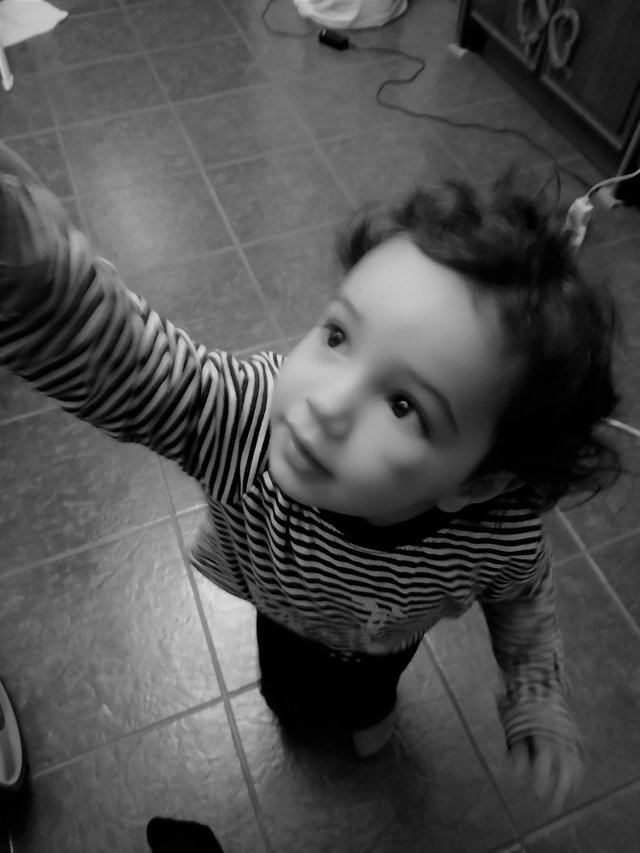 This is my pretty, lovely, awesome, strong, already so big "nephew". Son of my sister from another mother. 😍
He is definitely someone that can always steal a smile from me and I can't spend much time without being with him! 💚

Photo 5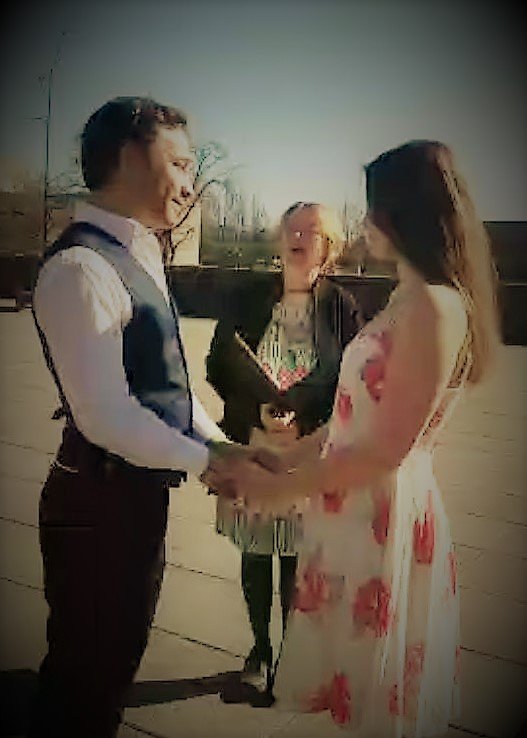 22th December 2020 the day that my big brother got married, they were actually the last couple that got married in that conservatory, duing to Covid. 💍
I think the photo doesn't need words, he looks happy looking at his beautiful beloved wife! 💏
Congratulations again bro and to your lovely wife, who now is part of our crazy family! 🍻🎉

Photo 6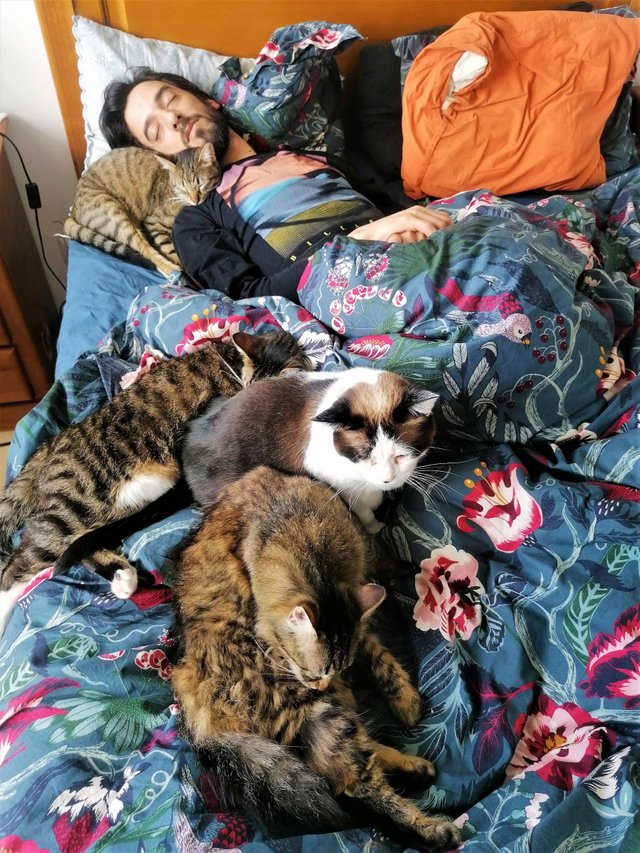 This photo was taken today, while my partner was slacking in bed with half of our family. 😍
5 cats - my partner - Leopoldo (the pillow) - Fausto - Queen Shiva - Little Monkey Tsundari.
In fact this is usually how we sleep, sometimes a little more crowded but definitely very warm. 😹

Photo 7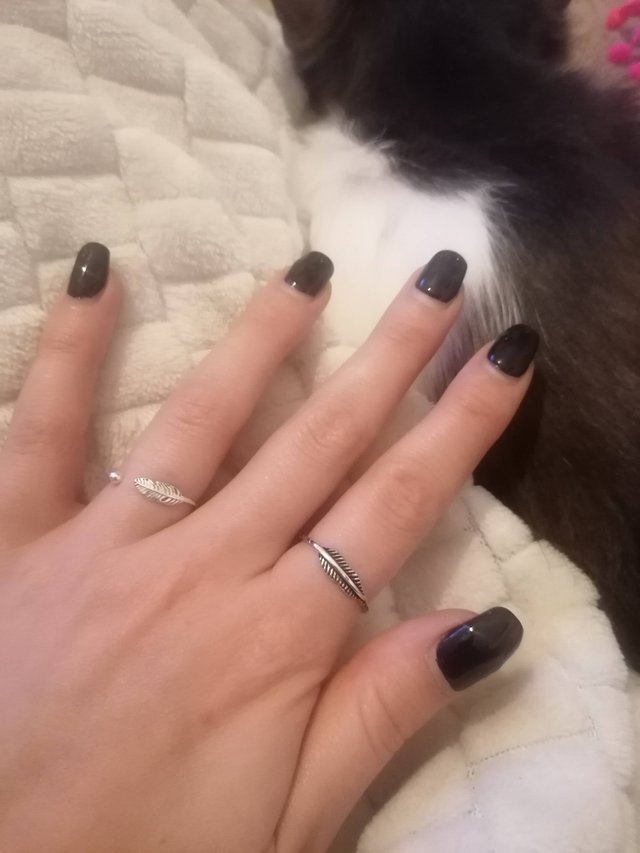 This is just a small thing with a lot of meaning. 🔝
I got two rings alike and offered one to my best friend, my sister from another mother, for each of us to remember that the other one will always be around to help with whatever is needed.
It is the ring on my index finger.
Small thing, great meaning. A long great friendship! 👩‍❤️‍👩
Love you Suky!
---
This is it for today!
I hope you all enjoy your Sunday. And again, be safe.
Love 💚
Cuko
---
All the photos on this post are owned by me and were taken with my cellphone. And every person who appears on the photos authorized this publication.