Crowdmind Interview: Snax Blockchain - Be rewarded for social activity (SNAX token giveaway)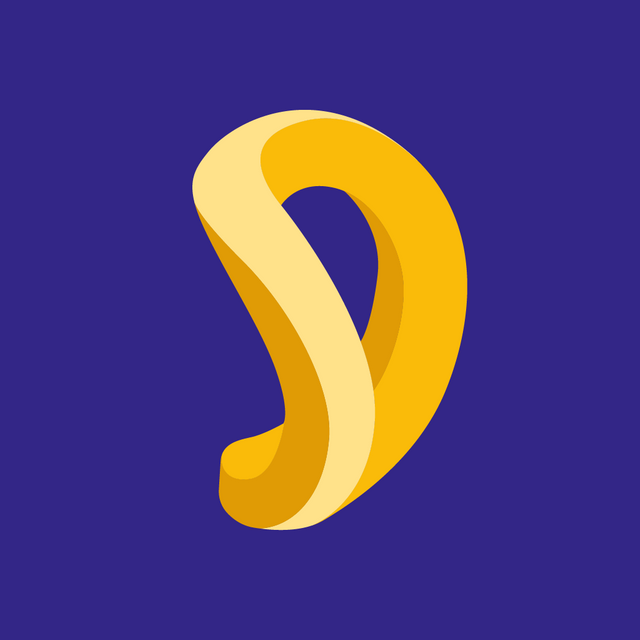 Dear Steemians,
When we launched Crowdmind, we had one simple idea – to do everything we can in order to promote the wisdom of the crowd in its widest sense. Today, we have a great pleasure to talk with people from Snax blockchain and hear more about their innovative project and all the benefits it provides to social media users.
In a short term, Snax is social media overlay created for people, which enables them to receive rewards for their social activity (at this moment it is integrated with Twitter, but Steemit is next) and to make instant free micropayments without leaving their favorite social platform. Since it is extremely user-friendly, without complicated registration processes, we believe it can bring revolutionary changes and bring Snax cryptocurrency exactly where the users are, instead of forcing them to leave their favorite platform and start from scratch. Where is the crowd, there is crowdsourcing, and the Snax token as an easily distributed reward could become a strong motivation catalyst.
Now, we will stop and let the people talk. Stay tuned until the end, because we prepared a little surprise to you.
Crowdmind: Thank you for doing an interview with us. Let's start with a most expected question – how would you describe Snax to someone who never heard about it?
Gingerbread: Snax is a blockchain platform that allows people to receive rewards for their social networks engagement (tweets, Instagram posts, and so on) and to make instant, free micropayments without leaving their favorite platform. SNAX token is a basic utility token of Snax blockchain. SNAX tokens provide Snax network operations and once you are registered on the network you can earn them based on the social attention you receive on already existing public platforms. You can think about Snax like a programmable, trustless financial layer over the public social media. Developers working with the social network can save a lot of resources by using Snax financial structure to build games and platforms that monetize end users social accounts.
Crowdmind: It is very easy to register on Snax and receive an initial airdrop of 50 Snax tokens. What happens after that. This is a very beginning and great time to join, but what users can do at this moment?
Gingerbread: At the moment, users can accumulate SNAX by making popular content on Twitter or send it to friends and favorite Twitter bloggers. Personally, I have sent a couple of SNAX to Bad Crypto Podcast guys, because they seemed to like our idea and send some SNAX to their friends. You can also vote for Block Produсers, and it is important to say that we have several block producers who are also Steam witnesses - crowdmind (@crowdwitness on Steem), @liberosist and @dragosrua. So Steemians have additional option to support the people they already know. At this moment, Snax is not listed for trade on exchanges, but we are negotiating and working on it.
Crowdmind: Your chain is based on EOS software. Why did you decide to create your own chain instead of using others? Was it easy to assemble a block of producers?
Gingerbread: We considered different options. Initially, we thought to make Snax on Ethereum, but then we would not be able to provide free user transactions. We also considered EOS, but then the problem would be free user account creation, which would complicate the use of Snax. We put ease of use to the fore. We store the data of millions of Twitter users on the blockchain to make the reward system transparent. At EOS it was impossible to implement. And at the end, before the launch of the main net, we engaged and unite producers from different communities like EOS, Telos, Steem, and Tron.
Crowdmind: Now you have already integrated Twitter, the next platform on your roadmap is Steemit, what is great about Snax for Steemians?
Gingerbread: As you said, the best thing is that they can do the same thing as before and still receive an additional reward in the form of SNAX. I often see interesting authors on Steemit, with a large number of subscribers who gain a large number of votes, but earn only $ 1 on posts because people who like this content have a small amount of Steem Power. We use a different ranking algorithm, the one which does not take Steem Power into account, which means that whales will not be able to influence your reward. You will receive a reward depending on how popular your content is, regardless of the Steem Power of users who upvote you. I think this is fairer and opens up new opportunities for many Steemians.
Crowdmind: Tell us more about the ranking mechanism…
Gingerbread: Snax rewards you based on your Attention Rate (AR from here) within the social network that you are using. AR is a metric that was developed by Snax to measure the comparative importance of the user-generated content. It is different for each social network, but generally, it works in a similar way to how Google indexes pages to make sure you get the see them in search results.
Snax takes into account factors like how popular is a person who upvoted your Steemit post or retweeted your tweet, how many likes or retweets you got over a fixed period of time (different for each platform), how many people are there on the platform, etc.
Crowdmind: Yes, it sounds interesting...
Gingerbread: In addition, there is no support for smart contracts in Steem, and after Steemit integration, Steemians will be able to make dApp for their favorite platform using the Snax blockchain. I think this is very cool and to some extent looks like a symbiosis between blockchains.
Crowdmind: So, based on everything you said, it really seems that Snax could make revolutionary changes. How do you see the future of your project – besides the goals stated in the roadmap? How Snax can impact the way we are interacting with and evaluating each other?
Gingerbread: Our main mission is to populate cryptocurrency. We want to get wide coverage and attract people who have never heard of cryptocurrency, people who think that cryptocurrency is difficult. Therefore, we will work on the interface trying to make it, even more, user-friendly.We expect that in the following five to ten years Snax will distribute more than 80 billion SNAX as part of publisher or block producer rewards to people across different platforms. Snax Foundation plans to support developers of any dApps on Snax blockchain and other products aimed at blockchain mass adoption. For example, we have already found friends, a mobile application development team. They are going to develop a mobile EOS wallet. Now we are discussing a grant in SNAX tokens so that they first make a wallet for Snax instead of EOS, and then add support for other chains (EOS, etc.).
Crowdmind: Do you have any advice for Steemians?
Gingerbread: Register on Snax, make interesting content, and do not be greedy. Share SNAX with your friends to attract more users and increase the value of the network.
Thank you for this conversation. And now we promised a little surprise. When we recognized Snax and its values we decided to jump aboard as block producers. So we will reward the first 50 people who send us info about their registration with an additional 200 SNAX tokens!!! And here is what you have to do:
GIVEAWAY INSTRUCTIONS
Resteem this post (Optionally - but it would be so nice :-))

Visit Snax website and follow the instructions in order to authorize your Twitter account with the blockchain.

After you are registered go to Crowdmind discord, find Snax airdrop channel and send us your Twitter username (the one with which you are registered on Snax blockchain).

The first 50 people who respond untill 01.05.2019 will receive an additional 200 Snax from us.
IMPORTANT NOTE: The only requirement is that your Twitter account is registered before this month (April 2019) and that you have at least 1 tweet beside Snax verification tweet. We will check accounts manually so don't waste your time on multiple submissions, farming, spamming and all other dark-side related activities.
SNAX giveaway will be over after the 01.05.2019, regardless of the participants number.
May the Crowd be with you and happy crowdsourcing!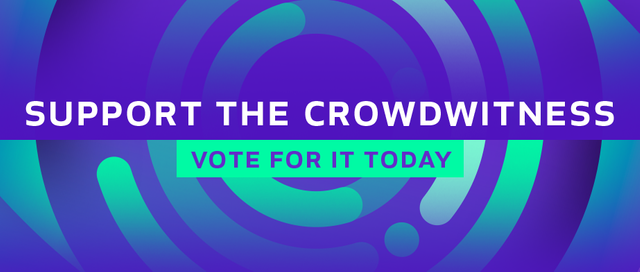 vote manually here: https://steemit.com/~witnesses