Beehive #1
Welcome to my first beehive capture post. I hope to post more as I accumulate more hives. I started beekeeping when I was in High school, my parents kept the hives going while I left and tried to make a name for myself. I would help out with the upkeep when I came home for a visit but was never in a place to start back up. Now that I have failed to make a name for myself (thank you God) and settled in to enjoy life, I hope to make a bee empire of my own. If you enjoy bee posts regularly I encourage you to go check out my friend @craigcryptoking, he has quite the bee collection and regularly posts about beekeeping here on STEEM.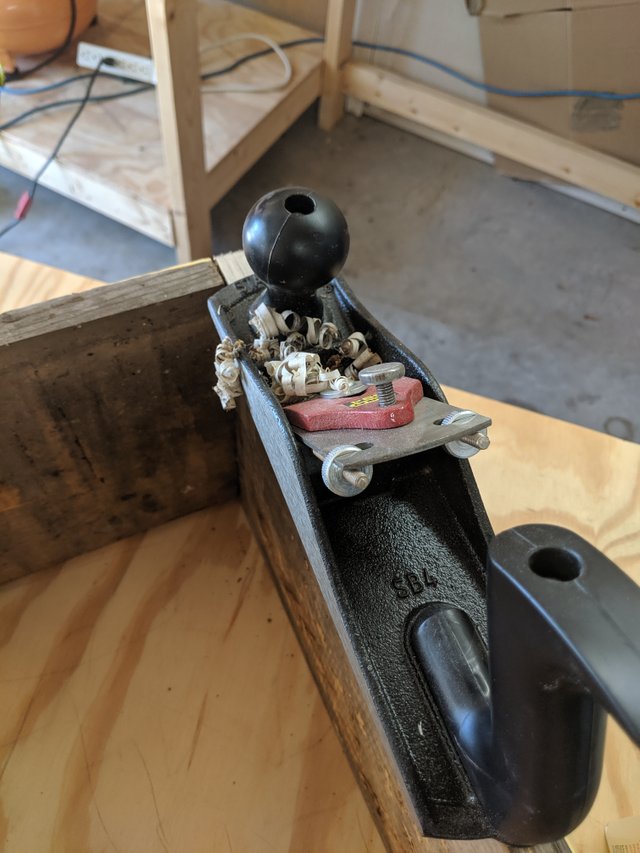 A few weeks ago I trimmed and cleaned up the old hives my parents gave me. They were a bit dirty and needed a good scrubbing. I planed the wood to get a good seal on the lid and gathered up all the wood frames for my deep hive body.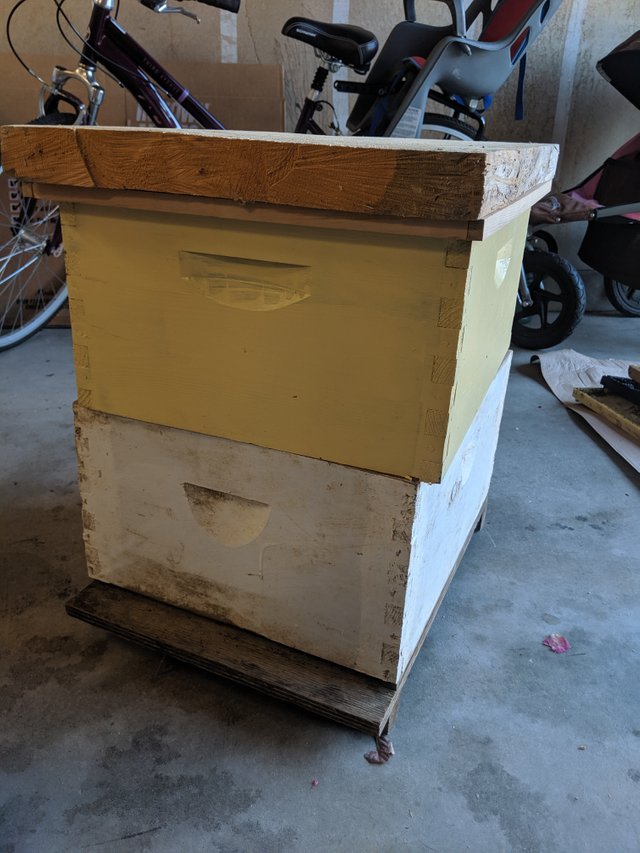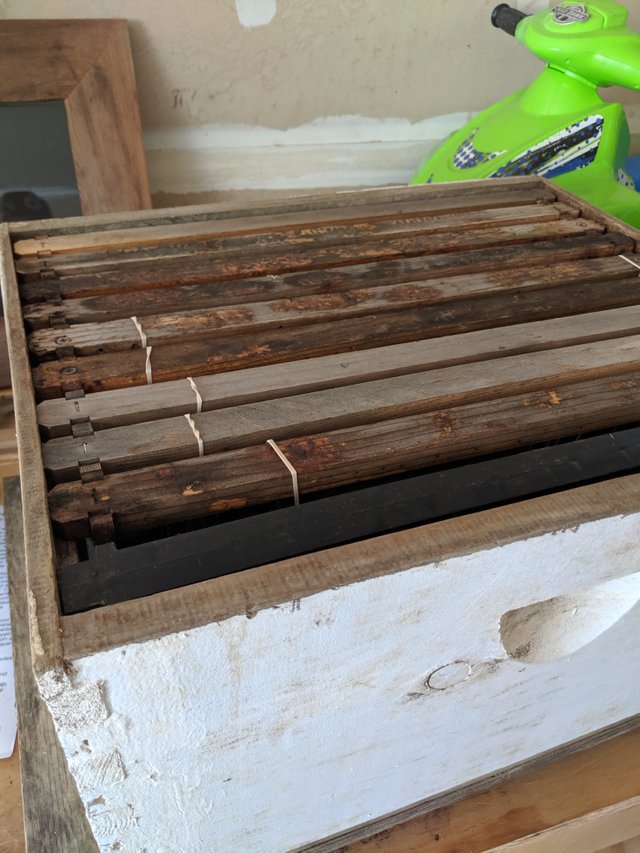 Then I waited for my parents to come and visit. We had a weekend planned and they brought their equipment and the rest of the equipment to give to me. The wild hive was in a box with a lid that had hinges, I wanted to lift the lid straight up so I brought my electric drill to take off the hinges. Once the box was ready we removed the lid and started removing the comb in the Langstroth hive. My mother was more than willing to document the entire transfer with her cell phone so I placed some pictures and videos together to show the whole thing.
Hope you enjoyed the short video. I will be fixing up some more hives to start moving in more wild hives. I have a potential 2nd hive in the works. It's going to be a hard one to capture, it's in a tree and I can't cut the tree.
Thanks for stopping by.
---
If you have found honey, eat only enough for you, lest you have your fill of it and vomit it. - Proverbs 25:16
---

---
SoCalSteemit is building and supporting the Steemit community of Southern California. If you are from SoCal and are into creating quality content here on STEEM, we'd love for you to follow us @SoCalSteemit and join our group on Discord

---
Would you like to learn more about cryptocurrencies and earn free Bitcoin? Use this referral to start an easy to use Bitcoin wallet and earn Bitcoin. I share my referral rewards back for being active.Thanks.
---

https://steemmonsters.com?ref=alaqrab