prediction France vs Belgium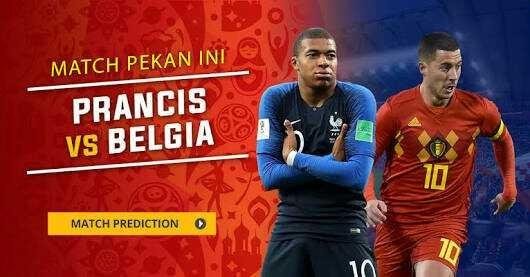 image source
France and Belgium will fight in the saint petersburg stadium in the race for a ticket to the final round of the 2018 World Cup. Seeing a number of similarities in both teams this semifinal has the potential to become a great semifinal, Les bleus and red devils have quite a lot in common. They both have top keepers, solid defender-back, smart and creative midfielder, and fast and talented attackers. In addition, if being in the best form two teams are also able to present a spectacular and amazing football game.
antoine griezmann and sensational young striker kylian mbappe on the front lines of France have frustrated argentina and uruguay to reach the top four. When tame uruguay troops didier deschamps not only featured a brilliant offensive game, but also a solid defense that is not easily in the runt. The speed of mbappe, which in the last 16 made the back line of argentina ravaged, is one of the threats that must be in the beware of belgium. But belgias in believe will not be daunted. When winning a comeback win over Japan in the last 16, belgium shows that they have a champion mentality. The mentality is coherent with the tactics and game plan that ramu coach roberto martinez, even bringing them to conquer their favorite in the quarter-finals.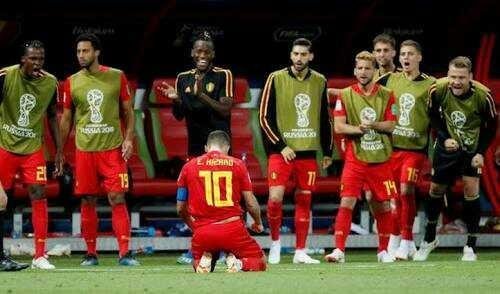 Image source
When conquering Brazil, kevin de bruyne played brilliantly and scored one goal for belgium. Thibaut courtois performed spectacularly under the crossbar and made eight saves. My romasing striker and captain hazard did not contribute a goal, but worked very well in support of his team's game scheme with their position placement on the pitch. In the french camp, mbappe and griezmann are two sources of the main goal. So far they have both been packing three goals in five appearances. This is a bit different from Belgium, Belgium to this round one of them is thanks to their collectivity, the burden of scoring is not taken care by one or two particular players only. Almost all players from every line can do it either regular or backup core players.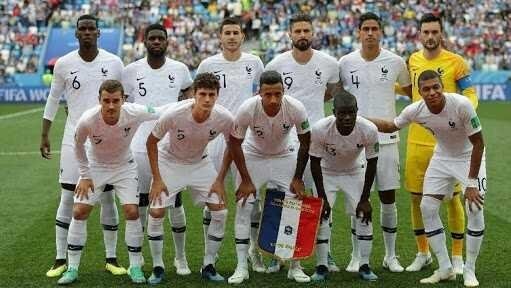 Image source
In Russia 2018, there are nine different players who scored for belgium. Lukaku is the biggest contributor with a notch four goals in four appearances. France and Belgium both deserve to qualify for the final, but only one of them is entitled to appear in the top party. Deschamps probably will not make much changes to his team. Martinez too, Martinez could have re-use the same system as when defeating Brazil.
It's just the absence of the meunier thomas due to the accumulation of cards to make martinez have to do at least one adjustment. Nacer chadli will be slid to the right and yannick carrasco so starters in the left wing position. France and belgia both have a chance to win, but who will qualify for the finals. If you want to consider the historical record where teams who lost in the final of EURO has not been one who reached the world cup final, the next could be belgia who will come out as winners. Prediction final score vs french vs belgia game will end with a score of 2-3, please leave a comment below if you have other opinions.