Discovering TikTok and hitting 1.4 Million views in a single video
View this post on Hive: Discovering TikTok and hitting 1.4 Million views in a single video
---
TikTok is a new video sharing platform that is probably the current fastest growing social media app. Although 60% of TikTok users are aged 16 to 24 there are more and more older users catching up, including celebrities such as Will Smith or Jimmy Fallon.
Last August (2019), I downloaded the app out of curiosity and started to watching the content from my personal feed they are calling the For you page or FYP that is powered by an AI that decides what each user will be seeing in their feed. Content are in average 15 seconds long and up to a maximum of 60 seconds. They are mainly entertaining content that goes from totally pointless or silly to very entertaining and funny, you can sometimes even learn a thing or two from them. Content consumption is very easy, all you need to do is slide up from the FYP and you get the next content that the AI think you would be interested in, watch it and interact with it and it will tell the AI that are interested in that type of content. You can also tell it to not show that type of content in the future.
I started uploading my own content to see how it would go and for the first three months I uploaded things like:
the Bottle cap challenge where you have to try kick the cap of a bottle of it
martial arts clips
kayaking and fishing clips
responding to other users' challenges
The response was not great in average a few hundreds views and almost no engagement.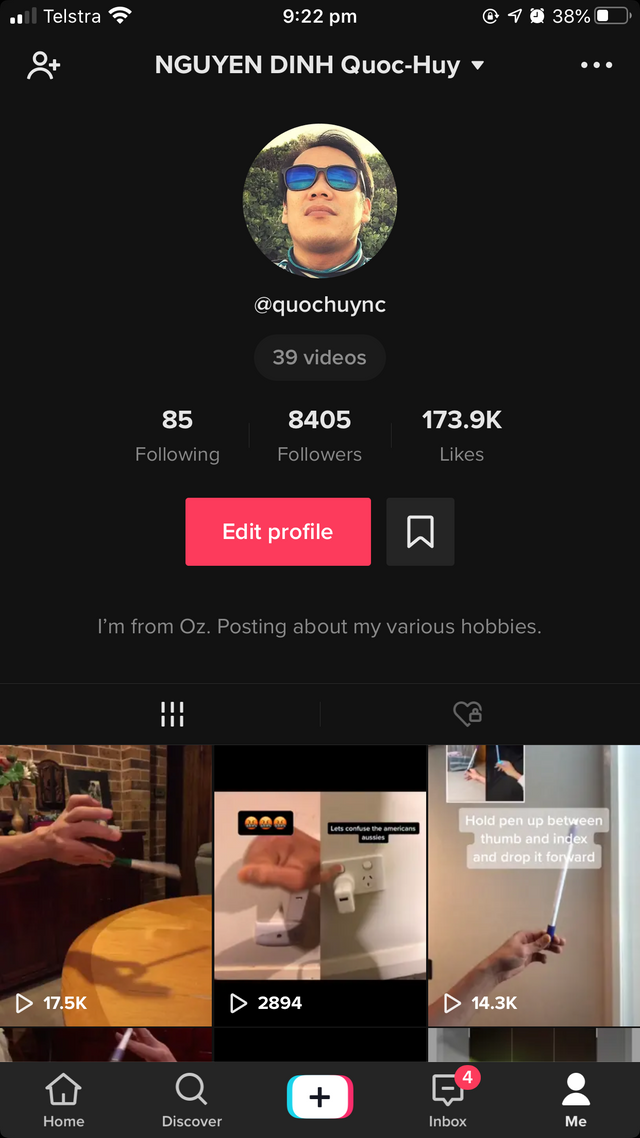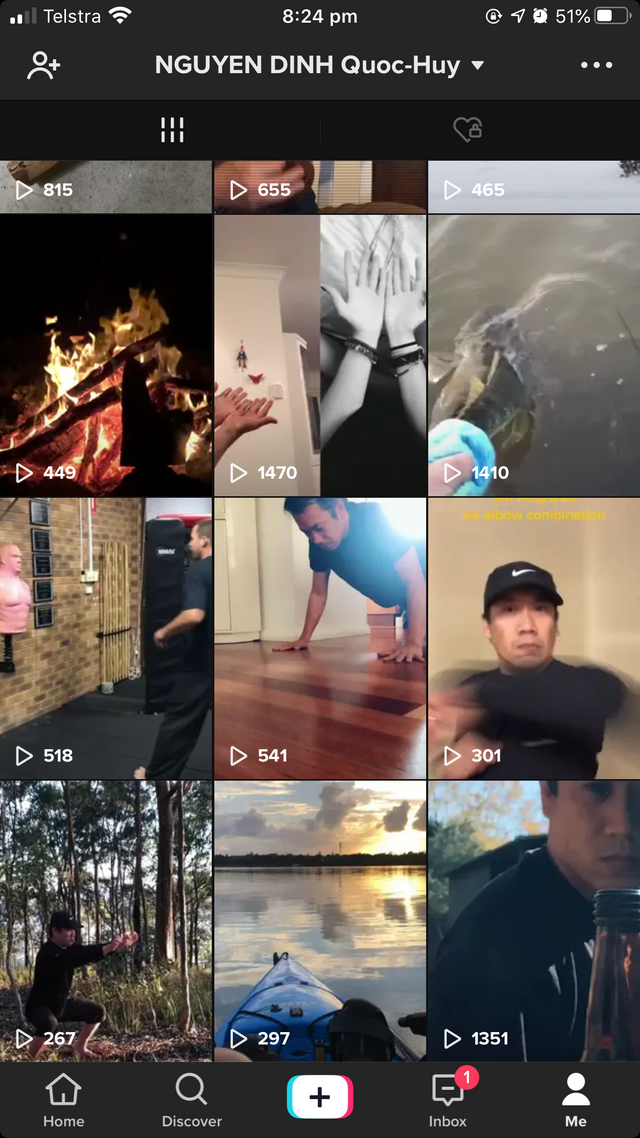 Why should I pay attention to TikTok?
Marketing potential
Before we continue, you might be wondering why even pay attention to TikTok, it's mostly for kids and teens after all.
So lets see some stats. As of February 2020
TikTok is available in 150 countries and has over 1 billion users
It has about 800 million monthly active users back in November 2018.
The app has been downloaded 1.5 billion times world wide in November 2019
There is an average consumption of 52 minutes per user launching the app about 8 times a day
83% of the users have posted a video
60% are between the ages of 16-24. 26% are between the ages 25-44.
More numbers on: https://wallaroomedia.com/blog/social-media/tiktok-statistics/
So 26% are 25-44, out of the 1 billion users that represents 260 million users. That is not negligible marketing potential.
I'm starting to see local businesses coming on the platform and post their own content linking their bio to their Instagram or Youtube profile driving traffic over to their long form content.
Influencers can even earn money directly or indirectly from TikTok by either earning TikTok coins (yeah, they have a coin!) during a live stream or selling their products.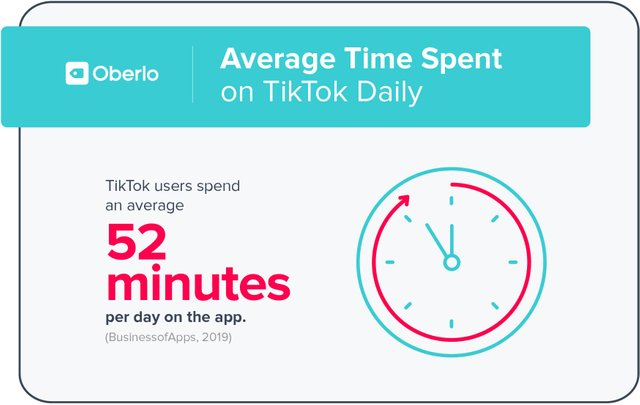 Monetization
There is no revenue sharing on TikTok yet, but people are making money in other ways:
growing accounts and selling them
selling products while doing live streams
doing live streams and receive donations from viewers (tipping with TikTok coins basically). Converted into Diamonds that can be cashed out via Paypal.
manage influencers campaigns
buy ads on the platform
management services to TikTok creators
consulting services (advices on how to get more hits etc...)
My experience so far
As for me, I'm just posting content for fun and to learn more about the platform and see how I can use it. I spend quite some times every day to watch content:
to discover new comedians
enjoying video effects editors
listen to musicians performance
watching pen spinning and begleri experts
etc...
In December 2019, a fire engine came around our street to receive donations and my video of it now has received 26K views and 2746 likes. Since, I could not manage to replicate the same amount of traffic. Until the end of January during my trip to Vietnam. I got sick with a Dengue fever and during about 10 days, I stayed most of my day in bed drained of my energy. Due to that we had to cancel our flight back to Australia and get new tickets. There are times of the day where I was feeling better and times where I felt like shit. During the good moment, I was browsing content and tried to post videos differently.
There are different type of content on TikTok:
regular videos
duets where you respond to another user's video by recording yourself doing the same thing or complementing them (like while singing)
reactions that are similar to duets but to record your reaction to other's content
This time I tried posting duets and started to see my traffic increasing a little bit reaching the thousands of views instead of few hundreds.
In February, I posted a duet to a pen spinning clip from another user from Vietnam. That clip received 4.6 million views, 354 thousands links and 1019 comments. In the first hour, my duet got to a couple of thousand views and in the same day it got about 7000 views. It continued to grow slowly for the next few days and then suddenly a new wave of viewers found it and it is now at 1.4 millions views, 163 thousand likes and 280 comments. Most of the viewers were however from Russia showing that this topic is quite popular over there. That new traffic got me to 8403 followers from only a handful and a total of 173 thousand likes across all of my content.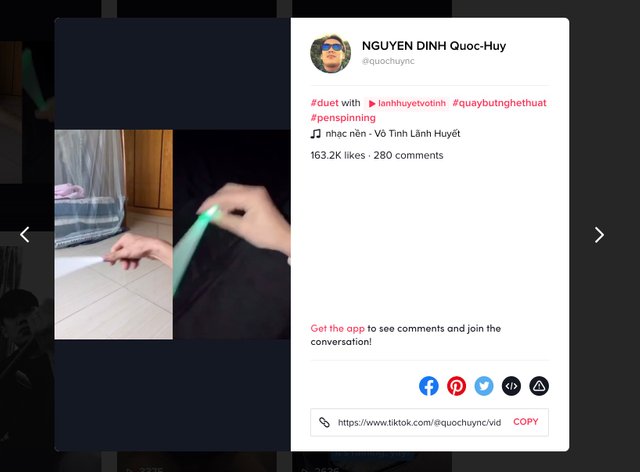 After several attempts I'm starting to understand the potential "recipe" for going viral on TikTok. Most of my pen spinning videos were averaging 1500 views while three others reached 46K, 14K and 17K. The common points are:
most of them were duet
all of them are using audio track from other TikTok users.
TikTok audio tracks
When you upload a video to TikTok, you can either keep the original audio from your video file or you can choose to sync it with:
the audio track from the video from another user
audio clips provided by TikTok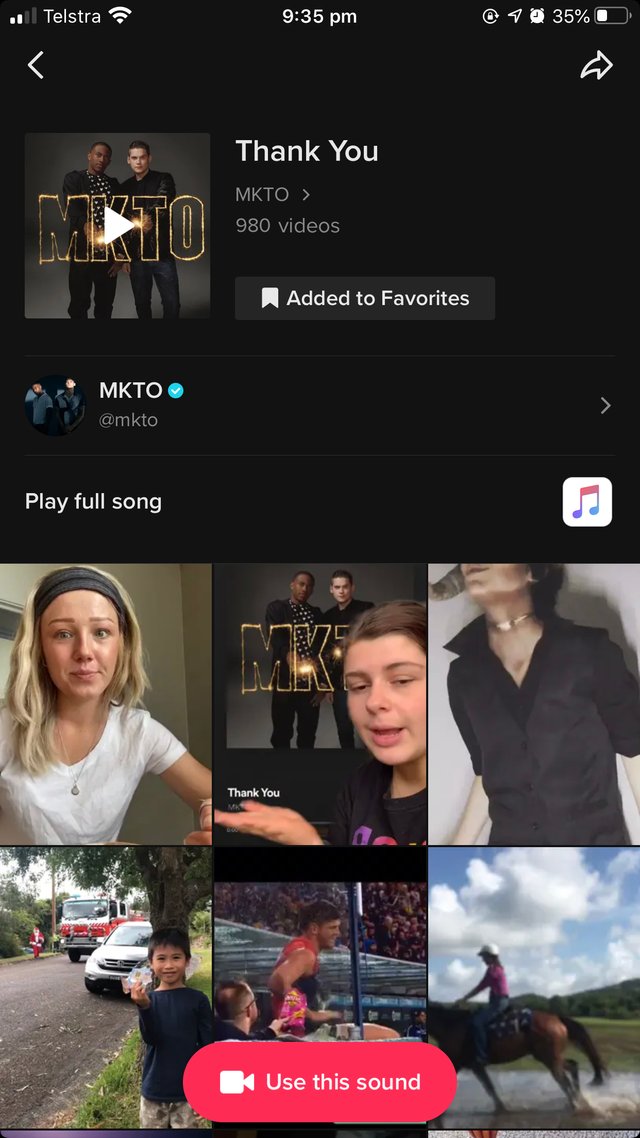 This allows TikTok users to do funny lip-syncing for example. When watching a video, you can click on an icon that takes you to the list of other users who are using the current audio track and are offered the opportunity to re-use that track (sound) in your own video. Some TikTok singers got very popular this way, their performances were re-used in thousands of videos that took them to fame. Ajay Stephens, for example, has his performance of Memories by Maroon 5 re-used in more than 854 thousand of videos: https://vm.tiktok.com/bnqCSu/
K Camp's Lottery(Renegade) song also got popular thanks to Jalaiah Harmon who created a dance performance on it.
If your content using that audio track gets popular it will also be showing on the top of the list of videos using this track. For example the "Thank You" by MKTO track above was used by only 980 videos and at 26K views, my little fire engine video clip is ranked #4 on that page. Another way of attracting more viewers.
With only 8000+ followers, I couldn't reach a high number of views without the help of TikTok FYP AI algorithm. However, when I'm using an audio track that is very popular my content gets pushed to other user's For you page which means more reach. Making duet to popular videos also seems to help. TikTok's FYP algorithm favors the viewers, not the content creators. It will only injects your content to other user's 4U page if it thinks that user is interested in it. It is doing so by analysing what content users are watching and engaging with. So things that count are:
has the user watched the entire video
how many times has the user watched the same video (repeated watching) in loop
has the user liked the content
has the user commented on the content
has the user visited the author's bio after watching the content
has the user re-used the content's audio track
etc...
Based on these and the sound and the tags used in your video, the algorithm will push it to the right users. The best way to increase the reach is to have a lot of followers obviously but to get there you need the help of the algorithm. One of the TikTok famous users is a teen girl named Charli D'amelio, her profile today counts 30 million followers (yeah million) with a total of 1.7 billion likes across her content. She is mainly posting her dance performances and people seem to like them.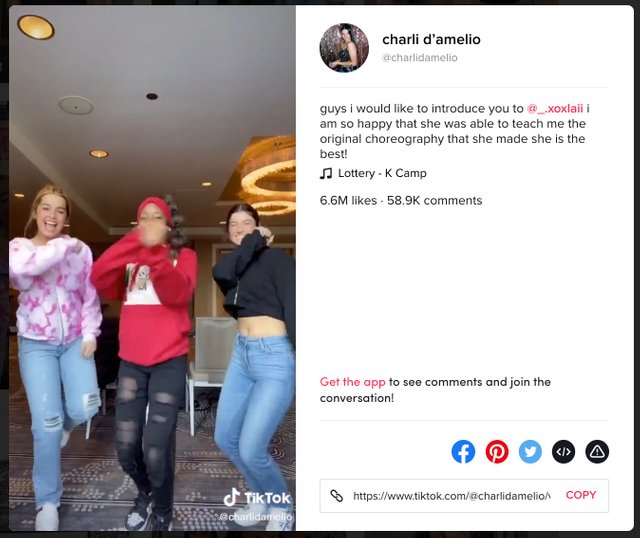 Based on this information, I will be experimenting new content using popular sounds and duet and see if I can increase my followers count even further. Once I can get consistently get a high amount of traffic, I could start linking to my other long form content including Steem posts or even subtly promote Steem like here: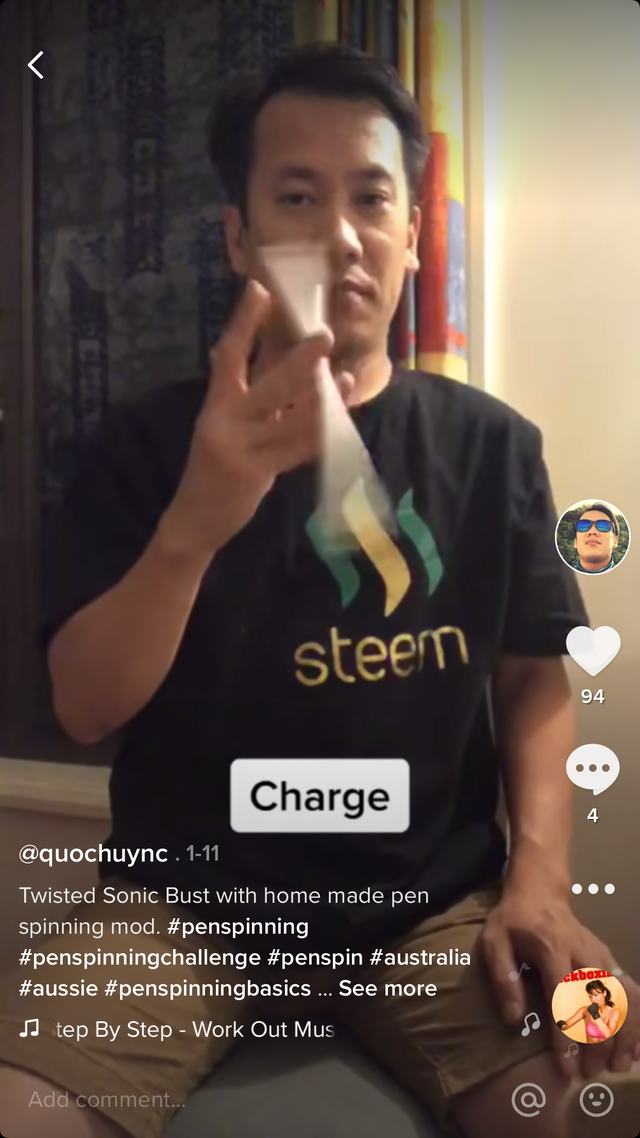 The thing is creating 15 seconds to 60 seconds video is super easy, some spend hours editing but a lot of popular content were created without hassle and the app offers the basic but yet effective editing tools already. Just be yourself, posting something fun and experiment.
My TikTok account: @quochuync
Some other Steemians on TikTok
---
Vote for my witness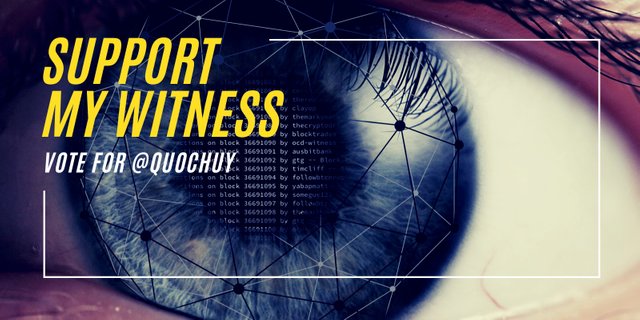 On Steem, Witnesses are playing the important role of providing a performant and safe network for all of us. You have the power to choose 30 trusty witnesses to package transactions and sign the blocks that will go in the Steem blockchain. Vote for me via SteemConnect to help me do more useful projects for the communities.