Learning to deal with sound correctly
A new version of my website:
http://dev.rofilm-media.net
What´s different now?
Well, most obviously it´s the look.
Not only the members of our rofilm-media.net community kept telling me, that the "retro" look of the "old" website had a "feeling of 1990", what some of you liked, but most of you didn´t.
Watching the old website on a mobile was far from comfortable. This new site is responsive now. Mobile friendly. Tablet friendly.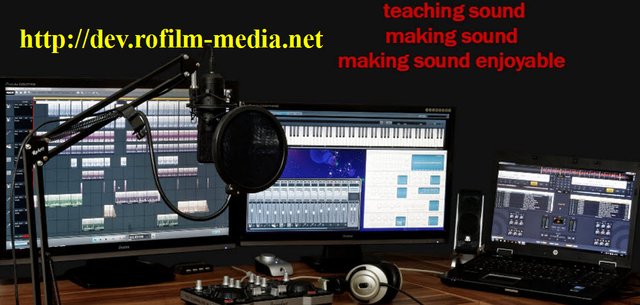 Communication wins!
You can write your comments direct (and directly) on a page now, attached to the article you want to respond to.
And if you are a member, you can even publish an article of your own here (only at "Stories" and "off-the-wall" at the moment). Directly, without having to send in your material and having to wait then, until ….
And even if you are not a member of our community (yet) you can publish on this site – but you´ll have to send in your material (texts, images, links) to [email protected] for confirmation first.
Easy handling
Members might miss their "Members´ Area", where the downloads and all other exclusive services were placed. Well, as a member you simply log-in to this new site. You´ll have access to everything then. Directly from the main site. No changing to a members´ area, and then changing further to downloads etc. Only members, who are logged-in can see the members-excluve services here.
And there is a side-wide search function (only members can see it in the main menu) at last! This function makes the old quite complex menu structure redundant.
Business
Thank you for your support! A lot of you – and not only members of our community – have understood, that producing quality (tutorials, sounds, books etc.) takes a lot of time. Time, which I´d need for my day job, which I´d need to make my living. I´m happy about all of your request asking for more. For more video tutorials, for more help, for more soundworx etc. I´d love to do more of these things – and I will. It´s your support, that determines the amount of time I´m able to spend working with and about sound. To make supporting me even easier, there is a page called "Shop" on this site now.
Downloads of public material
A lot of people - really a lot! - have asked me to offer a download service even for those videos, which are available for free on my three YouTube channels, because they´d prefer to have them on their harddiscs rather than watching them on YouTube. Well, here they are! As a member you find them in the download section for free. And even if you are not a member (yet), you can get them in the "Shop" menu for just a nominal fee (mainly around 2 Dollars). There are a dozen of them available so far, and I´ll continue making more and more available here.
"Old" Members
If you are one of the former members, who have not prolonged their membership, but who are still subscribers to this newsletter, then there is good news to tell:
I´ve reactivated your membership for free, well, at least for a limited time of 3 months from now on, so that you can test all new features of this website – and the advantages of being a member including all free downloads.
Are you thinking of becoming a member of rofilm-media.net?
Well, then you might like the following: Instead of paying a yearly membership fee of 49$ at once you can pay in 5 instalments of 9.80$ each. You´ll get all access codes at once after paying the first 9.80$, and your membership is going to end not in a one years time, but in 12 month AFTER PAYING THE LAST INSTALMENT. This offer is valid until the end of March 2021 (date of paying the first instalment).
Development and Evolution
This site is not static. It will never stop changing – to the better hopefully. I´ll listen carefully to what you are telling me. And so it´s again you, who have a great part in how this site will look like in a month, in a year, in a decade. Thank you for that!
Enjoy your day, and stay healthy and happy in these crazy times!
Rolf