This soup is delicious, which will help reduce weight.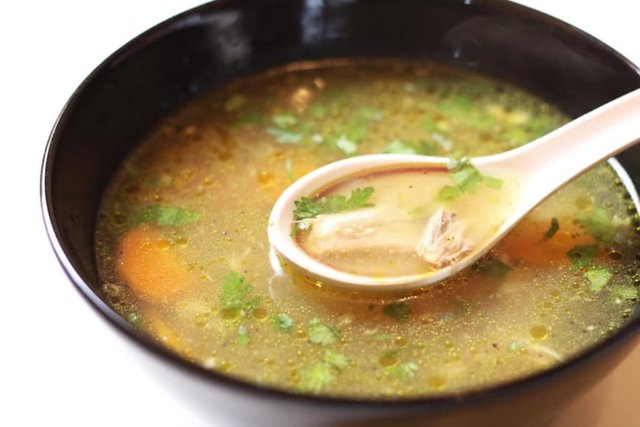 If you want to lose weight, you will definitely eat healthy food. There are some foods that can play a particularly beneficial role in reducing weight. Soup is a useful food.
Ingredients:
500 grams of chicken bone and meat
1 medium carrot, cut by cubes
1 large onion chopped
4 garlic
2 teaspoons salt
1 teaspoon black pepper
8 cups of water
Half cup corn grains
Half cup peas
Fresh fineness to serve
METHOD
Pour the chicken meat, bone, carrot, onion, garlic, salt, pepper and water into a medium spoon.

When the blisters, reduce the oven to one and a half to two hours. Remove the flame that flows over the water. Take off the carrots and chicken meat. Chop with chicken meat fork. Make carrots smaller than the cube. Give chicken meat, carrots, corn and peas again and again in the soup. Try to heat 3 minutes, if needed, add salt and pepper powder.