sow sun investment and Coin economic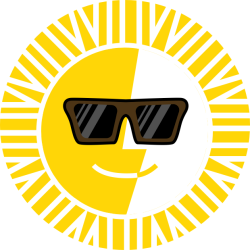 Hello I'm Ayogom
Today I'm going to talk about the SUN token value and the related Coin ecosystem accordingly.
What is SUN?!
To define this in a word, it is Bitcoin that exists on top of the TORN network. This was announced in advance about mining, and anyone could easily participate in mining. That is, the coin in which mining was initiated with equal status for all users, including foundations, without being assigned for anyone so that it could be fair to anyone.
This follows the spirit of decentralization advocated by Satoshi Nakamoto.
The project first started on September 2, 2020, and we call it SUNday not sunday and the total supply of SUN is 19,900,730. Only 19,900,730 SUN tokens will be supplied.
(But I'm not sure what 19,900,730 means. If you know, please teach me.)
How can you start mining?
Q. Need a high-performance computer? Or are there any physical restrictions?
No! Mining SUN tokens doesn't require it at all.
Mining is only prepared by staking your coin through "https://sun.io." It's ridiculously simple. Bitcoin has to use a lot of computing power to mine it, and it destroys our environment.
However, the SUN token can only start mining by staking at "https://sun.io." very simple.
This is because the TRON network is used as a POS (Proof of Stake) method. (Thank you Tron Network)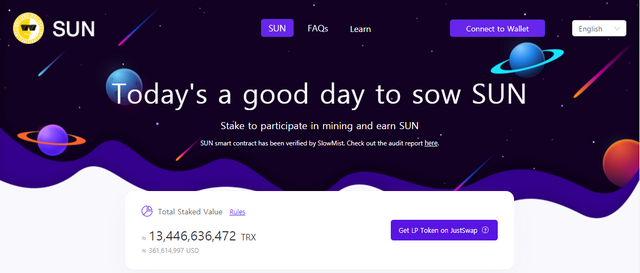 source : https://sun.io
Currently, 361,614,997 USD have gathered to mine SUN tokens.
Genesis Mining, which was able to mining an additional 10% at the moment, has ended. But there are still eight pools in operation. And it's going to get bigger. I believe that STEEM/SBD will be included.
You can participate using the TronLink wallet. (Currently STEEM wallet and turnLink are connect in progress! Coming soon)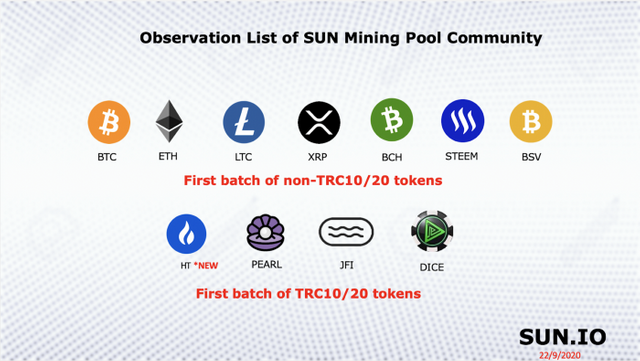 In order to participate in SUN mining, you can participate in other coins as well as Tron related coins.
This will prevent certain foundations from monopolizing the volume and open a market where anyone can participate. You can participate even if you are a Bitcoin holder. Ethereum holders can also participate.
Many coins are being prepared for SUN mining.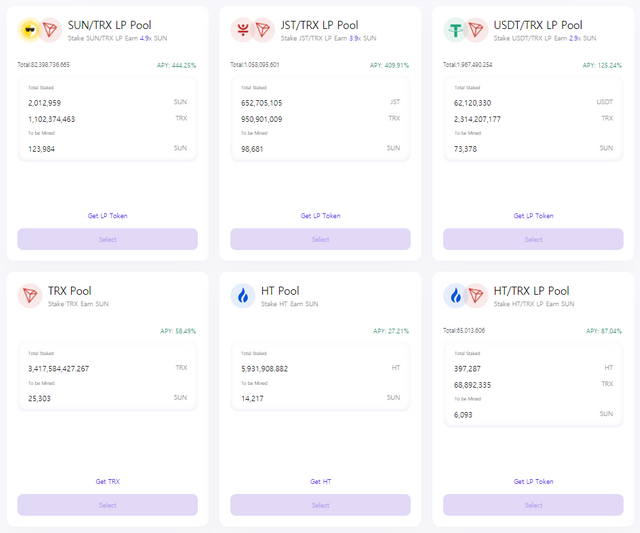 source : https://sun.io
The Defi market is getting bigger. Now, based on Defipulse, this market has as much as $11.05B.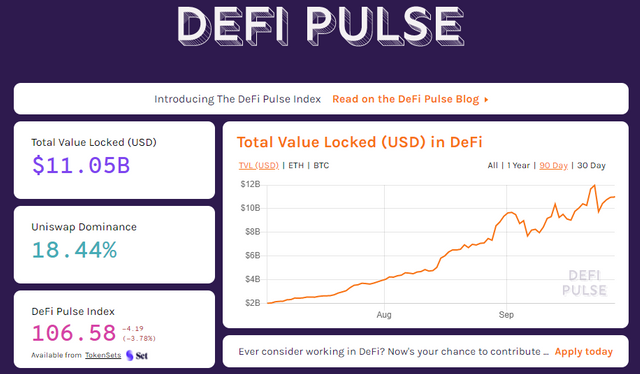 source : https://defipulse.com
It doesn't contain SUN token yet, but if it does, it can be ranked 10th. When I thought about this project less than a month ago. The 10th place in the world is a great result. The market is this hot.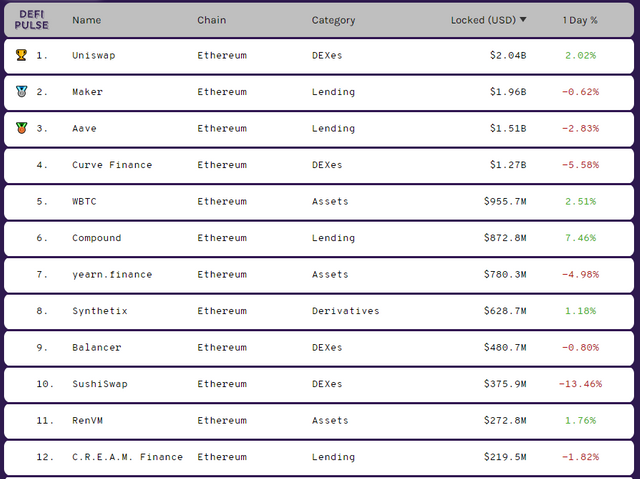 source : https://defipulse.com
I think SUN tokens can be number one enough. The reason is that we know the strong coin economy that SUN tokens have.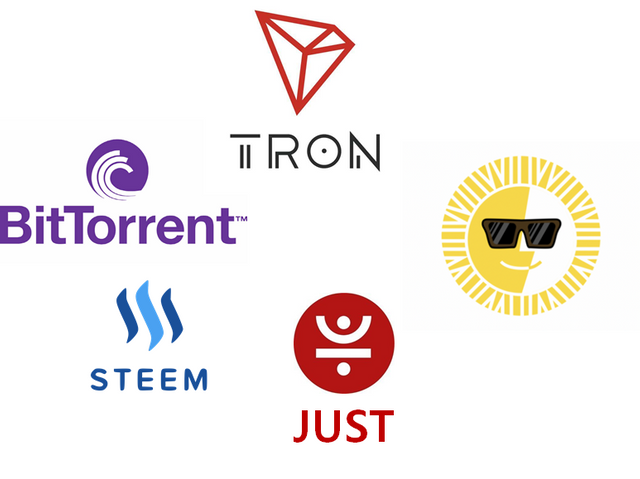 TRON
BitTorrent : Distributed Architecture P2P
STEEM(it) : Blockchain-based social networks
JUST : Loan Platform (Defi)
The project for SUN is prepared with TRON, BitTorrent, Steam(it) and JUST.
I think all of these projects will interact organically through one control tower without moving individually. The reason is that all of these coins have one control tower.
Conclusion
I don't think SUN is lacking as a new bitcoin. It is not too late now. Join SUN's mining and collect SUN
You will be able to leave more wealth for your descendants.
All investments must be judged by yourself and you are responsible for it.