Steem Monsters - co u mnie słychać.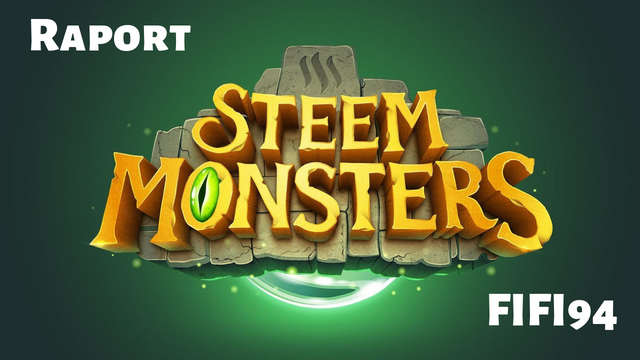 Witam dawno nie pisałem nic o Steem Monsters więc coś napiszę. Odkąd pojawiły się Dark Energy Cristals przychody z gry stały się zadowalające, dzięki nim mogę dokupować szybko brakujące karty, zdąrzyłem już wbić w talii ognia 4 poziom przywoływacza, teraz czas by podnieść poziom reszty kart w tej talii by mógł on wykorzystać pełny potencjał. Później zabiorę się na talię wody, potem ziemi i na końcu pozostałe będę ulepszał. Mam zamiar zatrzymać się na poziomie 6 w każdej talii, a potem spróbuję podbić poziom jednej talii do maksimum.
---
Ostatnio zakończył się kolejny sezon, nic ciekawego nie trafiłem oprócz Manticore. Sezon zakończyłem na Gold III.
Dzisiaj kupię sobie jakieś karty bo mam trochę Dark Energy, przy okazji będę miał szansę sprawdzić jaki głos oddaje na post @steemmonsters za 100 DEC. Jeśli nie będzie się opłacać to będę sprzedawać DEC za Steem przez Steem Engine.
---
Pamiętajcie że karty które zamieniacie na DEC są dużo mniej warte niż gdybyście je sprzedali w markecie, radzę najpierw je wystawić, jak nikt nie kupi przez dłuższy czas to wtedy możecie zamienić, ale lepiej spróbować i mieć więcej Steem za karty. Taka dobra rada na koniec. Jakby co cały czas gram, ale przestałem regularne raporty robić.