El cine Clase Z siempre tendrá cabida en el 7mo. Arte; Remake de Train To Busan en puerta.-
Un placer saludarles nuevamente lectores del blog!!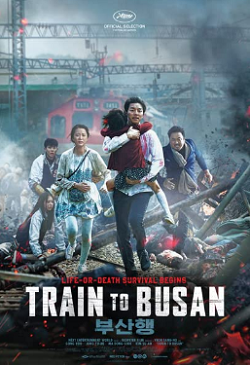 Hoy quiero referirles que el realizador indonesio Timo Tjahjanto, muy reconocido por películas de acción entre ellas, "Headshot" y "The Night Comes for Us", actualmente se encuentra negociando la dirección de una nueva versión de aquella "TRAIN TO BUSAN" (En Latinoamerica la conocemos como 'Estación Zombie'); una historia sobre un grupo de personas que intenta escapar, por tren, de una ciudad que ha sido infectada aparte de arrasada por Zombies.
El proyecto también también cuenta con la participación de las productoras Gaumont y Coin Operated, siendo el responsable de esta última, Gary Dauberman (CoPartícipe en 'El Conjuro' así como en "It", éste se encargaría de escribir el guion.
Detrás de todo el proyecto tenemmos a New Line Cinema, la cual es una división de Warner Bros. estudio que se ganó la obtención de los derechos del hit de terror visto en cines hace ya cinco años (2016).
Para pasar el rato es un excelente largometraje, donde debo reconocer que los asiáticos saben manejar muy bien la Clase Terror.-
Qué dices si vemos la segunda parte antes de que la quiten???... Con ustedes "Estación Zombie 2".-