Quarantine: Day 251 - Cuarentena: Día 251
Brief description of the daily life in the personal quarantine.
Breve descripción de la cotidianidad en la cuarentena personal.
---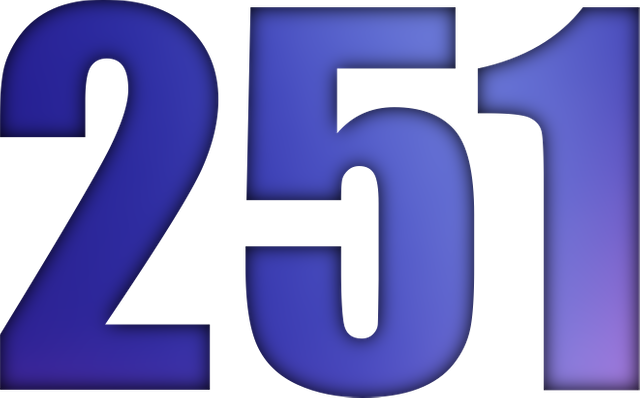 Good Morning!
On this occasion, a day that is a prime number in the count of days since the state of alarm or emergency was declared that implied the call for social quarantine and isolation of the population in Venezuela.
I had thought that the quarantine was for 40 days, but in practice, I have found that I was wrong, this quarantine and social distancing measures is something that will remain until the pandemic is controlled.
By the way, according to the Gregorian calendar, we are starting the week and there are only 6 weeks left until 2020 ends, which is quite obvious that it has been a busy and intense year ... What worries me a bit is that 2021 will not be see that it is going to be a very kind year, because even when vaccines are found and global vaccination begins, because the economic consequences of the pandemic are going to show their fangs and can trigger a situation like that of 103 years ago, when The Great Spanish Flu wreaked havoc and I think that to some extent it could be related to subsequent events, such as the economic crisis and the bubble that led to the Great Stock Market Crash of 1928.
I clarify that it is not a direct relationship between the two disasters, but certainly the conditions after the pandemic of the 20th century affected production and markets, with which everything that happened later in years that were recent, because in a certain way measure has some relationship.
Already touching more personal topics, I am taking up the translations of old stories and tales that I had saved and written in my native language, but now I have published them in English and I am continuing to compile my stories with a view to publishing a couple of self-published volumes of short stories.
In other news, I hope my electrical service is working well enough today to allow me to post translation progress and stay connected :)

¡Buenos Días!
En esta ocasión un día que es un numero primo en el conteo de días desde que se declaró el estado de alarma o de emergencia que implicó el llamado a cuarentena social y aislamiento de la población en Venezuela.
Yo había pensado que lo de cuarentena era por 40 días, pero en la practica, me he encontrado que estaba equivocado, esto de la cuarentena y de las medidas de distanciamiento social es algo que se va a quedar hasta que se logre controlar la pandemia.
Por cierto, según el calendario gregoriano, estamos comenzando la semana y sólo quedan 6 semanas para que termine el 2020, que es bastante obvio que ha sido un año movido e intenso... Lo que me preocupa un poco es que el 2021 no se ve que vaya a ser una año muy amable, pues aún cuando se encuentren las vacunas y se comience la vacunación mundial, pues las secuelas económicas de la pandemia van a mostrar los colmillos y pueden desencadenar una situación como la de hace unos 103 años, cuando la Gran Gripe Española causó estragos y creo que en cierta medida se le podría relacionar con los eventos posteriores, tales como la crisis económica y la burbuja que llevó al Gran Crash de la Bolsa de Valores de 1928.
Aclaro que no se trata de una relación directa entre los dos desastres, pero ciertamente las condiciones posteriores a la pandemia del Siglo XX afectaron la producción y los mercados, con lo que todo lo que pasó luego en años que le fueron recientes, pues en cierta medida tiene alguna relación.
Ya tocando temas mas personales, estoy retomando las traducciones de viejos cuentos y relatos que tenía guardados y escritos en mi lengua natal, pero ahora los publicó en ingles y estoy continuando la recopilación de mis cuentos con miras a publicar por auto-publicación un par de volúmenes de cuentos cortos.
En otras noticias, espero que hoy mi servicio eléctrico funcione lo suficientemente bien, como para que me permita publicar los avances de las traducciones y poder mantenerme conectado :)
---

Mucho más que un navegador. Disfruta de una navegación privada, segura y rápida con Brave