Quarantine: Day 253 - Cuarentena: Día 253
Brief description of the daily life in the personal quarantine.
Breve descripción de la cotidianidad en la cuarentena personal.
---

Good Morning!
We begin a new day in this count of days of quarantine and social distancing, this time a day that is a number with four divisors in the natural numbers, 1, 11, 23, 253, so it is not a prime number.
Yesterday I was given a strange mental impulse by some part of my being that wanted to express itself about the political and economic issues of Venezuela, the country where I was born and where I still live or rather survive, because living conditions and quality of life have fallen from such a sharp decline that they make what one considered living a normal life is considered as a kind of luxury.
I have to hurry to write because I can already hear the voltage protectors beating, so the electricity is unstable and the whole sector may turn off in minutes, but you never know, maybe I will be lucky and they will not leave me in blackout. It is something quite pathetic, but I am living minutes from the capital of the country and I have to go through a situation in which the mail service does not reach my house, public transport lacks fuel and irregular drivers or transport pirates, They charge tickets at the prices they want, no water comes through pipes for weeks and when it does arrive its quality is so bad that it is almost preferable to continue drinking rainwater, the residence telephone service is dead due to a falling cable and there is no way to repair it, the cell phone signal is unstable and as if it were not enough, the national electricity system is in constant collapse and in danger of leaving us in a severe blackout at any moment.
If we add to this that the health system is destroyed due to lack of maintenance, lack of investment in the public sector, government persecution of the private sector in the area, repression of health workers and their unions, in addition to having the worst wages in the world. continent...
Let us also put on the list the question of the lack of food due to the destruction of the national agricultural production apparatus, the loss of economic power to import food and open corruption ...
If I continue, I may have a fit of anger.
Anyway, it is because of these things that I used to dedicate myself to translating fantastic literature texts to distract my mind and give me some joy, but yesterday I felt the need to express some ideas regarding the situation in my country and what I think about it.
I don't know what I'm going to post today, I'm not sure I'll continue with those topics for long, because I'm afraid of running the risk of getting depressed because of my powerlessness to do anything about those topics and that would be bad for my physical and mental health, even it is dangerous for my survival, because a depression can lead to feeling that it is not worth living and that can lead to a very bad ending.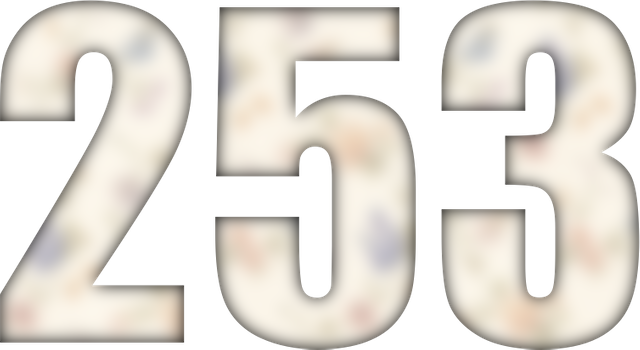 ¡Buenos Días!
Comenzamos un nuevo día en este conteo de días de cuarentena y distanciamiento social, en esta ocasión un día que es un numero con cuatro divisores en los números naturales, 1, 11, 23, 253, por lo que no es un número primo.
Ayer me dio un extraño impulso mental alguna parte de mi ser que quería expresarse de los temas políticos y económicos de Venezuela, país en donde nací y donde aún vivo o mas bien sobrevivo, porque las condiciones de vida y la calidad de vida han caído de tal manera en fuerte declive que hacen que ya lo que uno consideraba vivir una vida normal sea considerado como una especie de lujo.
Tengo que apurarme a escribir porque ya escucho a los protectores de voltaje estar sonando, así que la electricidad está inestable y puede que se apague todo el sector en minutos, pero nunca se sabe, quizás tenga suerte y no me dejen en apagón. Es algo bastante patético, pero estoy viviendo a minutos de la capital del país y tengo que pasar por una situación en la que el servicio de correo no me llega a casa, el trasporte público carece de combustible y los conductores irregulares o piratas del trasporte, cobran los pasajes a los precios que se les da en gana, no llega agua por tuberías durante semanas y cuando llega su calidad es tan mala que casi es preferible seguir tomando agua de lluvia, el servicio telefónico residencia está muerto por la caída de un cable y no hay como repararlo, la señal de telefonía celular es inestable y como si no fuera suficiente, el sistema eléctrico nacional está en constante colapso y en peligro de dejarnos en un fuerte apagón en cualquier momento.
Si sumamos a eso que el sistema de salud está destruido por falta de mantenimiento, carencias de inversión del sector público, persecución gubernamental del sector privado en el área, represión de los trabajadores de la salud y sus sindicatos, además de tener los peores salarios del continente...
Pongamos también en la lista la cuestión de la carencia de comida por la destrucción del aparato productor nacional agrícola, la perdida del poder económico para importar alimentos y la corrupción abierta...
Si sigo puede que me de un ataque de ira.
En fin, por estas cosas es que solía dedicarme a traducir textos de literatura fantástica para distraer mi mente y darme alguna alegría, pero ayer sentí necesidad de expresar algunas ideas con respecto a la situación de mi país y lo que opino al respecto.
No sé que iré a publicar hoy, no estoy seguro de que siga con esos temas por mucho tiempo, porque temo correr el riesgo de deprimirme por mi impotencia para hacer nada en esos temas y eso sería malo para mi salud física y mental, incluso es peligroso para mi supervivencia, pues una depresión puede llevar a que se sienta que no vale la pena seguir viviendo y eso puede llevar a un muy mal final.
---

Mucho más que un navegador. Disfruta de una navegación privada, segura y rápida con Brave