Epistle in whale songs - 📢 ¡Nuevo desafío de escritura de Whaleshares! - 💰GRANDES premios - Project Milkbox (English version)
Disponible también en español: Epístola en cantos de ballena
---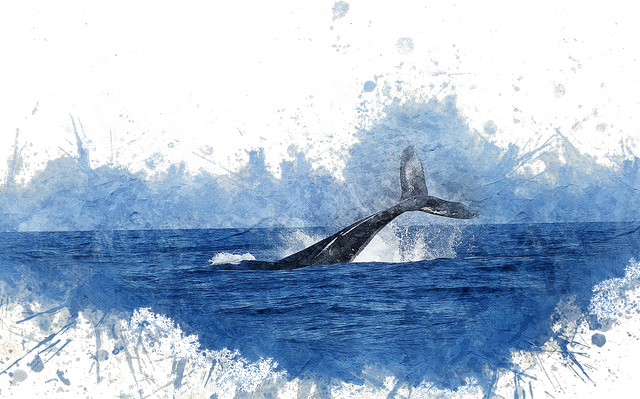 *Recommended for viewing in Toggle Night Mode.
Epistle in whale songs
---

       Call me Ballena. In my name all of them whales fit on, in my verb the essence is shared ... I am all and only one. I am the song of the depth and the echo of the vast and watery blue.
       I have a history with humanity and other times I have been history on itself. I emerged before men, and together we have filled pages of books with wonderful stories, we have sailed the most fearsome seas and watched the most peaceful ones. I am the voice you hear from the abyss and now I want to reveal my new form to you.

       In my walk by this world I have lived with men, on the earth, in the sea and in the firmament. Many have been my names. My songs move everyone, are stories; I would like to tell you some of them.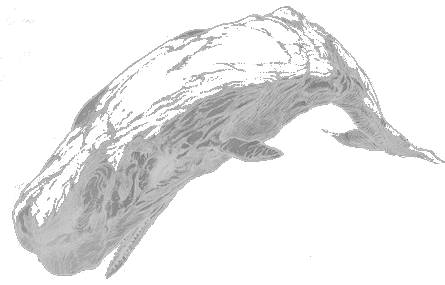 Song I

-Cetus-

Cetus, the colossus of the depths,
in search of Andromeda, arrived
to please Poseidon and his deities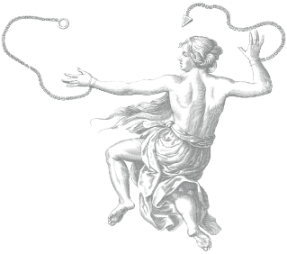 In a cruel battle against Perseus, he fought.
Overcoming all adversities,
in the sky his constellation reached.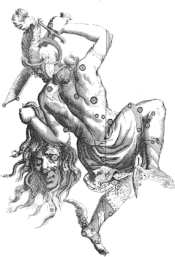 In the sky I carry my presence,
with my face facing north,
altering the course of the South in essence.
Watching closely all night long.
---


       It was I who helped the God of Israel to teach a lesson to his beloved Jonah. The young preacher disobeyed the order to take God's warning to Nineveh and went into my marine realms fleeing from his duty. This is the story I sing you about him:

Song II
-Jonah-
To the city of Nineveh, Jonah must have warned:
Your God is angry at your wrongdoing.
The young Jonas, rebel, wanted to ignore him,
searching in the sea for a route to escape.
Towards the village a great ship saw coming,
sailed on this one with sea routes,
believing that he could outwit his God,
without thinking about what his future would be.
A great storm the ship was facing.
They all blamed Jonah for it,
Throwing him into the sea, so God would calm down.
While Jonah swam his life was loosing.
I kept him in my belly so he wouldn't escape.
So I took him to Nineveh, as God intended.
---

       I'm sure you've heard another one of my manifestations: the great, fierce white whale, Moby Dick, and my persecution at the mercy of the young Ishmael harpoon. This time I decided to be born into the pen of a writer, Herman Melville and entertain them all with this great tale. This is my song about this story:
Song III
-Ishmael's harpoon-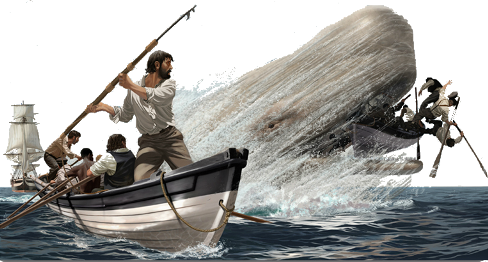 Get your dart away from my white flesh now,
impetuous Ishamael.
I'm the ivory of depth
and I will not hesitate to
dismember you
a leg like the superb Ahab.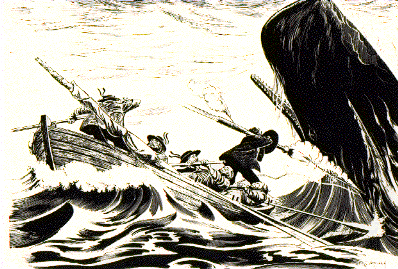 I am the living tower in the abyss
and you an insolent creature.
Oh Ishamael! Oh Ishmael!
Go back to your land
And leave the waters in their infinite stream.
You see in me a monster, but it's just you hunting down your miseries.

---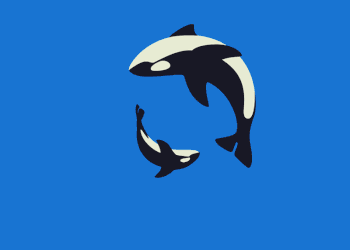 Long has been my pilgrimage in all the history of the world. To accompany man in his growth and to teach him how to make the most of his resources. In this age I have decided to be reborn, to emerge again from the depths, but it will be in a new form.
       Times change and I change with them. In this digital era it's time for me to reappear too. My name is Whaleshares and this is the story I want to sing:
Song IV
-Whaleshares-

With great joy I emerged on this virtual coast
to teach you how to do things differently,
and offer great new things to people.
To be able to create and share original content.
I'm here to knock down what's usual.
I've been baptized as Whaleshares,
Sharing will make you a big contributor.
and guarantee an interpersonal reward.
Leave that of delegations behind,
all manifestations of selfishness,
No more vain ambitions.
with me everyone will sing heroism,
will leave the vile and lowly passions behind.
achieving to see and act beyond than just for themselves.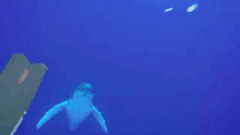 Thus I conclude this missive, recalling the old tales between the lines of my songs. They were Perseo, Jonah, Ishmael great companions and adversaries of the path. Now I'm looking for someone willing to do a new story. Much it would please me if you were the one to accompany me. Come with me to create a new world.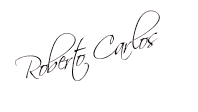 ---

Considerations about this publication:
Thanks:
I would like to thank @gaeljosser, who helped me to correct the translation of the original text.

I would like to send special thanks to @ienriquex, @officialfuzzy, @krazykrista and @chuckyfucky for encouraging us in the spirit of Whaleshares, for the great ideas, incentives and contests that demonstrate a disinterested and great future platform. Peace and good for you. To Proyecto Milkboxand its server at Discord for organizing these interesting contests and supporting the community. To my beloved community Beyond Bitcoin Castellano (BBC)to whom I owe all my knowledge of Blockchain and the world of cryptocurrency, and also by, and also for moments of healthy entertainment, your server at Discord. And to the new Whaleshares and her server at Discord.
---

---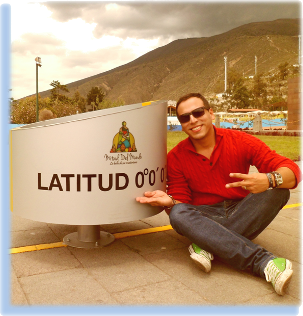 *@rocoduran (Roberto Carlos Durán). Soy profesor de Lingüística y Literatura, y de español como segunda lengua.
      Me gusta escribir sobre las cosas que observo y siento. Apasionado de la narración y de la poesía.
      Mi intención es compartir contenido original y devolver a la comunidad lo mucho que he recibido. Es por ello que soy un miembro activo que busca ofrecer ayuda a quien la necesita, sobretodo en los aspectos que involucran mi área.
      Todos son bienvenidos a este blog y espero que lo disfruten tanto como yo lo hago creando.

---

---
---
Posted from my blog with SteemPress : http://rocoduran.vornix.blog/2018/08/24/epistle-in-whale-songs-%f0%9f%93%a2-nuevo-desafio-de-escritura-de-whaleshares-%f0%9f%92%b0grandes-premios-project-milkbox-english-version/
---