300 Followers Awesome...Thanks!!! - 300 Seguidores Gracias..!!!
This post is just to thank all the followers who have voted for me,
I have just been a month in Steemit and I found many articles interesting and clear many people with talent that I like to learn to grow in this great community.
I think that we can do a lot of things to help each other and I, for my part, will continue to contribute that
Granite sand to complement this incredible ocean.
Without more I send a cordial greeting to all and I take the opportunity to invite you to participate in the Mexican lottery that I publish every week, in a few moments I will publish the game for this week.
Nice week to everyone.
Thank you.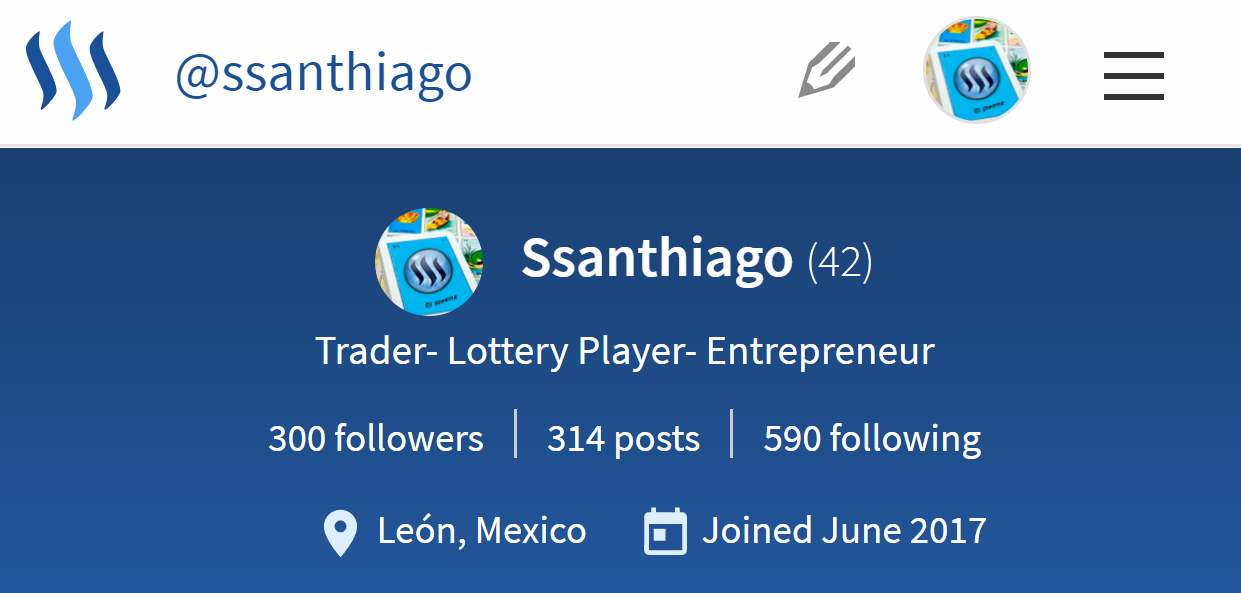 Esta publicación es solo para agradecer a todos los seguidores que poco a poco han votado por mí,
justamente llevo apenas un mes en Steemit y e encontrado muchos artículos interesante y claro mucha gente con bastante talento del cual me gusta aprender para crecer en esta gran comunidad.
Creo que se pueden hacer bastantes cosas para ayudarnos entre todos y yo por mi parte seguiré aportando ese
granito de arena para complementar este oceano increible.
sin mas les mando un cordial saludo a todos y aprovecho para invitarlos a participar en la loteria mexicana que publico cada semana, en unos momentos publicare el juego de esta semana.
Bonita semana a todos
Gracias.