Un día a la vez / One day at a time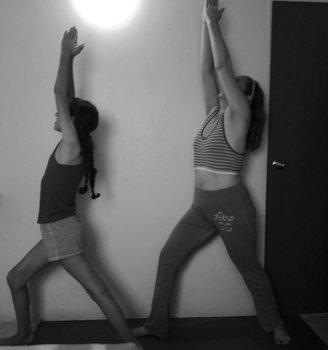 Cada día al despertar agradezco a Dios por un día más; pero hoy, curiosamente, me vino a la mente algo que una vez leí: si entendiéramos que no es un día más, sino un día menos, haríamos las cosas de manera distinta... Quizás. Soy de las que les gusta ver el vaso medio lleno, pero esta afirmación es una dosis de: ¡hey, ubícate y vive, no eres inmortal!
Every day when I wake up I thank God for one more day; but today, curiously, something came to my mind that I once read: if we understood that it is not one more day, but one less day, we would do things differently? Perhaps. I am one of those who likes to see the glass half full, but this statement is a dose of: hey, get in and live, you are not immortal!
Y es que nacemos con una sentencia de muerte bajo el brazo, es lo único que tenemos seguro y es la primera realidad que aprendemos a ignorar para no quedar paralizados y poder salir al mundo, quizás de manera desbocada, a ser felices.
The fact is that we are born with a death sentence under our arm, it is the only thing that we have for sure and it is the first reality that we learn to ignore in order not to be paralyzed and to be able to go out into the world, perhaps in an unbridled way, to be happy.
Pero tampoco somos muy buenos en eso de ser felices, así que consciente o inconscientemente nos autoflagelamos e intentamos perjudicarnos de todas las maneras conocidas... Sí, la raza humana, es todo un misterio.
But we're not very good at being happy either, so we consciously or unconsciously self-flagelate and try to harm ourselves in every known way... Yes, the human race, it's a mystery.
Hacemos todo lo contrario de lo que predicamos anhelar: quiero ser delgada, pero sigo una alimentación desbalanceada; quiero un príncipe azul, pero sólo beso sapos; quiero un mejor trabajo, pero no doy un paso para encontrarlo; quiero amar a otros, pero ni siquiera me amo a mí; quiero un mundo mejor, pero no soy capaz de respetar un semáforo, ni mucho menos al prójimo ¿No han visto a alguien comerse una luz y luego insultarte por no detenerte rápido? Eso no deja de sorprenderne. O algo tan simple y común como cuando siempre le haces algún favor a alguien y el día que por alguna razón (que no tiene porqué ser justificada, pero que por lo regular lo es) le dices que no, entonces eres la mala. El mundo al revés.
We do the opposite of what we preach to long for: I want to be thin, but I follow an unbalanced diet; I want a prince charming, but I only kiss frogs; I want a better job, but I don't take a step to find it; I want to love others, but I don't even love myself; I want a better world, but I am not capable of respecting even a traffic light, much less my neighbor. That doesn't cease to amaze me. Or something as simple and common as when you always do someone a favor and the day that for some reason (which doesn't have to be justified, but usually is) you say no, then you're the bad guy. The world is upside down.
Ciertamente, en estos días históricos que nos está tocando vivir, nuestro planeta está descansando un poquito de nosotros y le ha hecho bien. Mi madre me enseñó a dejar las cosas mejor que como las encontré, sin embargo no creo que nuestro hogar terrenal pueda decir que aplicamos ese principio.
Certainly, in these historic days that we are living, our planet is taking a little rest from us and it has done it good. My mother taught me to leave things better than I found them, however I do not think our earthly home can say that we apply that principle.
Para los que creemos en la vida después de la vida, podemos consolarnos en la idea de que Dios es misericordioso, o de que en otra vida podremos reparar nuestros errores, pero sin duda, desperdiciar esta oportunidad es una gran tontería.
For those of us who believe in life after life, we can take comfort in the idea that God is merciful, or that in another life we will be able to make amends for our mistakes, but surely, wasting this opportunity is a great foolishness.
Mis reflexiones de hoy nada tienen que ver con mi día, que fue bueno, lleno de bendiciones y amor. Estar en casa, con mi familia, para mí siempre ha sido un placer, así que lo disfruto al máximo. Ya llegará el momento de volver a la rutina, pero me gusta vivir un día a la vez. Como dice Carlos Fraga: "La vida es hoy".
My reflections today have nothing to do with my day, which was good, full of blessings and love. Being at home, with my family, has always been a pleasure for me, so these days I enjoy it to the fullest. The time will come to return to the routine, but I like to live one day at a time. As Carlos Fraga says: "Life is today".

Imagen propia. Traducción de deepl.com.
Images used is own, and I supported myself with the help of the deepl translator.